Welcome to our Alumni Spotlight, where we take a look at our richly diverse alumni community and focus in on the life and work of individual members. We welcome your suggestions for alumni to feature in future.
Kaleigh Jones (2007, Geography) is a non-practising solicitor now working on all things 'business development' at London based start-up, BorrowMyDoggy. BorrowMyDoggy is a sharing economy platform connecting over a million dog owners and dog lovers, ensuring regular exercise, reduced pressure on owners and social fulfilment for everyone involved. Kaleigh loves dogs and has always been fascinated by the sharing economy and ideas of kinship and community. She has been borrowing dogs in London since 2014.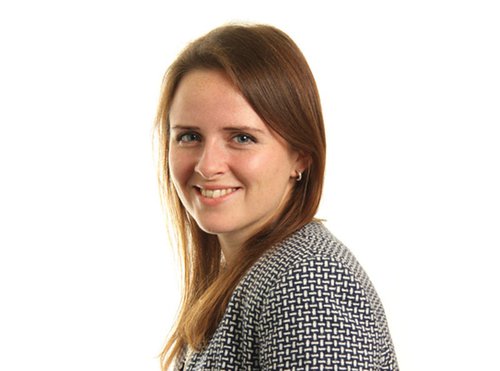 After completing her undergraduate degree at St. John's, Kaleigh secured a place on the MPhil in Development Studies at the Oxford Department for International Development. Kaleigh could not take up her place due to funding restrictions. Following this setback, Kaleigh secured work at the headquarters of Oxfam GB, working in the international directorate and humanitarian team, undertook a four month trip to South America and had a stint working on a sustainability magazine in London.
Curious to see the corporate world from the inside, Kaleigh then decided to pursue legal training as a solicitor. She secured a training contract with magic circle law firm, Linklaters LLP. Kaleigh spent her final six months of her training contract working in Linklaters' Moscow office. Eighteen months after qualifying and working at another city law firm, Baker McKenzie, Kaleigh took a sideways step out of the law to pursue work with a broader focus and social purpose at BorrowMyDoggy.
Clearly, Kaleigh's path has been varied and unusual. Her advice to any wavering alumni or students would be as follows: don't worry about how difficult or easy the path looks before you've started going down it. Take the first step, breathe and see what unfolds. On the way, or at turning points, try to think about things that motivate you and that you enjoy doing. There is always a choice for you to make – and it shouldn't be terrifying, it should be exciting. For example, do you enjoy learning varied new things or becoming an expert in one area? Do you enjoy technical precision or connecting things creatively? Being conscious of those things will likely make you happier and, probably, more likely to succeed...Whatever that might mean for you.