Jenny represents alumnae from the 2000s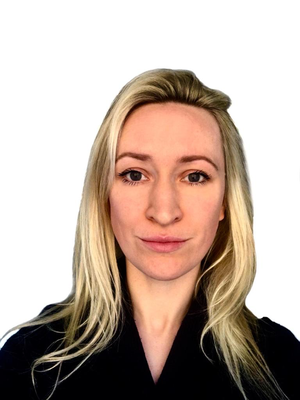 After reading Politics, Philosophy and Economics at St John's (2004-7), Jenny spent most of herworking life as a civil servant. She left Oxford on the eve of the 2008 financial crisis, so took her time getting there via a stint as a rowing coach and a short-lived career as a local newspaper journalist.
Since joining the civil service, she has enjoyed such diverse endeavours as working on the Syria desk in the Foreign Office during chemical weapons attacks and the rise of Da'esh, the Ministry of Defence leading on Iran and Yemen policy while Trump was elected and killed the Iran nuclear deal, nuclear emergency contingency planning at the Department of Energy and Climate Change (no catastrophes that time). She now works at a military headquarters advising on operations policy.
In my free time, she enjoys reading, being dreadful at ballet, climbing mountains, and pottering about with her soldier husband when he is in the right country.
She joined the SJC Women's Network's Steering Group because she believes we can all, women and men, do more to ensure women are able to make the most of that which they have to offer.
She is keen to focus on enabling St John's women to share experiences that might help out others new to difficult situations. For example, she has spent her recent career as one of the most senior people in a military headquarters where almost everyone is male, physically fit, in the military, bright, super-confident, works very long hours, and is older than her. Had she asked the women and men of St John's for help, she is certain that she would have heard all sorts of useful ideas and advice she would not have had access to elsewhere. She hopes others would benefit from the lessons she has learned about holding her own whilst still being the sort of person that she wants to be. She is keen to facilitate others having access to the advice they need, and being able to give help based on their experiences too.
Being a decade representative is also very important to her – we all live through different challenges at different times, and she would like to reach out to my cohort to find out what is most important to them, and find out how the SJC Women's Network might best support them in their lives.
Facebook
Check for updates on the Women's Network Facebook Page
Click here