Here, we introduce a member of the Women's Network Steering Group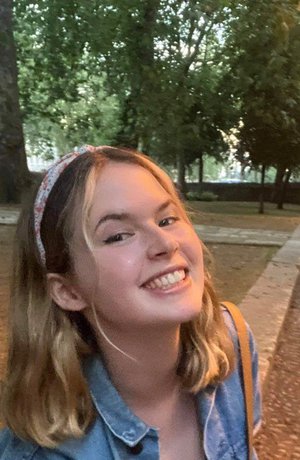 Mia is a second-year historian, matriculating in 2020, with a particular interest in the effects of colonialism on early modern British culture. Alongside attending talks and lectures by the Oxford Centre for Gender, Identity and Subjectivity, she is also co-secretary for the St John's Feminist Society, where she works to bring the College's undergraduate community of women and minority genders together post-COVID.
In her spare time, she can be found taking part in ceilidh nights and jazz evenings around Oxford, or baking to fulfil her lifetime addiction for coffee cake.
Mia joined the Women's Network to help connect undergraduates at St John's with the wider alumni community, through careers events and social media.