Protect our Community. Protect the Vulnerable. Protect Yourself.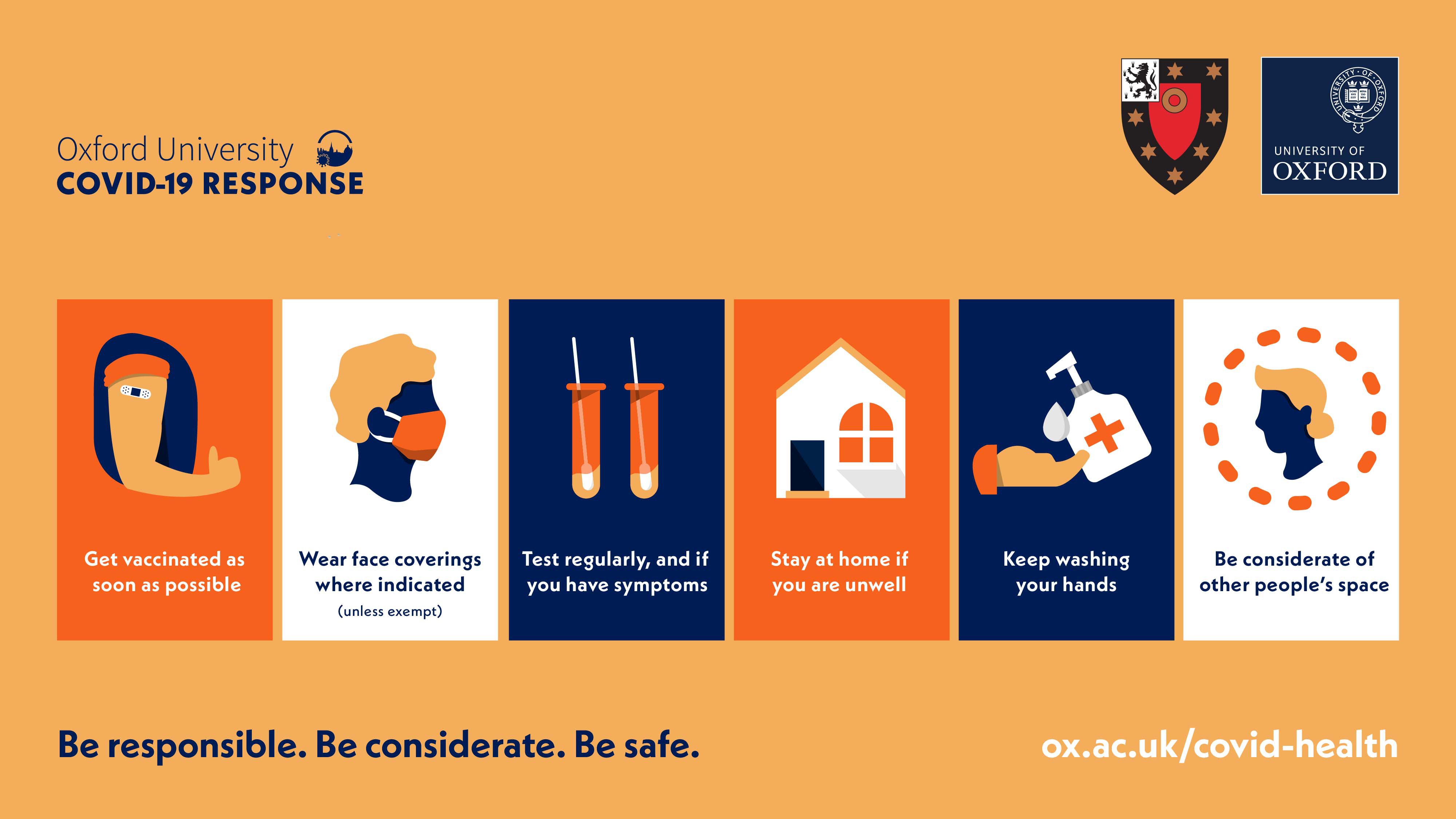 Information for College members can be found at Coronavirus updates

(please note: you need an SSO account to access these pages)

The health and safety of all who study and work here is our highest priority, and we will all need to make adjustments to the way we live and work.
In particular, you are asked to:
Get vaccinated as soon as possible
Continue to wash your hands (or use sanitizer) as much as possible

Wear a face covering where indicated (unless exempt), in accordance with the University's face covering policy
Maintain distancing when moving about between areas/buildings within College

Avoid gathering in corridors, staircases, entrances, exits, and lifts/elevators

Give way to others if you meet in a narrow space

Be considerate of other people's space and social distance where possible

Obey any restrictions, such as safe distance markers for queueing

When meeting in person
 o   Limit numbers to essential members only
 o   Ensure the room is well ventilated
 o   Consider wearing a face covering 
 o   Maintain some distance where possible

Stagger your breaks to ensure dining areas are not overloaded
If you show coronavirus symptoms, you must stay at home and follow the government's advice on self-isolating
The three main symptoms that NHS guidance asks you to look out for are high fever, a new continuous cough and loss of taste or smell
Staff and students that show possible symptoms should book a test using the University's in-house testing service
SSO is required and users must be on the University network, eduroam or VPN to book a test