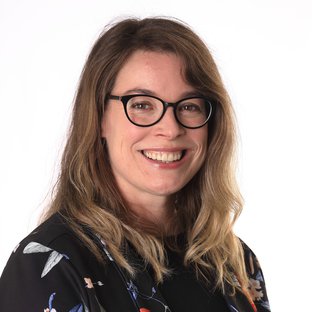 Dr Alison Pollard
Biography
I have studied the history, art and archaeology of ancient Greece and Rome at the University of St Andrews, Emory University in Atlanta, the British School at Rome and the University of Oxford. I have taught several courses in Classical Archaeology at Oxford over the past ten years and have worked at the Ashmolean Museum on various projects since 2013, including being Project Curator for the redevelopment of the Randolph Sculpture Gallery, Co-Curator for the redevelopment of the Greek World Gallery and Research Curator for the exhibition: Last Supper In Pompeii. In 2016 and 2017 I worked on a newly-discovered archaeological site from Late Iron Age and Roman Britain, identifying and recording several hundred Roman coins, brooches and rings, which are now published on the database of the Portable Antiquities Scheme. 
Teaching
Undergraduate
Art Under the Roman Empire: AD 14–337
Greek Sculpture: 600-300 BC
Greek Art and Archaeology: 500-300 BC
Hellenistic Art and Archaeology: 330-30 BC
Imperial Culture and Society: AD 50-150
Texts and Contexts
Roman Core: 50 BC- AD 50
Approaches to History: Archaeology
Handling sessions at the Ashmolean Museum
Developing skills in Classical Archaeology
Graduate
Greek and Roman painting
Roman Sculpture
Study Abroad Programmes
Advanced Studies in England
UGA at Oxford
Washington International Studies Council
Awards and distinctions
Hamish & Eileen Todd Prize for Excellence in the Classics (University of St Andrews)
Pirie-Reid Scholarship (University of Oxford)
Robert T. Jones Memorial Scholarship (University of St Andrews and Emory University)
Research funding for 'A multispectral Imaging and 3D modelling project on the Arundel Marbles' awarded from The Knowledge Exchange Fund, The Henry Moore Foundation and The Oxford University Museums Partnership Innovation Fund.
Recent publications
The Arundel Marbles at the Ashmolean Museum: An interactive guide to the collection by Dr Alison Pollard. (2022) https://www.cloudtour.tv/ashmolean/arundel_marbles
Gardiner, H. and Pollard, A., 'Crockery by Celadus' in Ashmolean: Museum of Art and Archaeology 78 (Oxford: Ashmolean Museum; 2019) 9-10
Pollard, A. 'Catalogue of exhibition objects and organic samples' in P. Roberts et al. Last Supper in Pompeii (Oxford: Ashmolean Museum; 2019) 252-272
Pollard, A. 'I came, I saw, I ate fried dormice' in SJC Inspire Magazine, Issue 2 (July 2019, https://sjcinspire.com/2019/07/31/i-came-i-saw-i-ate-fried-dormice/)
Pollard, A. 'Gladiators and Circus Horses in Pompeii's House of D. Octavius Quartio?' in The Journal of Roman Archaeology, Vol. 31 (2018)
Pollard, A. 'A multispectral imaging and 3D modelling project on the Arundel Marbles' in K. Kelley and R. K.L. Wood (eds) Digital Imaging of Artefacts: Developments in Methods and Aims (Oxford, 2018)
Selected entries in The Ashmolean Museum: Crossing Cultures, Crossing Time (Oxford, 2014): Metrological Relief, Funerary Relief of a Doctor and his Wife, Head of Marcus Aurelius, The Wint Hill Bowl, Intaglio with Alexander, Gold Bulla, The Felix Gem, The Beneventum Brooch, Gold Buckle, Gem with the Archangel Michael, The Parian Marble, Wall Painting from Pompeii, Ivory Panel of Virgin Hodegetria.
Pollard, A. 'Two Roman fresco paintings' in Ashmolean: Museum of Art and Archaeology, no. 68 (Oxford, 2014)

Pollard, A. 'Redeveloping the Randolph Sculpture Gallery' in Ashmolean: Museum of Art and Archaeology, no. 65 (Oxford, 2013)
Research Interests
I am interested in the material culture of the Classical World, in particular the sculpture, domestic decoration (wallpaintings and mosaics) and small finds (brooches, gems, coins etc) of ancient Greece and Rome, alongside their reception, restoration and display since the 1600s. I have recently been researching Roman representation of Greek epic in painted friezes in Pompeii and Rome and am currently working on a book which will address the wider topic of Greek Epic in Roman Art. Since 2013 I have been the principal investigator of new research into the Arundel Marbles - the first significant collection of Greek and Roman sculpture to be brought together in Britain - and now displayed in the Ashmolean Museum. This funded project investigates the sculpture using new technologies (3D laser scanning, photogrammetry, RTI and multispectral imaging) alongside traditional, stylistic analysis, and the results will be made freely available through an interactive web resource, out in late 2021.