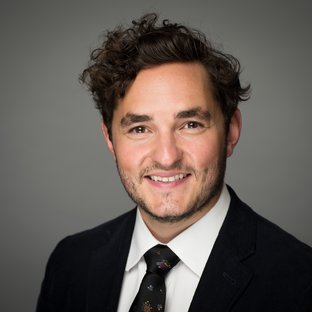 Justin Wormald
Biography
My undergraduate training took place at the University of East Anglia, where I received my MB/BS and Master of Health Research (MRes) with distinction, graduating in 2013. My initial junior doctor training took place in five major teaching hospitals across London. In 2016, I was awarded an NIHR Academic Clinical Fellowship in Plastic and Reconstructive Surgery at the University of Oxford, undertaking three years of specialist surgical training and academic work at Stoke Mandeville Hospital. During this time I primarily trained in hand surgery (trauma and elective), burns, skin cancer and microsurgical reconstruction. I began my DPhil at St. John's in October 2020  and plan to return to clinical academic training in October 2023.

Research Interests
Injuries to the hand and wrist account for roughly 1-in-5 A&E attendances, with 5 million injuries occurring each year in the UK. About 250,000 of these injuries will require surgical repair and reconstruction. The hand and wrist are important for social, occupational and recreational activities with injuries often occurring at work, playing sport or in domestic accidents. The most common injuries we see are fractures of the hand and wrist bones, lacerations to nerves and tendons injuries and traumatic amputations, all of which can cause significant morbidity, loss of earnings and loss of independence for patients. 
My research focuses on understanding and preventing infections following emergency surgery for hand and wrist injuries. Developing an infection in the hand and wrist following surgery can result in substantial morbidity, including loss of hand function, need for further emergency surgery, prolonged hospital stay and even amputation. Surgical sutures that are coated in an antimicrobial substance: Triclosan, may be effective in reducing the risk of infection, but have never been studied in this patient group. I plan to conduct a number of studies that will better define the risk of infection in hand and wrist injuries, and then to perform a small-scale clinical trial of these antimicrobial sutures to better understand their role in preventing infection.

Teaching
As a Clinical Teaching Associate at St. John's, I deliver applied clinical teaching that focuses on the surgical aspects of the undergraduate curriculum, applying the fundamentals of anatomy and physiology to real-world clinical situations and surgical cases that are encountered during routine practice in hospital. Tutorials will involve small group sessions focusing on honing clinical skills and application of knowledge to clinical cases, in combination with bedside teaching on the surgical wards. We will also develop clinical presentation skills and discuss career development within medicine, surgery and clinical academia. 

Awards and Distinctions
I have won 15 major research awards, totalling over £1.5 million from funders including the National Institute for Health Research, Royal College of Surgeons of England, British Society for Surgery of the Hand, British Association of Plastic, Reconstructive and Aesthetic Surgeons and the AO Foundation. I have been awarded 8 national prizes for clinical research. 

I am an Associate Surgical Specialty Lead for Plastic and Hand Surgery for the Royal College of Surgeons of England and sit on the Research Committee for the British Association of Plastic, Reconstructive and Aesthetic Surgeons. I have also recently been appointed as the lead for Patient and Public Involvement for the British Society for Surgery of the Hand. 

I am the Trainee Lead for the Reconstructive Surgery Trials Network, the national trainee research collaborative for my specialty. I have previously held both the Research and Hand Surgery committee positions within PLASTA, the Plastic Surgery Trainees Association. I am the Vice Chair of the Oxford Surgical Collaborative for Audit and Research (OxSCAR).

I am on the editorial board of the Hand Therapy Journal and regularly provide invited peer review for the British Journal of Surgery, BMJ Open, Systematic Reviews and the Journal of Plastic, Reconstructive and Aesthetic Surgery.

Recent publications
I have authored 71 peer-reviewed papers in total, including these recent first/senior author publications:
Baldwin AJ, Jackowski A, Jamal A, Vaz J, Rodrigues JN, Tyler M, Murray A, Wormald JCR. Risk of surgical site infection in hand trauma, and the impact of the SARS-CoV-2 pandemic: A cohort study. J Plast Reconstr Aesthet Surg. 2021 Jul 2:S1748-6815 (https://www.ncbi.nlm.nih.gov/pmc/articles/PMC8259108/)

Wormald JC, Wade RG, Dunne JA, Collins DP, Jain A. Hydrosurgical debridement versus conventional surgical debridement for acute partial-thickness burns. Cochrane Database Syst Rev. 2020 Sep 3;9(9):CD012826. (https://www.ncbi.nlm.nih.gov/pmc/articles/PMC8094409/)

Wormald J, Claireaux HA, Gardiner MD, Jain A, Furniss D, Costa ML. Management of extra-articular fractures of the fifth metacarpal: Operative vs. Non-opeRaTive TrEatment (FORTE) - A systematic review and meta-analysis. JPRAS Open. 2019 Feb 15;20:59-71 (https://www.ncbi.nlm.nih.gov/pmc/articles/PMC7061598/)

Geierlehner A, Rodi T, Mosahebi A, Tanos G, Wormald JCR. Meta-analysis of venous anastomosis techniques in free flap reconstruction. J Plast Reconstr Aesthet Surg. 2020 Mar;73(3):409-420. (https://pubmed.ncbi.nlm.nih.gov/31928960/)

Wormald JCR, Rodrigues JN. Outcome measurement in plastic surgery. J Plast Reconstr Aesthet Surg. 2018 Mar;71(3):283-289. (https://pubmed.ncbi.nlm.nih.gov/29233505/)