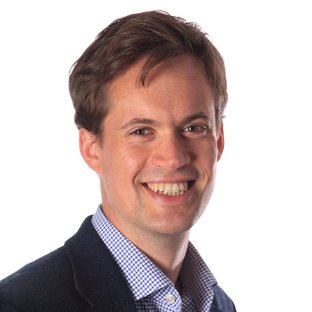 Dr Michael Hetherington
Supernumerary Teaching Fellow in English
Biography
I teach English Literature from the period 1550-1760, including Shakespeare, for the English Final Honours School.
Research Interests
My research mainly focuses on non-dramatic literature of the late sixteenth and early seventeenth centuries. I am particularly interested in the relationship between literary writing and the philosophical and pedagogical cultures of the period.
I am currently working on a book, based on my doctoral thesis (Cambridge, 2013), provisionally entitled The Coherence of the Text: The Logic of Literary Experience in Early Modern England. This explores the ways in which sixteenth-century readers and writers thought about the unity or wholeness of literary works, using concepts that were borrowed from the disciplines of rhetoric and logic as much as from literary theory or poetics. This work offers new perspectives on a range of Elizabethan writers (including George Gascoigne, Gabriel Harvey, Edmund Spenser, Abraham Fraunce and Sir Philip Sidney, as well as more minor literary and intellectual figures); it also contributes to the longer history of literary hermeneutics and engages with questions about form, unity, coherence, structure, meaning and value that have preoccupied literary theory and practice since Plato and Aristotle.
The other main strand of my current work builds on my interest in literature and logic, this time focusing not on hermeneutics but on poetics. I am interested in the role played in the early modern period by the very idea of poetics as a distinct and unified discipline of thought. Was literary writing something that could be reduced to a system of rules and norms? What was the relationship between literary rules and natural talent? What is the role of rationality in poetic invention and composition? These questions were asked in different ways throughout the early modern period, and remained important for centuries to come: in the longer term I am planning to write a book on this subject that will trace the evolution of these ideas, and the philosophical assumptions that went with them, from the fifteenth century to the eighteenth. Several articles and book chapters based on this research are in preparation or forthcoming.
https://www.english.ox.ac.uk/people/dr-michael-hetherington
Some recent publications
'"An Instrument of Reason": William Scott's Logical Poetics', Review of English Studies, 67 (2016), 448-67
'Gascoigne's Accidents: Contingency, Skill, and the Logic of Writing', English Literary Renaissance, 46 (2016), 29-59
'Renaissance Rhetorical Theory', in Edmund Spenser in Context, ed. Andrew Escobedo (Cambridge: Cambridge University Press, 2016), pp. 165-75
'Gascoigne, Miscellaneity, and Aesthetic Satisfaction', in New Essays on George Gascoigne, ed. Gillian Austen (New York: AMS Press, forthcoming in 2017)