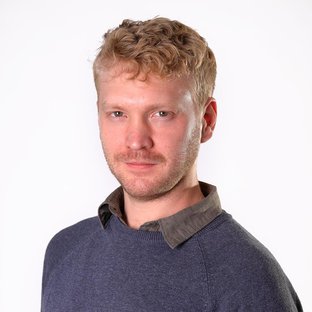 Dr Samuel Derbyshire
Biography
Before coming to St John's, I undertook historical and ethnographic research in a range of locations across Kenya as a Post-Doctoral Research Fellow at the British Institute in Eastern Africa, Nairobi. I also worked as an archaeologist on the UCL Qatar Sudan Archaeological Project, excavating for three seasons at the ancient Royal City of Meroë, north-east of Khartoum.
Prior to this, I studied Egyptian Archaeology at UCL and both my master's and DPhil at Oxford, at St Hugh's College and The Queen's College respectively. My DPhil research explored the recent history and contemporary livelihood practices of the pastoralist Turkana people of north-west Kenya. In implementing this research, I have consulted for development organisations and projects seeking to promote economic growth and stability amongst marginalised groups in northern Kenya.
Research Interests
My research focuses on a range of topics concerning recent African history and contemporary life that lie at the intersection between anthropology and archaeology, including material culture, time and temporality, livelihood practices, social change, colonialism, and infrastructural and economic development. I have undertaken and been involved in research in Uganda, Tanzania, Kenya, and Sudan, but my most extensive fieldwork has been my ethnographic research in the Turkana region of northern Kenya (which I began in 2013). This research, which formed the basis of my DPhil thesis, sought to explore the changing livelihoods and systems of livelihood interaction that constitute the Turkana pastoral economy.
Building on my ongoing research with communities in southern Turkana, I am currently developing a broader cross-regional and cross-cultural historical analysis of pastoralist livelihoods in eastern and northern Africa. This will involve extensive fieldwork with herding groups in northern Kenya and central Sudan, along with collections-based research at the Pitt Rivers Museum.
I am part of a development project called 'Sustainable Off-grid Solutions for African Economic Development', currently advising their solar initiatives in the Turkana region. Visit their website: www.sosaed.org

Publications
Derbyshire, S. (Forthcoming) Remembering Turkana: material histories and contemporary livelihoods in north-western Kenya. London: Routledge.
Derbyshire, S., Moore, H., Cheptoo, H. and Davies, M. (2020) "Sufurias cannot bring blessings": change, continuity and resilience in the world of Marakwet pottery, a case from western Kenya. Journal of Eastern African Studies https://doi.org/10.1080/17531055.2020.1740474.
Derbyshire, S. (2019c) The River: Peoples and histories of the Omo-Turkana area, book review. Azania, 54(2): 273-274.
Derbyshire, S. (2019b) 'Photography, archaeology and visual repatriation'. In L. McFadyen and D. Hicks (eds.) Archaeology and Photography: Time, Objectivity and the Archive. London: Bloomsbury, 166-192.

Derbyshire, S. (2019a) Trade, development, and destitution: a material culture history of fishing on the western shore of Lake Turkana, northern Kenya. African Studies, 78(3): 324-346.
Lunn-Rockliffe, S., Derbyshire, S. and Hicks, D. (2019) Material culture, analysis of. In P. Atkinson, S. Delamont, A. Cernat, J. Shakshaug and R. Williams (eds.). SAGE Research Methods Foundations. London: SAGE.
Hodbod, J., Stevenson, E., Akall, G., Akuja, T., Angelei, I., Avery, S., Buffavand, L., Derbyshire, S., Elias,
A., Eulenberger, I., Gownaris, N., Kamski, B., Kurewa, A., Lokuruka, M., Mercy, F., Okenwa, D., Rodgers, C., Tebbs, E. (2019) Social-Ecological Change in the Turkana Basin: A Synthesis of Current Developments. Ambio, 48: 1099-1115.
Derbyshire, S. (2018) Bringing it all back home: the visual repatriation of historical photograph collections from the Pitt Rivers Museum to the Turkana of northern Kenya. Blog article published April 2018, available at: https://pittrivers-photo.blogspot.com/2018/04/bringing-it-all-back-home-visual.html.
Derbyshire, S. (2017) Trade, development and resilience: an archaeology of contemporary livelihoods in Turkana, northern Kenya. Unpublished PhD thesis, University of Oxford.