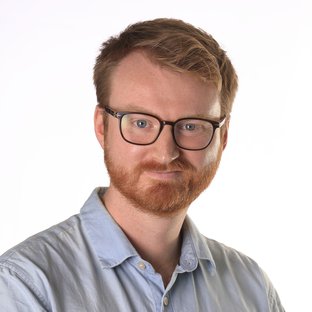 Dylan Gaffney
Biography
After graduating with my BA in Anthropology and Classical Studies at the University of Otago in 2012, I completed my BA Hons thesis (2013) and later MA research thesis (2014-2016) in Anthropology. In 2016–2017, I was Research Coordinator at Southern Pacific Archaeological Research in New Zealand, where I retain an honorary role as Research Associate. In undertook my PhD studies in Archaeology at the University of Cambridge (2017-2021). In the third year of my studies (2019-2020) I was elected to the Donaldson Bye-Fellowship at Magdalene College. I was elected to a Junior Research Fellowship at St John's College, Oxford, in 2021.
Research Interests
My research examines hows humans adapted to, and transformed, a variety of tropical environments in the deep past.
1) My current project is exploring how different Pleistocene and Holocene populations adapted to small rainforested islands on the equator for the first time in history. The fieldwork is taking place in the Raja Ampat Islands at the boundary of Indonesia and New Guinea. Archaeological survey and excavation is revealing insights into long-term population histories of the Asia-Pacific region, including the dynamics of trade and exchange, subsistence behaviours, technological change, and migration.
2) Another thread of my research has examined human dispersals into montane rainforests, which occurred for the first time in the New Guinea Highlands. My research has provided evidence for i) regional variation in the timing of the agricultural revolution, ii) increasing specialisation in hunting small, hard-to-catch animals like fruit bats, marsupials, and rodents, and iii) the development of exchange networks between the mountains and the coast, including the earliest evidence for pottery making on mainland New Guinea.
3) A third aspect of my work focuses on craft production and subsistence trading around the coast of New Guinea. The research addresses processes of migration and behavioural diversification as maritime trading communities moved into resource-poor, ecologically marginal zones on the coastal fringe of New Guinea. My work has involved ethnographic, museum-based, and archaeological fieldwork with the aim of understanding how these complex production and exchange networks emerged. 
4) A final research theme, undertaken as a researcher at Southern Pacific Archaeological Research, has been the nature of settlement, exchange, and cultural transformation as Māori, Chinese, and European settler communities first moved to Aotearoa/New Zealand.
Recent Publications
Gaffney, D. 2021. Pleistocene water crossings and adaptive flexibility within the Homo genus. Journal of Archaeological Research 29(2): 255-326.
https://link.springer.com/article/10.1007/s10814-020-09149-7
Gaffney, D., Denham, T. 2021. The archaeology of social transformation in the highlands of New Guinea. In McNiven, I., and David, B. (eds.) The Oxford Handbook of the Archaeology of Indigenous Australia and New Guinea. Oxford University Press: Oxford.
https://www.oxfordhandbooks.com/view/10.1093/oxfordhb/9780190095611.001.0001/oxfordhb-9780190095611-e-31
Douglass, K., Gaffney, D., Feo, T.J., Bulathsinhala, P., Mack, A., Spizer, M., Summerhayes, G.R. 2021. Late Pleistocene/Early Holocene sites in the montane forests of New Guinea yield early record of cassowary hunting and egg harvesting. Proceedings of the National Academy of Sciences (PNAS). DOI: 10.1073/pnas.2100117118.
https://www.pnas.org/content/118/40/e2100117118
Gaffney, D., Summerhayes, G.R., Luu, S., Menzies, J., Douglass, K., Spitzer, M., Bulmer, S. 2021. Small game hunting in montane rainforests: specialised capture and broad spectrum foraging in the Late Pleistocene to Holocene New Guinea Highlands. Quaternary Science Reviews, 253: 106742. https://www.sciencedirect.com/science/article/abs/pii/S0277379120307046
Gaffney, D. 2020. Materialising Ancestral Madang: Pottery Production and Subsistence Trading on the Northeast Coast of New Guinea. University of Otago Studies in Archaeology, 29. University of Otago: Dunedin, New Zealand. ISSN: 0110- 3709. 
https://ourarchive.otago.ac.nz/handle/10523/10586