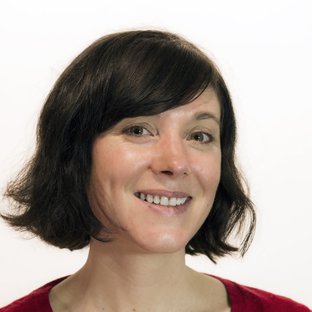 Nicola Dawson
Biography
I started my career as a speech and language therapist working in mainstream primary and secondary schools. I then joined the LARA lab at the University of Reading as a research assistant, working with secondary schools on a project on reading and vocabulary in adolescence. I subsequently completed my PhD at Royal Holloway, University of London before joining the ReadOxford group in Experimental Psychology as a postdoctoral researcher in 2018. 
Research Interests
My interests lie broadly in children's language and literacy development, and in particular, how reading experience shapes reading and language behaviour. My PhD research focused primarily on adolescent readers, examining how knowledge of the internal structure of words (morphology) contributes to the emergence of skilled reading behaviour. In my current work, I am also looking at how early text experience via shared reading supports children's emerging language and literacy skills, using a combination of behavioural and corpus-based methods. The aim of this approach is to identify key features of 'book language' and how they differ to spoken conversation, with the view that these may be targeted to support children who miss out on regular exposure to books in the early years.  
Teaching
I will be running tutorials on the Developmental Psychology section of the Introduction to Psychology Prelims, along with tutorials for Developmental Science (Part I), and Reading and Language Advanced Option (Part II). 
Awards and Distinctions
2017: Elaine Funnell Prize (awarded by Department of Psychology at Royal Holloway, University of London)
Recent Publications
Dawson, N., Rastle, K., & Ricketts, J. (2021). Finding the man amongst many: A developmental perspective on mechanisms of morphological decomposition. Cognition, 211. https://doi.org/10.1016/j.cognition.2021.104605 
Dawson, N., Hsiao, Y., Tan, A.W.M., Banerji, N., & Nation, K. (2021). Features of lexical richness in children's books: Comparisons with child-directed speech. Language Development Research. https://doi.org10.34842/5we1-yk94
Dawson, N., Rastle, K., & Ricketts, J. (2021). Bridging form and meaning: Support from derivational suffixes in word learning. Journal of Research in Reading, 44(1), 27-50. https://doi.org/10.1111/1467-9817.12338
Ricketts, R., Lervåg, A., Dawson, N., Taylor, L.A., & Hulme, C. (2020). Reading and oral vocabulary development in early adolescence. Scientific Studies of Reading, 24(5), 380-396. https://doi.org/10.1080/10888438.2019.1689244 
Dawson, N., Rastle, K., & Ricketts, J. (2018). Morphological effects in visual word recognition: Children, adolescents and adults. Journal of Experimental Psychology: Learning, Memory, and Cognition, 44(4), 645–654. http://dx.doi.org/10.1037/xlm0000485