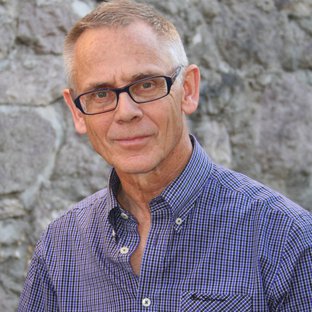 Professor Stephen Mitchell
FBA
Biography
Professor Stephen Mitchell was Leverhulme Professor of Hellenistic Culture at Exeter University from 2002 to 2011, and was made a Fellow of the British Academy in 2002. He is a world authority on the history and epigraphy of Asia Minor in antiquity, the history of monotheistic religions in antiquity, and the history of the later Roman Empire. A recent survey of the last twenty years of Asia Minor studies stresses that 'the debt that the scholarly community owes to Stephen Mitchell is outstanding'.
His publications include Anatolia: Land, Men and Gods in Asia Minor(Oxford 1993, 2 vols.), widely recognised as the most important English-language study of the region since the nineteenth century, Cremna in Pisidia (London 1995), Pisidian Antioch (with M. Waelkens, London 1998), A History of the Later Roman Empire, AD 284-641 (Blackwell 2007, 2nd edn. 2015, Turkish transl. 2017), Monotheism between Pagans and Christians in Late Antiquity (ed. with P. van Nuffelen, Leuven 2010), One God: Pagan Monotheism in the Roman Empire (ed. with P. van Nuffelen, Cambridge 2010), The Black Sea: Past, Present and Future (ed. with G. Erkut, London 2007), Patterns in the Economy of Roman Asia Minor (ed. with C. Katsari, Swansea 2005), Ethnicity and Culture in Late Antiquity (ed. with G. Greatrex, Swansea 2000), and Armies and Frontiers in Roman and Byzantine Anatolia (Oxford 1983). His most recent major work has been a full edition with historical commentary of the Greek and Latin Inscriptions of Ankara (Ancyra), published in two volumes (2012 and 2018 in press).
His academic distinctions include a Fellowship of the British Academy, corresponding membership of the German Archaeological Institute and an honorary doctorate from the Humboldt University in Berlin. Professor Mitchell served as a President of the British Epigraphy Society (1999-2001) and of the Association Internationale d'Épigraphie Grecque et Latine (2008-2013), was on the council of the Arts and Humanities Research Board (1999-2002), has served three terms as the Honorary Secretary of the British Institute at Ankara and has been its chair since 2016, an important position not just in academia but in British-Turkish relations.
Professor Stephen Mitchell studied Literae Humaniores at St John's (1966), followed by a DPhil in Ancient History.