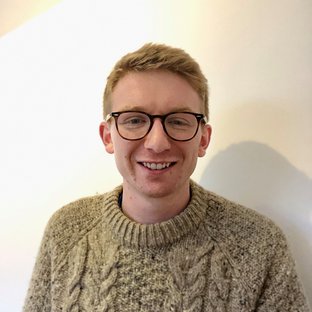 Richard Waters
Biography
I'm really excited to be joining the Access Team at St John's as the Access and Outreach Lead. I've previously led Secondary Outreach at University College, Durham, where I studied Geography. 
It's my responsibility to manage, develop and expand the College's Outreach programme. St John's has recently partnered with St Hilda's, St Hugh's and Somerville to form the Oxford for South East Consortium. I'll be working with these partners to form a new programme of outreach that raises attainment and ambition amongst underrepresented students across the region. 
I'd love to hear from anyone who has come to St. John's from an underrepresented background, or anyone with ideas about how St John's Access could be developed. Please get in touch at richard.waters@sjc.ox.ac.uk.