Our Access and Outreach Team work to coordinate the Inspire Programme, as well as school visits to St John's, visits to schools in our link regions and events for prospective students at St John's throughout the year. We are also fortunate to draw on the experience of St John's College Fellows, headteachers and education professionals in the Inspire Steering Committee.
Dr Sandra Campbell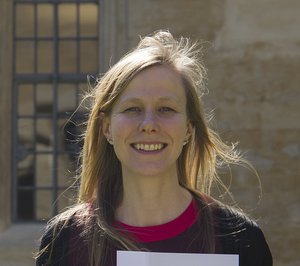 Fellow for Admissions and Access and Supernumerary Fellow in Physiology
I have greatly enjoyed working in higher education for the last 20 years. In my current position as Supernumerary Fellow and Tutor in Physiology for St John's, I have am involved in many aspects of College life including those that relate to the students directly (teaching, welfare, discipline, presidential collections, admissions, schools liaison), and those that contribute to the effective running of the college (various committees, interviewing for JRF, alumni interactions admissions, and as Dean for Degrees). I am currently the lead tutor in Biomedical sciences, and I have a substantial role as a Medical tutor. I also contribute to the teaching of the Experimental Psychology students.
Sarah Jones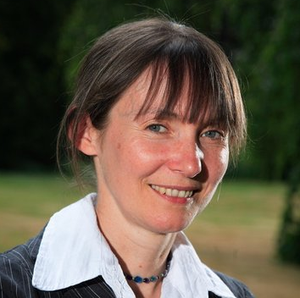 Undergraduate Admissions Officer
I am the contact for individual application enquiries, interviews and Open Days. In addition to managing the undergraduate admissions process, I also provide tours of St John's and coordinate the college's participation in Open Days.
Petros Spanou
Inspire 12 & 13 Project Lead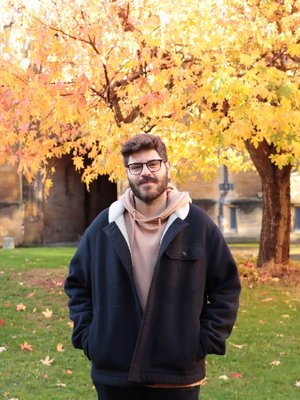 As Project Lead for the Inspire 12 & 13, I work closely with the Programme Coordinator and the rest of the St John's Access Team to deliver the Inspire Scholars Programme for Years 12 & 13, which aims to support pupils attending non-selective state schools before they apply to university. Originally from Cyprus, I studied for an undergraduate degree in Modern History at the University of St Andrews, before reading for a Master's degree in British and European History (1500-present) at New College, Oxford. I then completed my DPhil (PhD) in History at Balliol College, Oxford. I am committed to fostering a diverse and inclusive learning environment, and over the past decade I have developed a passion for Access & Outreach work. Since September 2021, I have been working as an Outreach tutor at Oxford's Faculty of History. I was also a History tutor for Opportunity Oxford, a Postgraduate tutor for Pembroke College's OxNet Programme, a Study Skills tutor and History tutor for Lincoln College's Study Days, and a Graduate Outreach tutor at Balliol College. I was also Balliol's Junior Dean between September 2021 and August 2022.
During my DPhil I taught classes and tutorials to History undergraduates. I am also an Access Associate at St John's College, delivering access visits from schools in the college's link regions.
Dr Ana Wallis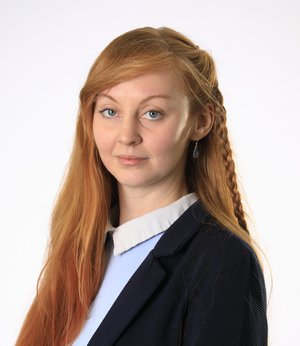 Post-GCSE Inspire Project Lead (Maternity Leave)
My role is managing the Post-GCSE Inspire Programme. This includes our Year 12 Inspire Programme, Study Days and Subject Exploration Days. After attending the University of Nottingham for my undergraduate degree in Genetics, I moved to Oxford to study my DPhil (PhD), examining how our genetic material (DNA) is copied when a cell divides. During my DPhil I designed and delivered science outreach materials. I greatly enjoyed this outreach experience, and afterwards went on to work at St John's College, Oxford and the Oxford University Museum of Natural History creating STEM outreach programmes for families and pupils.
Thomas Lockyer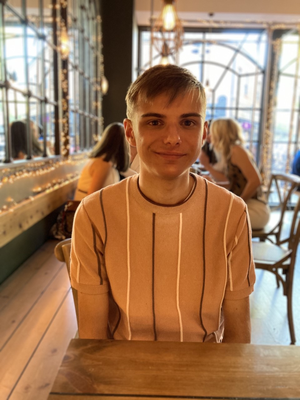 Digital Engagement Officer
Hi, I'm Thomas and I'm the Digital Engagement Officer within the Access & Outreach team. This means I spend my time running the Access Social Media accounts, creating website pages and creating design materials. I also do lots of video editing, conducting interviews with St John's staff and producing various clips across the Inspire Programme.
I have enjoyed working with the team so far and I am looking forward to furthering my existing projects. I will be redesigning the Inspire Digital website and also implementing a new social media strategy for the Team. I'm excited to see how both of these projects go.
David Aldridge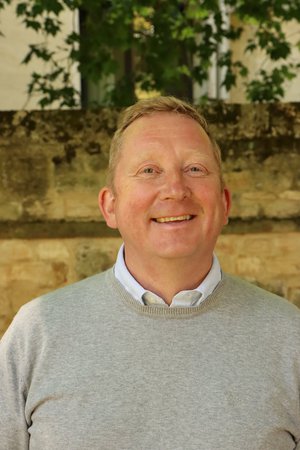 Programme Support Officer
I have recently joined the Access and Outreach Team as a Programme Support Officer. My role involves helping support the running of the St John's College Access Programmes and the Inspire Programme.
I have experience of working in administrative roles in environmental protection and education. I have also worked as a careers adviser in schools and colleges.
Marianne Talbot
External Evaluator for the Pre-GCSE Inspire Programme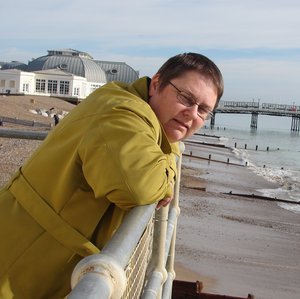 My name is Marianne Talbot and I'm a freelance education consultant, with a BSc in Geology and an MA in Creative Writing, and many years' experience in developing and evaluating qualifications and outreach activities. I have worked for awarding organisations, government departments, regulators, universities, and professional bodies, in the UK and internationally. I also lead professional development courses for the Chartered Institute of Educational Assessors, of which I am a Fellow, based at the University of Hertfordshire.
At St John's, I will be evaluating the Inspire Pre-GCSE Programme, using a range of methodologies including online surveys, telephone interviews and observation in the schools at their Aspiration Days, reporting on how successful the programme is at meeting its aims. I am excited to be part of this innovative initiative.
The Inspire Programme Steering Committee is comprised of St John's College Fellows, headteachers from schools across London and Oxford and education professionals. You can meet the members of the committee below.
Senior College Representatives
Professor Dame Sue Black DBE OBE FRSE FBA FRAI FRSB ChFA, Baroness Black of Strome
The President, St John's College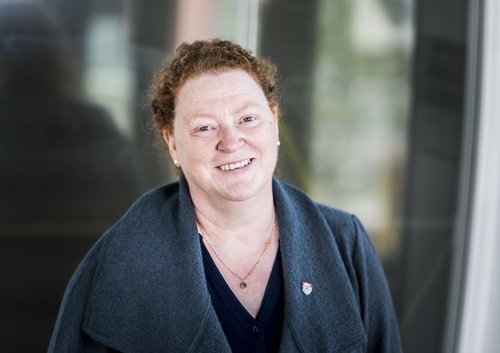 Professor Black is one of the world's leading forensic scientists and has most recently been the Pro-Vice-Chancellor for Engagement at Lancaster University, tasked with raising the University's profile locally, regionally and nationally whilst championing the economic growth and regeneration of North West England.
Since graduating from the University of Aberdeen in human anatomy and forensic anthropology, Professor Black has had a varied and distinguished academic career, lecturing in Anatomy at St Thomas' Hospital London and working as a consultant in forensic anthropology for both the Home Office and Foreign and Commonwealth Office, undertaking forensic investigations in Iraq, Sierra Leone and Grenada. She was the lead forensic anthropologist during the international war crimes investigations in Kosovo. From 2003 to 2018 she was Professor of Anatomy and Forensic Anthropology at Dundee University.
Professor Black has written widely and has made regular media appearances, including on BBC Radio 4's Desert Island Discs and The Life Scientific. She was made a Dame Commander of the Order of the British Empire in the 2016 Queen's Birthday Honours for services to Higher Education and Forensic Science and in 2021 entered the House of Lords as a crossbencher peer as Baroness Black of Strome. Professor Black is also the 65th President of the Royal Anthropological Institute and she is the lifetime Professor of Anatomy for the Royal Scottish Academy.
Dr Sandra Campbell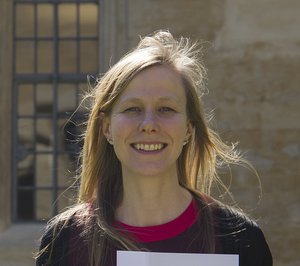 Tutor for Access and Admissions, Supernumerary Fellow in Physiology
Sandra is the Fellow for Access and Admissions for St John's, directing an extensive range of outreach projects including the pre- and post-GCSE Inspire Programme. She leads our team of 5 access and admissions staff, all of whom are passionate about making a difference for disadvantaged pupils. She is also involved in other aspects of College life, including teaching, welfare, discipline, presidential collections, various committees and alumni interactions. Sandra has worked in higher education for the last 25 years. She has been a tutor in Physiology at Oxford for the past 13 years, teaching within the Medicine, Biomedical Sciences and Experimental Psychology courses for both the College and the University. Outside her teaching interests, she manages a team facilitating the development of laboratory imaging biomarkers for tumour detection and monitoring for use in patients.
Zoe Hancock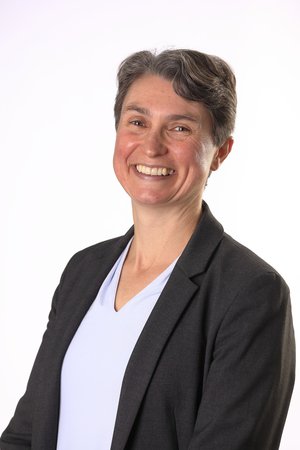 St John's College Principal Bursar
Zoe is the Principal Bursar at St John's and is responsible for the College's assets and operations, including its buildings and contents, HR for non-academic staff, as well as the equity and property investment portfolio that supports the College's teaching and research activities. She represents the College on external business, in particular in relation to estates matters, planning and development and is St John's representative on the Oxford colleges Estates Bursars Committee. Zoe is currently overseeing the development of the College's Masterplan, a comprehensive strategy that pulls together the use and provision of spaces in College to meet current and future needs in terms of accommodation, facilities and supporting infrastructure. She is also leading on the development of the College's ESG strategy and sustainability plan.

Zoe joined St John's in March 2021 from Oaklands College, a large further education college, where she was Principal and Chief Executive for a number of years. Beforehand she was the Director of Planning and Projects at the British Museum. Zoe studied modern history at Merton and trained as a chartered accountant with PwC. In addition to her executive roles, Zoe was the Chair of WENTA for a number of years, a not-for-profit organisation that supports business start-ups. She has just taken up a trustee role at the Berkshire, Buckinghamshire and Oxfordshire Wildlife Trust (BBWOT).
Denise Cripps
Head of Communications, Executive Officer to the President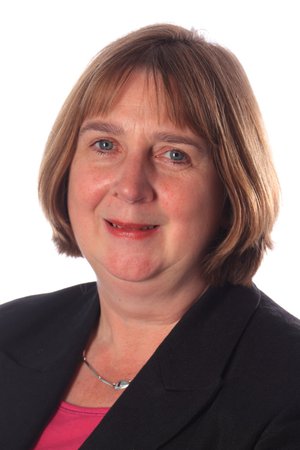 Denise is Head of Communications for St John's and Executive Officer to the President, working on a wide range of projects including strategy, speech-writing and governance. She is also a member of Professor Maggie Snowling and Professor Charles Hulme's research team working on interventions looking at children's language and learning difficulties and how best to ameliorate them. The team recently published the Nuffield Early Language Intervention (OUP, 2018) and are now working on an effectiveness trial of the programme in 200 schools. Before joining St John's, Denise worked in educational publishing for 25 years, after two years teaching English in state high schools in Japan. She was a Board Member of the Educational Publishers Council and Governor and Chair of Governors at Combe Church of England Primary School in Oxfordshire.
Professor KJ Patel FRS FMedSci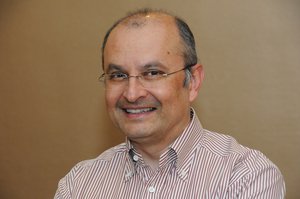 Director, Weatherall Institute for Molecular Medicine, Fellow for Ethnic Minorities
Professor KJ Patel is the Director of the Weatherall Institute for Molecular Medicine and also the MRC Molecular Hematology Unit at the University of Oxford. KJ trained in medicine in London and spent his research career until recently at the MRC Laboratory of Molecular Biology, Cambridge which is one of the premier research institutes in the world. He was also professor for molecular medicine and stem cell genomics at the University of Cambridge. His research focuses on the molecular basis of inherited genomic instability and the role it plays in the biology of stem cells particularly those that make blood. He is a Fellow of the Royal Society (FRS), Fellow of the Academy of Medical Sciences UK (FMedSci) and also a member of the European Molecular Biology Organisation (EMBO).
Professor Kate Nation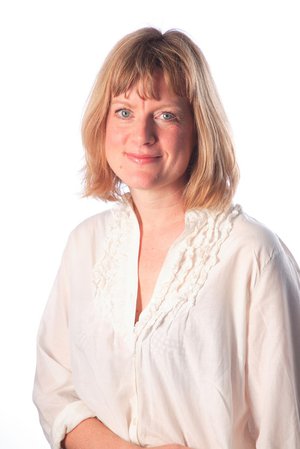 Previous Tutor for Access and Admissions, Tutorial Fellow in Psychology
As Tutor for Psychology, I am responsible for making the arrangements for the Experimental Psychology (EP) and Psychology, Philosophy & Linguistics (PPL) students at St. John's. I provide undergraduate tutorials across all three years, covering a range of topics in psychology.  I also contribute to the Psychology for Medicine course. I'm College Advisor to a number of graduate students in College who are researching a wide variety of topics in psychology and neuroscience.  In the department, I give a 2nd year lecture course on Developmental Psychology and a 3rd year advanced course on Reading and Language: Development and Disorder.  I supervise postgraduate students working in the field of psycholinguistics (the psychology of language), especially written language.
I am based in the Department of Experimental Psychology.  Broadly, my research is concerned with the psychology of language, especially reading and its development.  I am interested in how children learn to read words and comprehend text, and more generally, the relationship between spoken language and written language. A key aim at present to specify some of the mechanisms involved in the transition from novice to expert. We also study language processing in skilled adults, addressing the issue of how skilled behaviour emerges via language learning experience. Alongside my research on typical development, I study language and cognitive processes in children with developmental disorders that impact on language and literacy development, including language impairment, autism and dyslexia.
Professor Patrick Hayes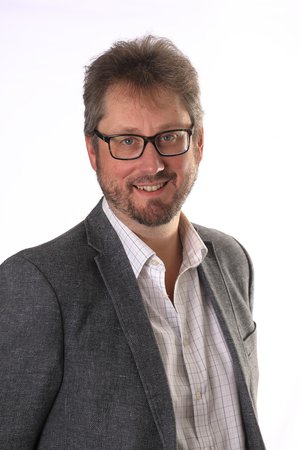 Tutorial Fellow in English
Professor Patrick Hayes is a Fellow of St John's College, Oxford, where he teaches English Literature from the romantic period to the present day. His main research interest is in how we might best think about the value of literature in relation to modern ethical and political concerns. So far he have tended to focus on writing in English from beyond the British Isles, exploring the ways in which ideas and traditions move across borders and through time. He has recently completed a historical account of the diverse kinds of writing which have helped to define modern identity—including everything from autobiographies and diaries to psychoanalytic case studies, testimonies, philosophical theories about selfhood, lyric poems, blogs, and social media websites. It covers the period from 1945 to the present day, and forms the concluding volume of the new Oxford History of Life-Writing. His current work is on debates about the nature and value of aesthetic education from the late eighteenth-century right up to the present.

Daniel Hobart
St John's Junior Common Room Access Representative
In his first year Daniel assumed the role of Access and Admissions Officer for the JCR, using his position to restore a sense of enthusiasm for Access within the Undergraduate community, as well as acting as a liaison between the Access Office and the student body. Daniel frequently speaks at Q&As with visiting schools from the St. John's Access region, and has volunteered during vacations to provide tours around the city with the some of the University's access programmes. He particularly enjoys opportunities to interact with prospective students, launching a new JCR campaign over the summer vacation to help address the questions and concerns of incoming offer-
holders, and has also loved working for the John's open days. Daniel was also fortunate enough to act as Head Student Ambassador during this year's Inspire Summer school, which saw him lead a team of JCR members and help run four sets of summer schools for students in years 9-12 – taking the opportunity to share his enthusiasm of the college and University more generally with those who may find it unfamiliar or daunting.
External Advisors
Katherine Ryan, MBE
Former Head Teacher, Matthew Arnold School, Oxford and CEO Acer Trust
Katherine brings a lifelong commitment to improving education and a particular interest in success and progression for learners of all ages and backgrounds. She has been Headteacher of Matthew Arnold School since 2006 and has focused on ensuring that all learners are able to succeed and to progress to positive destinations when they leave school. As Chair of OCL (Oxford City Learning) from 2009–2017, a network of secondary education providers across the City, she worked with colleague Heads and Principals to improve achievement and raise aspiration for all learners. In 2015, she led the development of a multiacademy Trust, the Acer Trust, which consists of primary and secondary schools across Oxfordshire, with a core aim of 'Achieving Excellence for All'. Prior to taking up the headship of Matthew Arnold School, she was the Principal Advisor for Secondary School Improvement at Birmingham City Council. Her career includes advisory work in science education and education leadership in three Local Authorities, as well as teaching in a range of comprehensive schools across Oxfordshire and the West Midlands. She has also worked in Higher Education as Science Education Research Fellow at the University of Birmingham.
Rachel Kruger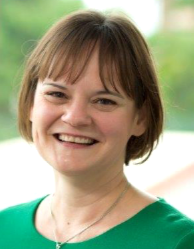 Head, The Ellen Wilkinson School for Girls, Ealing
Rachel has taught in comprehensive schools both in the UK and in South Africa, twice in girls' only schools, and is currently the head of The Ellen Wilkinson School for Girls in Ealing. She is passionate about girls' only education. As a third generation university qualified female in her family, she works very hard to inspire girls to go to university and specifically into STEM careers. Her school has been part of the Inspire program for some time. At EWS, 99% of the Year 13 pupils go on to University, 25% to Russell Group universities and 40 % to follow STEM related courses. A significant number of the pupils are the first in their families to go to University. Rachel is on the board of the Ealing Learning Partnership and chair of their Pathways and Progression Committee, where they consider the future opportunities available to pupils from Ealing. She is a life-long learner with a very broad field of interests – she has degrees in Music and Maths and an MBA, and is currently studying towards a Law degree.
Susan Hammond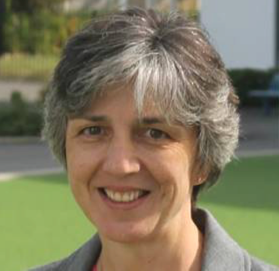 Head Teacher, Whitmore High School, Harrow
After studying Natural Sciences and Chemical Engineering at Emmanuel College, Cambridge, Sue joined BP and worked in various engineering and commercial roles in the UK and USA. Sue then moved into teaching and is currently headteacher of Whitmore High School in Harrow, an inclusive community school with 1700 pupils. Sue is Chair of Harrow's High School Headteachers Group and Schools' Forum and committed to ensuring all young people have fair and equal access to a high quality education.
Naomi Kellman FRSA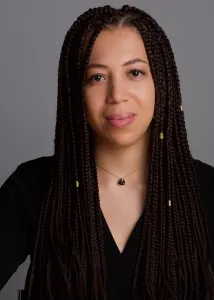 Rare Recruitment, Senior Manager for Schools and Universities
Naomi Kellman FRSA studied Philosophy, Politics and Economics at the University of Oxford. On graduating in 2011, she joined diversity specialist Rare. In this role she founded Target Oxbridge, a programme that has helped over 350 black African and Caribbean students secure Oxbridge offers, and currently supports hundreds of students a year. Naomi spent 2012 to 2015 working on education policy at the Department for Education and the Treasury, and served three years as a secondary school governor. Naomi has co-founded the BAME Fast Stream Network and the Oxford Black Alumni Network, and has made appearances on BBC News, Channel 5 News, ITV News and Sky News to discuss Oxbridge access, education and graduate recruitment. She is Rare's Senior Manager for Schools and Universities, a Trustee for The PRIME Commitment, and a member of University of Oxford History Faculty's External Advisory Panel.