Health, Welfare and Wellbeing
Students at St John's have access to medical care, counselling and a dental practice. The College also offers a range of services to students with disabilities. The Welfare Team is always on hand to offer confidential support and address any problems.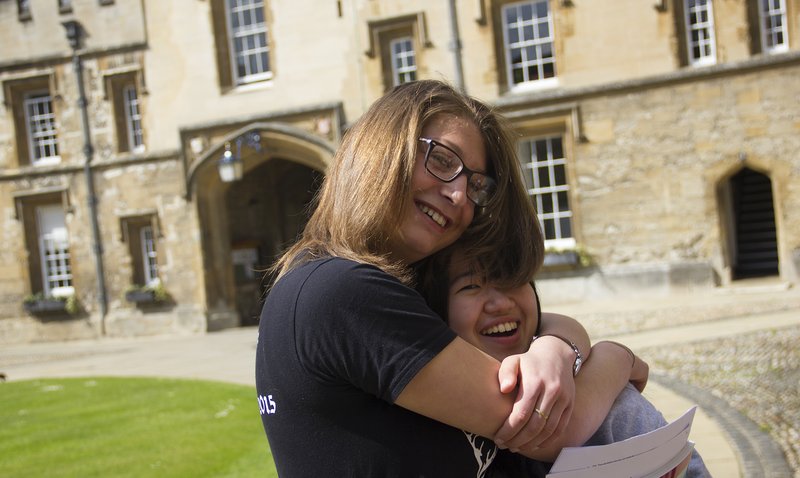 Find out more at the JCR website. Current students may want to visit here for contact information. 
Disability support
The College welcomes students with disabilities, and is proud to offer them an inclusive and supportive environment. To discuss individual requirements, please contact the Senior Academic Officer. 
" I encourage any student with a significant disability to visit the College before applying. Each disability is different and no guide can adequately describe all the relevant issues. Where possible, the College is only too willing to provide accommodation and give guided tours. Equally, the College has maintained excellent links with former students with disabilities and will facilitate the making of contact to discuss any concerns. I wish you all the best in your application. " St John's Law Graduate, Ben Gauntlett
Accommodation
A number of College rooms have been adapted to cater for the needs of students with disabilities. Adaptations include fully accessible rooms with ensuite bathroom facilities, access to adapted kitchens, and in one property on Museum Road a kitchen adapted for the needs of blind and partially-sighted students and wheelchair users. In the Beehive building a new suite of rooms for a student with disabilities includes an adjoining carer's room with its own ensuite shower room.
For all applicants invited for interview, we will do our best to arrange suitable accommodation. Please email the Undergraduate Admissions Officer or Graduates Admissions Officer to discuss your needs.

Funds for blind and partially sighted undergraduates
The Higby Bequest provides generous funding for blind and partially sighted undergraduate students at St John's.  In previous years this has enabled us to provide specialist equipment and the translation of resources into Braille, allowing every student to make the most of the academic resources available at Oxford.

Special arrangements for Library loans
Our Library and Study Centre features an accessible entrance, powered doors, lifts and height-adjustable desks. Our library staff are always willing to help those with any difficulty accessing library material. Our librarians will ensure delivery of books to students who cannot consult them in the library itself.

Arrangements for examinations
If students need practical help with, or extra time for, examinations because of a disability, specific learning difficulty, or a chronic medical condition, the Academic Administrator can liaise with the appropriate College and university bodies in order to seek permission for, and organise, the required special provision.

Student advice and support
The JCR appoints a Disabilities Officer and an Equality Officer as part of the JCR Welfare Team to represent students on College Committees. They work closely with the Senior Tutor, the Head of Student Wellbeing, the Fellow for Welfare and the Fellow for Equality in College, with their peers in Oxford SU and with the University Disability Advisory Office.

Breastfeeding policy
St John's is keen to provide a workplace environment that allows breastfeeding employees or students to continue breastfeeding their infants following their return to work or study. Returning mothers are more than welcome to express milk anywhere in College, but mothers who wish to do so in private may use the nurse's room (N5-1), which is open 24 hours except Monday to Friday 8:30am-10:30am during term time. More information on our breastfeeding policy is available on our College Policies page. 
More information
There is more information on the College's welfare provision in the Student Handbook.
The University publishes a comprehensive Access Guide to all its buildings.