A guide to the IT services offered within St John's, instructions for getting online and also information on how to get IT support.
IT Team
General IT support it-support@sjc.ox.ac.uk 
Senior IT Officer Matt Jennings 
IT Officers Neil McIntosh & Ashby Hope 
IT information for new students 
(and other members of St. John's College)
IT at St John's and Oxford University can be confusing as some computing services are handled directly by the College and others are managed centrally by the University. For example, College manages the network connections within St John's and the student rooms. Other services such as email are handled centrally by the University's IT Services department. Some services like the wireless are part College and part centrally run. This section aims to explain the main systems you will encounter and who can help in case of problems.
There is information for Freshers on our website on how to activate your Oxford Single Sign On (SSO) account and also how to set up Eduroam WiFi.
This year's Freshers Week timetable does not include a separate IT introductory lecture however the slides from a previous IT Induction talk are still available (as a PDF).  The IT Team will also be available in the IT Office (RE Building Room 10) during the week to help answer IT questions and give guidance on getting online. 
Additional information
For further details on IT for freshers in Oxford see the University IT Services' Welcome to IT pages. 
Printing
College provides free mono printing to current members for academic purposes. You can print via the web and collect it (within 12 hours) from the Kyocera printers in the basement of the Library and Study Centre, the JCR Lounge (for under-graduates) or the MCR (for post-graduate students). 
There are instructions for using the web based printing system here.
Paid colour printing is also now available using the same system to all four locations. It costs 10p per side (to be charged to your next Battels bill).
The Network - getting connected to the wireless
St John's College offers the University Eduroam and OWL wireless systems.

As well as being available throughout St John's College the Eduroam service is available around Oxford University and at approximately 6000 hotspots in other Universities, academic and research institutions across Europe and beyond. 

Eduroam is the preferred network for mobile devices as, once configured, it automatically connects when in range and you do not need to enter any additional passwords.  

OWL is an Oxford only network which requires a VPN client to work. OWL may be better for laptop users as it usually offers a faster connection speed. Also since it requires VPN to work it also allows access to 'Oxford only' journals and resources.  The small downside is you have to run the VPN software each time you connect (but you don't need a password to link to the OWL network itself). OWL will automatically disconnect the VPN software if you move our of range which is why it's not well suited for mobile use. 

If you are a member of St John's College with a valid University card and Single Sign On account you can register for a 'remote access' password to be able to use either Eduroam or OWL wireless. 

Instructions on how to register for a 'remote access' account can be found on this linked IT Services page.

Once you have a 'remote access' account you can configure your computer, tablet or phone for Eduroam or OWL as follows...

Configuring Eduroam
IT Services have information on configuring eduroam for your device.
Here is a quick guide to getting on online with Eduroam:

Visit the Eduroam CAT website at : https://cat.eduroam.org
2. Click the 'eduroam user: download your eduroam installer' button at the bottom of the webpage
3. Search 'University of Oxford' – installers for other institutions will not work with your OXFORD credentials!
4. You will then be presented with various installers – choose your operating system
5. Once the installer has downloaded run the installer program
6. When prompted for username and password make sure you append @OX.AC.UK to your username (e.g. sjoh9999@OX.AC.UK)
7. Once installed (and you are within range of an Eduroam Wireless network) you may be prompted to enter your user credentials again – as a final security check; after which your computer / device will remember your password so you don't have to keep typing it in.
For iOS (iPhone and iPad) users in Oxford this handy PDF iOS and Eduroam poster may also be of help:

Connecting to OWL
IT Services provides instructions here on connecting to OWL using VPN.
Students are reminded that running their own wireless network is not permitted under University wireless rules.

A number of 'home devices' do not work on the University WiFi. Please see the following for more information and a list of examples of unsupported WiFi devices.
Wireless for official visitors and visiting academics
There is a version of OWL, known as OWL Visitor for official academic visitors to St John's College. I'm afraid it's not for general public use.  If you are an official visitor you may be able to arrange credentials to access the OWL Visitor service from the person who invited you. All visitor connections need to be approved by the College and may require a senior member as a 'sponsor' so please enquire in advance of your visit. 
Details about the visitor service can be found on the IT Services OWL Visitor webpage.
The Network - getting connected using a cable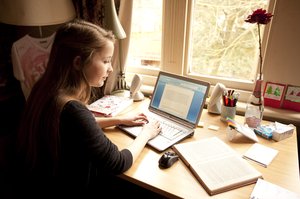 If you have your own suitable computer (Windows 10 or later, Mac OS 10.14 or later, Chromebook with ethernet adapter) and it is in working order it can be connected to the college wired network, providing access to the Internet.

Please note that there are rules governing the use of this connection - please download our Network Access Rules. Also read the University Rules for the use of IT facilities.
St John's College uses an automated registration system called Bradford Campus Manager to connect to the college network. Plug your computer in to an ethernet port in your room, and when you open a web page you will automatically be redirected to the registration web pages. You must complete the registration process before you can get online. Simply follow the on-screen instructions.
You will need to enter your Single Sign On credentials (the same as you use for email). This will register your computer and take you on to the next stage on the Bradford Campus Manager server called eeyore.sjc.ox.ac.uk.
Once you have verified your credentials your computer will be switched into a new area where you will be asked to download the Bradford Dissolvable Agent (BDA) application. This application checks your computer against our agreed network security policies. This ensures that your computer meets the minimum security level required for access to this Network. It is a requirement that users must scan their computers in order to verify that your computer meets the network security policies.
Once completed you will be able to connect to the Internet.
St John's Intranet
You can access the latest internal information on the St John's Intranet.  
The Intranet is available at the following location:  https://intranet.sjc.ox.ac.uk
Note that the intranet website is only viewable to connections coming from within the Oxford Network.  To connect from outside of Oxford (such as from your home broadband or a mobile 4G connection) you first need to connect to the Oxford University network via the Oxford University VPN service. Information about how to set up VPN (on computers, phones and tablets) is available on the IT Services pages: https://help.it.ox.ac.uk/network/vpn/index. 
If you are having problems connecting to the Oxford University VPN Service or the Intranet please contact the IT Support team at it-support@sjc.ox.ac.uk.
IT Support

If you need IT support please contact us on it-support@sjc.ox.ac.uk or you can phone (01865 2) 77365. 
We will try and help users where we can and we are able to help and advise on a lot of issues, however for some problems, especially those on systems run centrally by the University, we may need to refer to you to the University's IT Services team (see below).  If you have a problem with any departmental specific service or software it's best to contact your departmental IT Support team.  
University IT Services
Various IT systems in Oxford are provided centrally from the Oxford University IT Services.  There is an IT Services Help website and they also have a 24/7 telephone assistance line on (01865 6) 12345.
Microsoft Office
The University makes available to students and staff Microsoft Office 365. Students and staff should sign in via their usual Single Sign On login. 
There is more information on our Office 365 page about accessing the system and downloading Office onto your own computer.

Anti-virus software
Sophos is available to students free of charge. For further information and to download the software please see the IT Services Antivirus page.
Vacation access to online resources and to the Intranet
A number of services, for example online journals, can normally be accessed only from within the University network and you will need to use the Oxford VPN service to access these from outside the University.