The Junior Common Room and Middle Common Room are the hubs of undergraduate and graduate social life in College.
Junior Common Room
All undergraduates are members of the Junior Common Room or JCR. The JCR represents and supports undergraduates, organises events and maintains undergraduate facilities in College.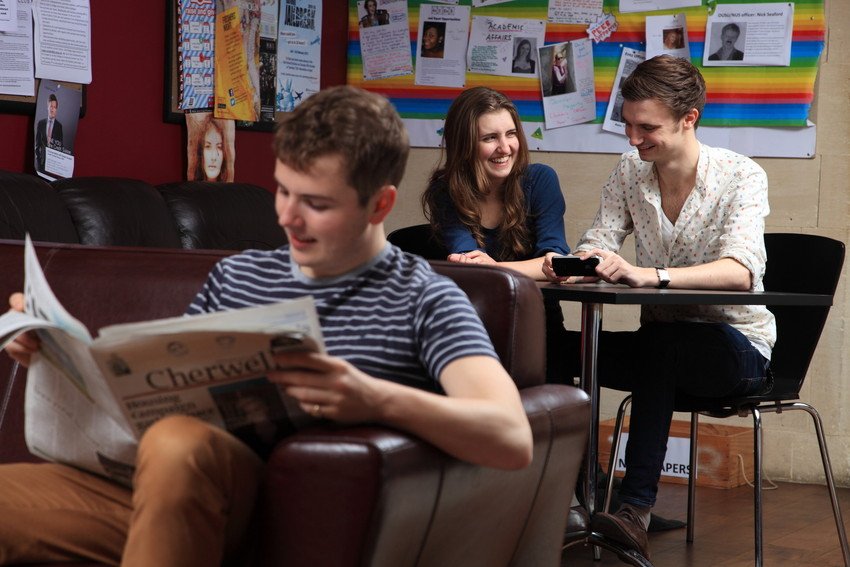 Events
The JCR organises a range of events:
bops are the regular College themed parties, with low cost drinks, a DJ and plenty of creative outfits

at Guest Dinners students invite friends and family to a black tie dinner with fine food and wine

at Welfare Lunches, Men's Lunches and Women's Lunches there is free food with plenty of welfare information

Environmental and Ethics (E&E) brunches are post-bop meals for those who may have missed breakfast with Fairtrade food 

in Freshers' Week the JCR organises a programme of events to welcome new members of the JCR and make them feel comfortable in their new surroundings 
Facilities
As well as access to wider College facilities the JCR offers students:

JCR lounge with quiz machine and free jukebox

TV room, complete with full Sky/ESPN access and a surround sound entertainment system
games room where you can invite friends for a game of pool, darts or arcade games
JCR DVD Collection with over 100 DVDs
JCR Art Collection with numerous artworks available for members to hang in their rooms.
Representation and support
Among the many ways the JCR provides support are:
regular meetings to allocate funds and discuss any issues raised by the JCR

representation on College Committees, providing a student voice on College matters

liaising with Oxford University Student Union (OUSU) and other college JCRs

the Room Ballot that allocates accommodation to all continuing undergraduates

academic feedback, to ensure that you continue to get the best standard of study experience

newsletters announcing events and services
Visit the student-run JCR website to find out further information on student life. JCR students also produce a termly magazine of articles, art and poetry called 1555. You can see past issues here.
The University website for Students has lots of information too.
" I was worried everyone would either work 25 hours a day, 8 days a week and never talk to me or that they would all be posh. Neither is true. I've enjoyed it far more than I thought possible, both academically and socially. " Ben, third year PPE student
Middle Common Room
All graduate students are members of the Middle Common Room or MCR, which is the College's graduate student community and the hub for graduate social life in St John's. The MCR organises events, maintains graduate facilities and represents and supports graduates in the College.
Events
The MCR organises a range of events: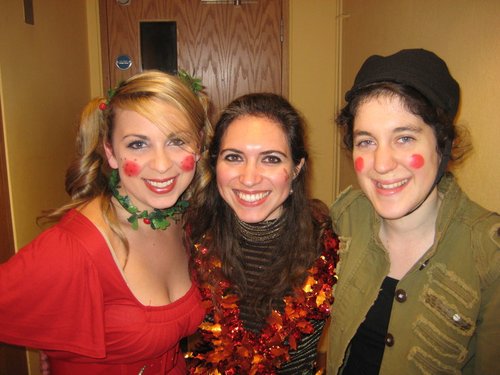 bops (College themed parties): a great way to relax during a weekend with low-cost drinks and DJ

Exchange Dinners: a chance to meet graduates from other Colleges over dinner

Guest Dinners: black tie dinners that are a great way to show off the College to your friends

film nights: subsidised visits to the cinema 

desserts nights: free selection of desserts

wine and cheese tastings: a chance to experience the College's wine cellar jointly with the SCR

one-off events suggested by graduates, which have previously included ice-skating, jazz nights and cultural trips
Facilities
The MCR Building in College includes:
main room, the venue for MCR events and a space for graduates to work or relax in

kitchen for all graduates to use

computer room with free printing and access to computing resources

TV room with a 60" TV, DVD player and Sky access

sports cupboard with equipment that is free to use for a large range of sports

games room with a pool table and many board games

meeting room  for work or meetings 
Representation and support
Among the many ways the MCR provides support are:

representation on College Committees

room ballot allocating accommodation to all continuing graduates

newsletters announcing events and services for graduates

peer support providing other students to talk to if you want to discuss something

sports teams organising sporting opportunities for graduates
Find out more information on the graduate student-run MCR website.