Access update: Michaelmas Term 2022
Richard Waters, Access Lead, takes us through some of the exciting developments in the Access team in Michaelmas Term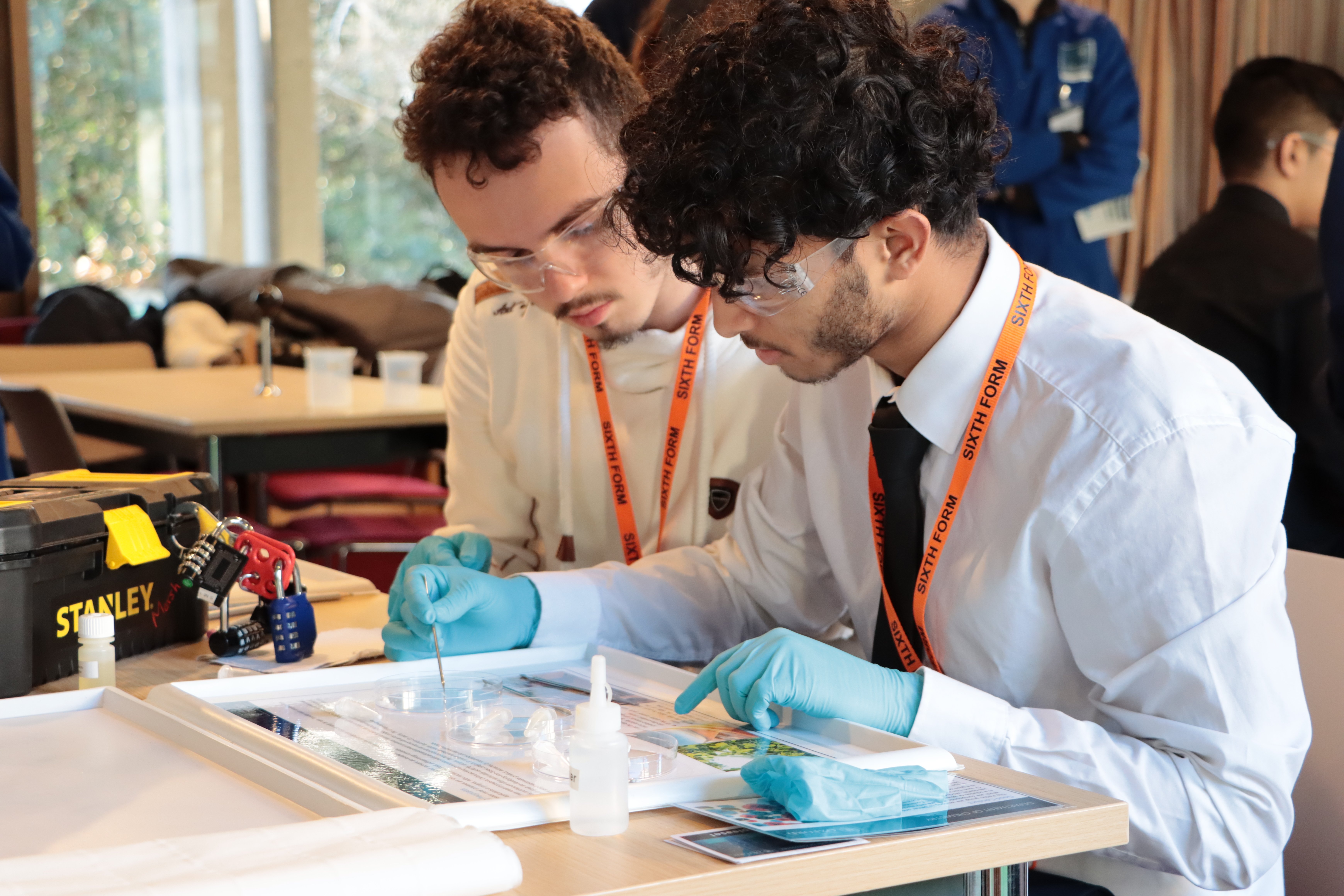 Michaelmas term is always an exciting time in the Access and Admission Office. The start of another academic year offers the chance to both improve our existing projects and expand them, adding several new pilot programmes.
A new academic year also sees the beginning of another busy admissions cycle, and the team have been hard at work welcoming hundreds of budding applicants to St John's. Applications to St John's numbered over 1000 this year and, after conducting just under 900 interviews, we want to congratulate the 148 students who have been offered a place.
Alongside our applicants, St John's opened its doors to over 250 visiting pupils on school visits. Pupils were welcomed to the College to participate in information and academic sessions, followed by lunch in the dining hall. In a new effort to inspire students as young as primary age, 120 primary pupils were also welcomed during Michaelmas Term, enjoying visits to University museums and a chance to explore the College.
In early December, applications for the Inspire Years 12 & 13 programme opened and have already hit record numbers of applicants. Entering its seventh year, Inspire 12 & 13 is part of the pioneering sustained contact Inspire Programme, and provides students from non-selective state schools with academic taster lectures, university skills sessions, and access to summer schools. Designed to challenge students academically and prepare them for their upcoming UCAS applications, the programme also encompasses several Study Days in Hilary Term. These collaborative events are delivered in partnership with academic tutors, fellows and University Departments and cover a range of disciplines. Thanks to the hard work of the Access Team, over 300 pupils have registered for the 2022/23 Year 13 programme, already double last year's intake!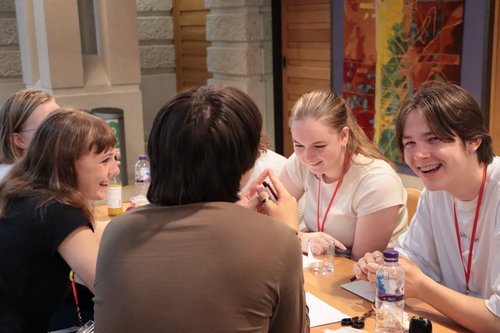 Another component of the Inspire Programme that has gone from success to success is Inspire Critical Thinking, now open to students in Years 9, 10, and 11 from non-selective state schools across the UK. We are pleased to announce that over 1000 pupils have enrolled this year. The scheme provides pupils with a series of virtual workshops containing academic articles written by St John's very own academics. The first of four workshops has already been released, and approaches this year's central theme of 'Is Sport Ever Fair' from a variety of different subject viewpoints.
The Inspire Scholars Programme for Years 9, 10 and 11, meanwhile, has now expanded to offer its three year-sustained contact initiative to 32 schools and over 500 pupils. Pupils will have access to our new and improved comprehensive range of Inspire Club Classes developed in-house and in partnership with Oxford's GLAM institutions. New (and very popular!) this year are virtual evening sessions for parents and carers looking for advice on helping their children through university preparation.
Having received many applications, the Inspire team were pleased to award six Aspiration Fund Grants of up to £500 to pupils and their classes in the programme this term. Exciting ideas for excursions included attending a Space Spectacular Day at the Royal Observatory in Greenwich, and a visit to the Oxford Centre for Hindu Studies, which celebrates the establishment of the first non-selective Hindu State School in the UK: Avanti House Secondary. Others included cultural exploits in London, a visit to an Escape Room, and a team-building adventure at Go Ape's Moors Valley Country Park.
Closer to home, Michaelmas also saw the launch of a partnership with a new local primary school Bayard's Hill - in an extension of the Inspire Primary Programme that has already created a brand-new library. After hundreds of book donations and the tireless help of student volunteers, the library opened to excited and enthusiastic pupils in early November.
Finally, our Digital Engagement Officer Tom has been hard at work revamping our access Instagram page, and our efforts have been rewarded! The team reached the milestone of 1000 followers last term, and look forward to carrying on that momentum throughout Hilary Term.