Oxford Open Doors 2022 at St John's
St John's will be welcoming visitors on Sunday 11 September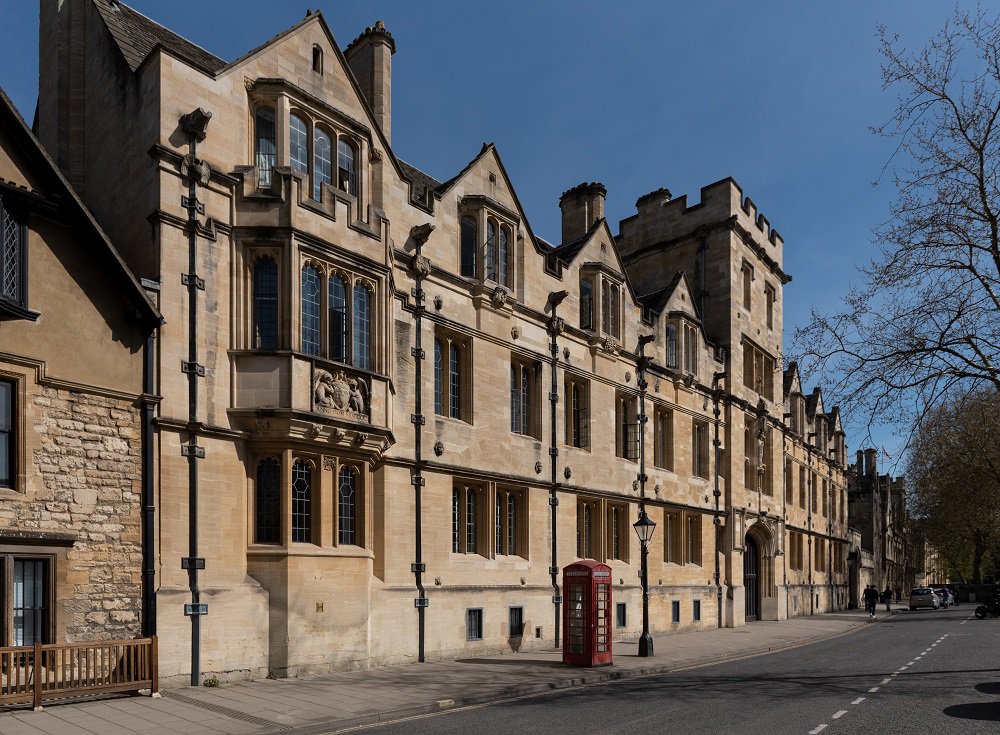 Oxford Open Doors is back for 2022, and St John's is excited to welcome visitors on Sunday 11 September.
St John's College was founded in 1555 and is situated in the heart of the city. One of the University of Oxford's larger colleges, St John's offers the visitor historical buildings in traditional quadrangles and award-winning modern architecture, all set within beautiful gardens.
We will be open from 10.00 am – 5.00 pm with an exciting mix of talks, self-guided tours – including a children's treasure hunt – and exhibitions, along with refreshments and opportunities to explore the College grounds.
Please click below for more details on what will be available at Oxford Open Doors this year. We look forward to seeing you there!
Garden Quad Auditorium
11.00 Susanna Heron, artist: 'Stone Drawing (St John's, 2019) and other work' – talk followed by tour of the Stone Drawing in the Study Centre with the artist
12.00 Professor William Whyte, Tutorial Fellow in History: 'The History of St John's'
2.00 Michael Riordan, College Archivist: 'Treasures from the College Archive'
3.00 Dr Geoffrey Tyack, Architectural Historian: 'The Architecture of St John's, 1555–2022'
You do not need to pre-book tickets for these talks.
Garden Quad Reception Room
Laudian Vestments
A display of the College's remarkable collection of late medieval liturgical vestments and embroidery.
St John's masterplan
A display of the College's future plans to improve its resilience, simplify services and reduce its carbon emissions.
Library and Study Centre
Life Stories from St John's: the famous and the forgotten
St John's College's lifeblood has always been the people who lived and worked inside its walls – for over 450 years now. Some of these people have dedicated a good part of their lives to this institution, while others have just passed through; some have become famous, and others have been forgotten. The Library & Study Centre's new exhibition showcases a few of those lives linked to St John's between its foundation in 1555 and the 20th century. Highlights are the renowned 12th-centry Thorney Computus, a letter by Jane Austen's father concerning Pride & Prejudice, and newly acquired letters by Robert Graves.
New pieces of silver from the Silver Futures project will be on display in the Library and Study Centre, together with new tapestries by Susan Morris and Mary Lum.
There will also be a display in the Mark Bedingham Room showcasing St John's exciting range of access and outreach programmes for schools.

Kendrew Barn
Ecstatic Fields – Masters in Architecture, Oxford Brookes University
This exhibition of work from Masters dissertations in Architecture at Oxford Brookes shows a range of made objects, framed prints, and short films. The theme, 'Ecstatic Fields' explores how architecture can create a sense and response in ourselves, seeking to elevate and extend our sensations, perceptions, and thoughts about the world in which we live. Attitudes towards social colliders and collisions are explored as ways to encourage a greater degree of conversation and discourse. We have been isolated for the last few years: how might architecture exist to stimulate and propel us towards an ecstatic experience for the future?
We offer a selection of self-guided tours around College. There are tours of the quads and gardens and of the Library and Study Centre. For children there is a Find the Lambs Treasure Hunt – with prizes!
The Kendrew Café will be open for snacks, cakes, coffee and cold drinks (payable by bank card only).