Professor Peter Day FRS FRSC FInstP
The College is very sad to announce the death of Professor Peter Day FRS FRSC FInstP, Honorary Fellow, on 19 May 2020.
Professor Peter Day was a distinguished chemist, known for his work on synthesis and the structures and properties of inorganic and metal-organic solids with unusual kinds of physical behaviour such as ferromagnetism and superconductivity.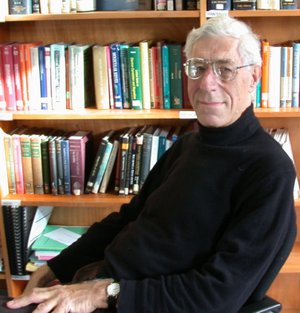 After a student career at Wadham College, Professor Day was elected to St John's as a Junior Research Fellow (1963–65) and subsequently became Official Fellow and Tutor in Inorganic Chemistry (1965–88). He moved from St John's to be Director of Institut Laue-Langevin in Grenoble until 1991 and then joined the Royal Institution of Great Britain as Director and Fullerian Professor of Chemistry, a position he held until 2008. Since 2008 he was Emeritus Professor of Chemistry at the University of London. He was elected Fellow of the Royal Society in 1986.
Commemoration service details will be published when available.