Professor William Whyte named Chair of English Heritage's Blue Plaques Panel
This year, the charity has announced new Blue Plaques celebrating suffragettes, musicians and the 'founding spirit' of Notting Hill Carnival.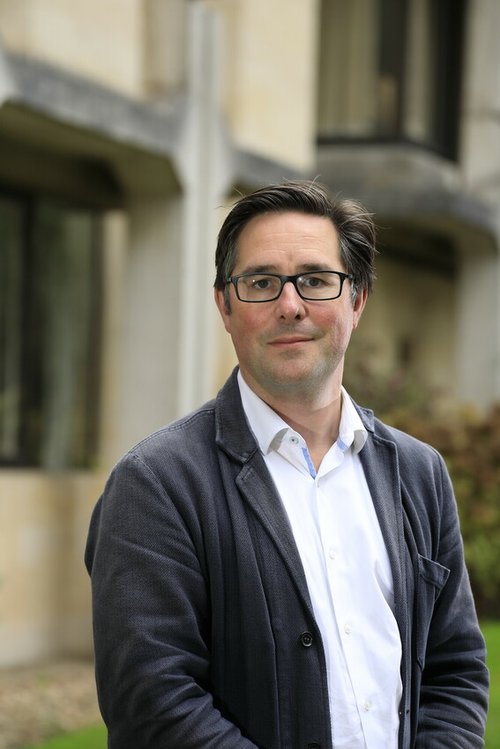 English Heritage has announced the appointment of Professor William Whyte, Professor of Social and Architectural History at St John's College, as new chair of the Blue Plaques Panel. He will replace Professor Ronald Hutton, whose term as Chair has come to an end.
This year, the charity has announced new Blue Plaques celebrating a range of notable figures from the arts, music, social reform and activism. Violinist and composer Yehudi Menuhin, and Claudia Jones, dubbed 'the founding spirit of Notting Hill Carnival', join suffragettes Emily Wilding Davison and Princess Sophia Duleep Singh on the list.
London's Blue Plaques scheme, which has been running since 1866, links the people of the past with the buildings of the present by honouring the contributions and lives of notable men and women. Last year's plaques commemorated events as diverse as the Match Girls' Strike and the former Hanwell Asylum.
On his appointment, Professor William Whyte said: "Every year, English Heritage's blue plaques offer a glimpse of the very best of human achievement. In my first year as Chair of the panel, I am particularly excited to recognise so many who fought for what they believed in.
"From Emily Wilding Davison, who famously died for her cause, to Claudia Jones, whose life-long struggle for social justice helped inspire the Notting Hill Carnival, these are people who made a difference and it's an honour to play a part in making sure that their contributions are remembered."
To read more about 2023's new blue plaque holders, click here.