Professor Zoltán Molnár delivers the Guillery Memorial Lecture 2019
Professor Zoltán Molnár, Tutorial Fellow in Human Anatomy at St John's, was elected to deliver the 2019 Ray Guillery Lecture at Grossman Institute for Neuroscience at University of Chicago.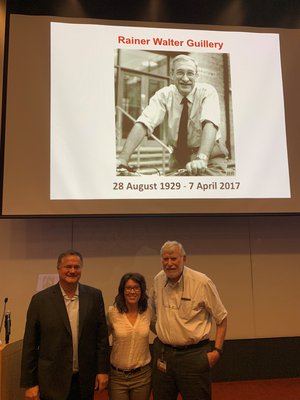 The University of Chicago established a named lecture in honour of Ray Guillery's contributions to neuroscience. Dr Guillery, who was Dr Lee's Professor of Anatomy at University of Oxford, contributed seminal ideas about visual processing and thalamocortical relationships. Dr Guillery also has a special connection to the University of Chicago: he took the helm of the neuroscience program in the 1970s and continued to publish with their current Chair of Neurobiology, Murray Sherman. 
Professor Sarah London from the Grossman Institute for Neuroscience, Quantitative Biology and Human Behavior, University of Chicago wrote: "We have selected Professor Zoltán Molnár as our choice for the 2019 Guillery lecturer because his work continues the mission of dissecting how neural circuits are organized, with special attention to connections between cortex and thalamus. Professor Molnár's multi-scale approach embraces the complexity of nervous system organization and incorporates the influence of the external world, enabling discoveries of coordinated biological processes across time and space that ultimately emerge as brain function. Professor Molnár integrated work excellently demonstrates how deep knowledge of neural plasticity requires consideration of genes, cells, and circuits."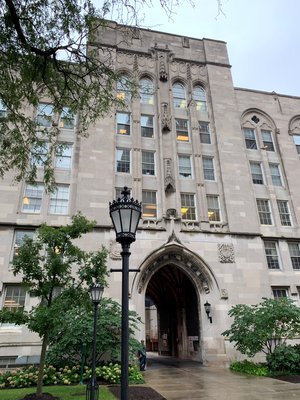 Professor Molnár's research has many connections to the research the Grossman Institute of Neuroscience is doing at Chicago, including genetics driving nervous system development, cell and systems levels investigations into behavior, and interplay between mechanisms of maturation and experience in determining patterns neural function.
More information about Dr Guillery is available in this special issue of the European Journal of Neuroscience (edited by J. Paul Bolam and John J. Foxe) "in memory of Ray Guillery, colleague, mentor, friend, and the founding Editor of EJN, who died in the spring of 2017".

Within this issue, you can also read Professor Molnár's personal account of Dr Guillery (Molnár Z. (2019) Eur J Neurosci. 49(7):957-963).
You can watch a talk outlining the life and work of Rainer Walter Guillery, delivered by Professor Molnár at the Oxford University Museum of Natural History in July 2018.