Royal Institution Christmas Lectures 2022 – the St John's connection
Professor Dame Sue Black revealed more than the secrets of forensic science in this year's Christmas Lectures from the Royal Institution
In the 2022 Royal Institution Christmas Lectures the President, Professor Dame Sue Black, looked at the real-life scientific detective processes used in forensic science to identify both the dead and the living.
In the first lecture, Dead Body, Professor Black showed how the stories of our lives are hidden in the very fabric of our bodies by examining one of the archaeological skeletons discovered in 2008 in a mass burial site underneath St John's by Thames Valley Archaeological Services during preparations for building Kendrew Quad.
Professor Black used the techniques she uses in modern-day forensic investigations to gradually build up the identity of the skeleton until what was a collection of old bones once again became a real person. Her investigations into the trauma marks visible in the 1,000-year-old skeleton's bones revealed how the young man died.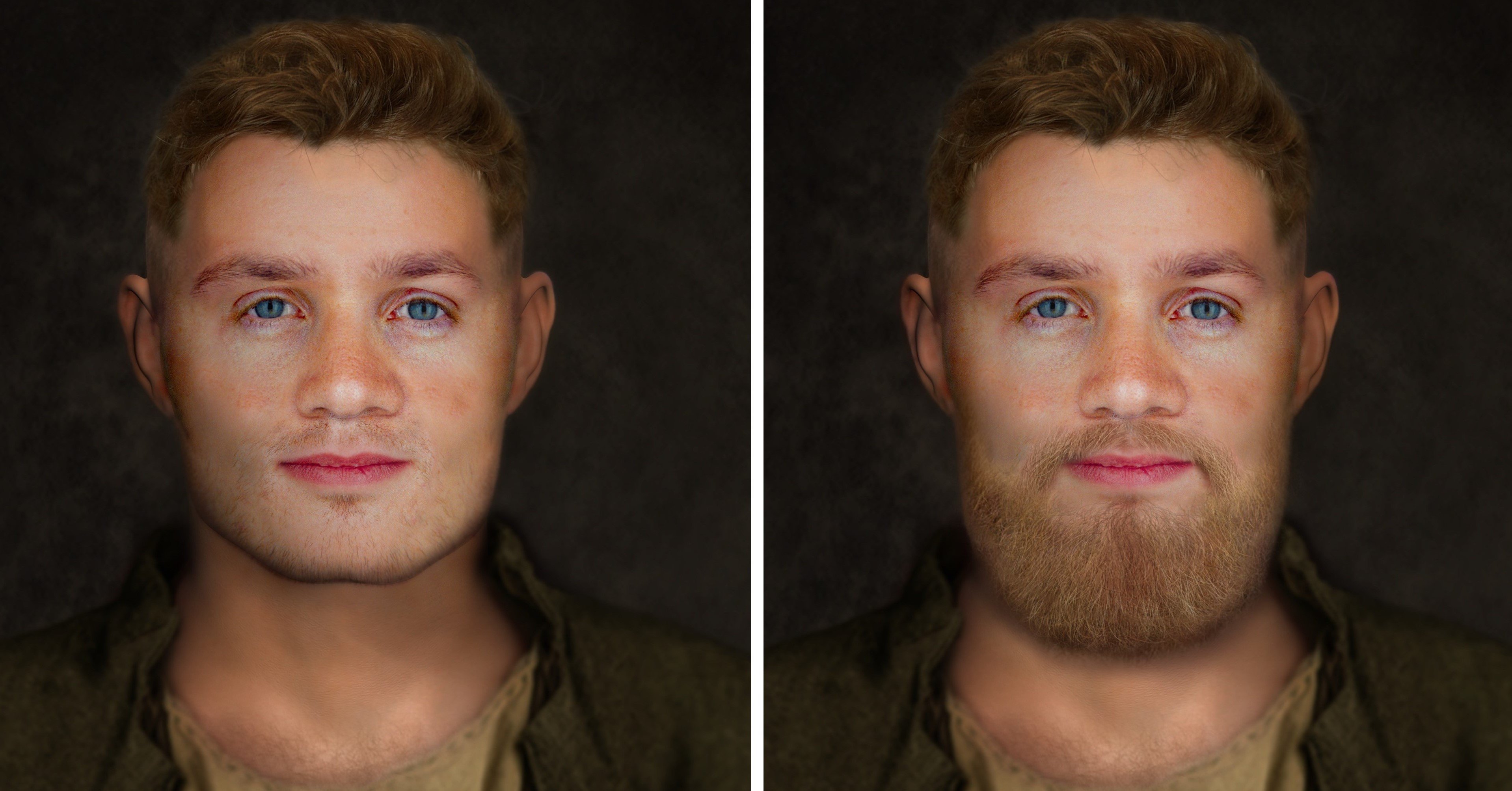 Our young man was killed during the St Brice's Day Massacre on 13 November in 1002, when King Aethelred II ordered the execution of all Danes living in England after hearing of a Danish assassination plot against him. The episode was one of the most unpleasant acts of government brutality in Anglo-Saxon history: during the massacre Danish families in Oxford broke into St Frideswide's church (on the site of what is now Christ Church Cathedral) looking for sanctuary, and local people burnt the church down. The skeletons discovered were all found to be men mostly aged between 16 and 25, with many of the bones showing signs of extreme violence, having been stabbed several times before they died or suffering other kinds of violent attack, including decapitation.
Seeing the reconstructed skull of the 19-year old – both with and without beard – made very compelling viewing and brings a dramatic episode of Oxford history to life even more vividly.
All three episodes of the lectures are now available on BBC iPlayer.
Read more about St Brice's Day in a blog by Dr Eleanor Parker, Lecturer in Medieval English Literature, Brasenose College.
Facial depiction courtesy of Face Lab at Liverpool John Moores University.