St John's celebrates a belated Degree Day
On Saturday 14th May we celebrated the graduation of over 100 St John's students.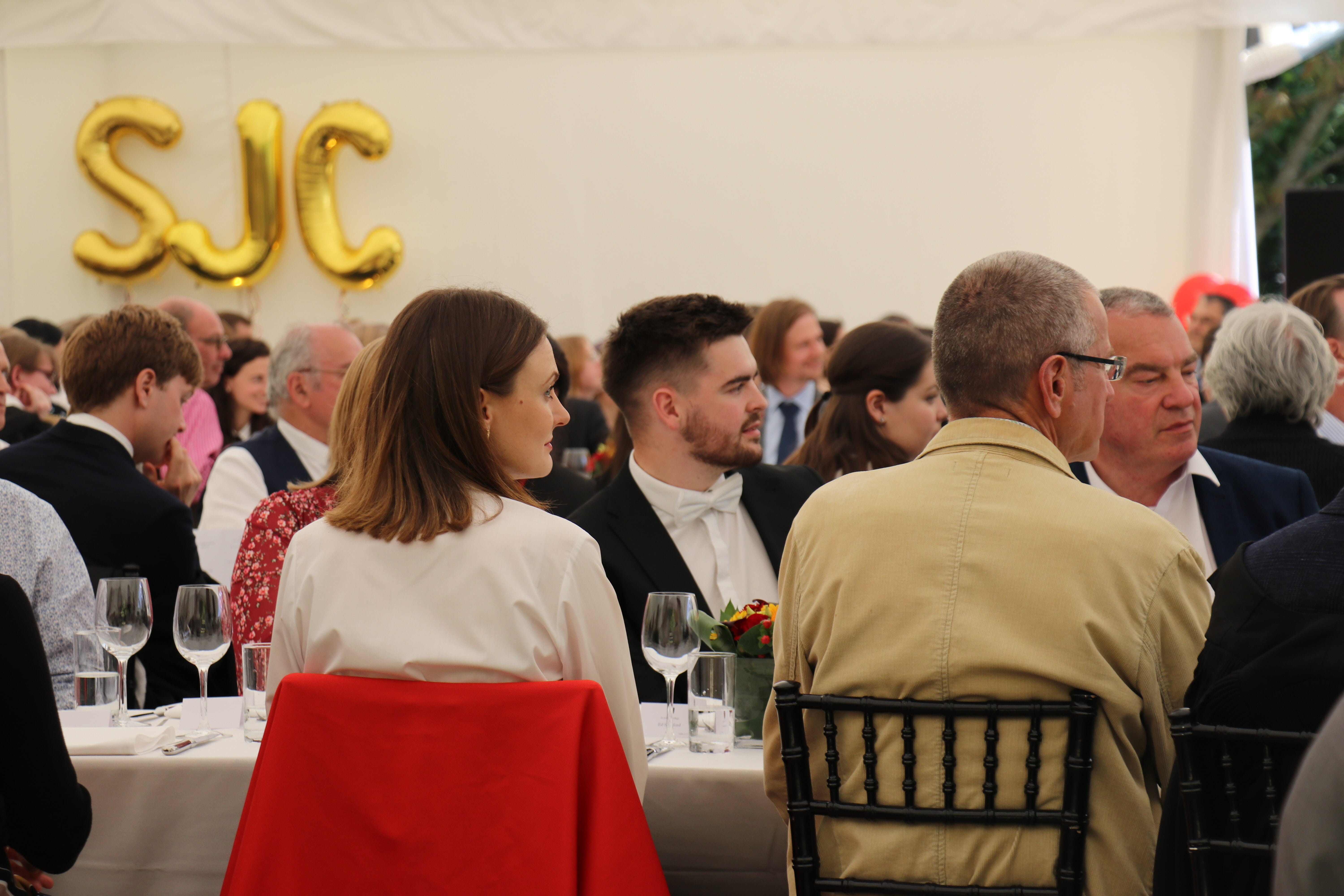 We were delighted to be able to welcome our graduands and their families back to College to celebrate their hard work and success in their degrees. This was especially well-deserved as we welcomed back our 2020 graduands, whose Degree Day had been delayed due to the effects of the pandemic.
Graduands arrived, dressed in full 'sub-fusc' (robes, hats, ribbons), and reunited with one another for a whole group photograph taken on the Front Quad. They then enjoyed drinks on the Great Lawn followed by lunch with their tutors and address by the President, Professor Maggie Snowling, on her final Degree Day as President of St John's. After the celebrations, the graduands walked to the Sheldonian for their formal graduation ceremony.
Photos from the day can be found here. Many thanks to all of the college staff in attendance for their hard work in helping to make the day such a success.
Congratulations to our newest alumni! Please stay in touch and come back to visit soon. If you'd like to get in touch with our alumni office for any reason, you can do so by emailing alumni@sjc.ox.ac.uk.