St John's celebrates Target Oxbridge
College played host to a celebration of the programme's ten-year anniversary and its significant impact across the collegiate university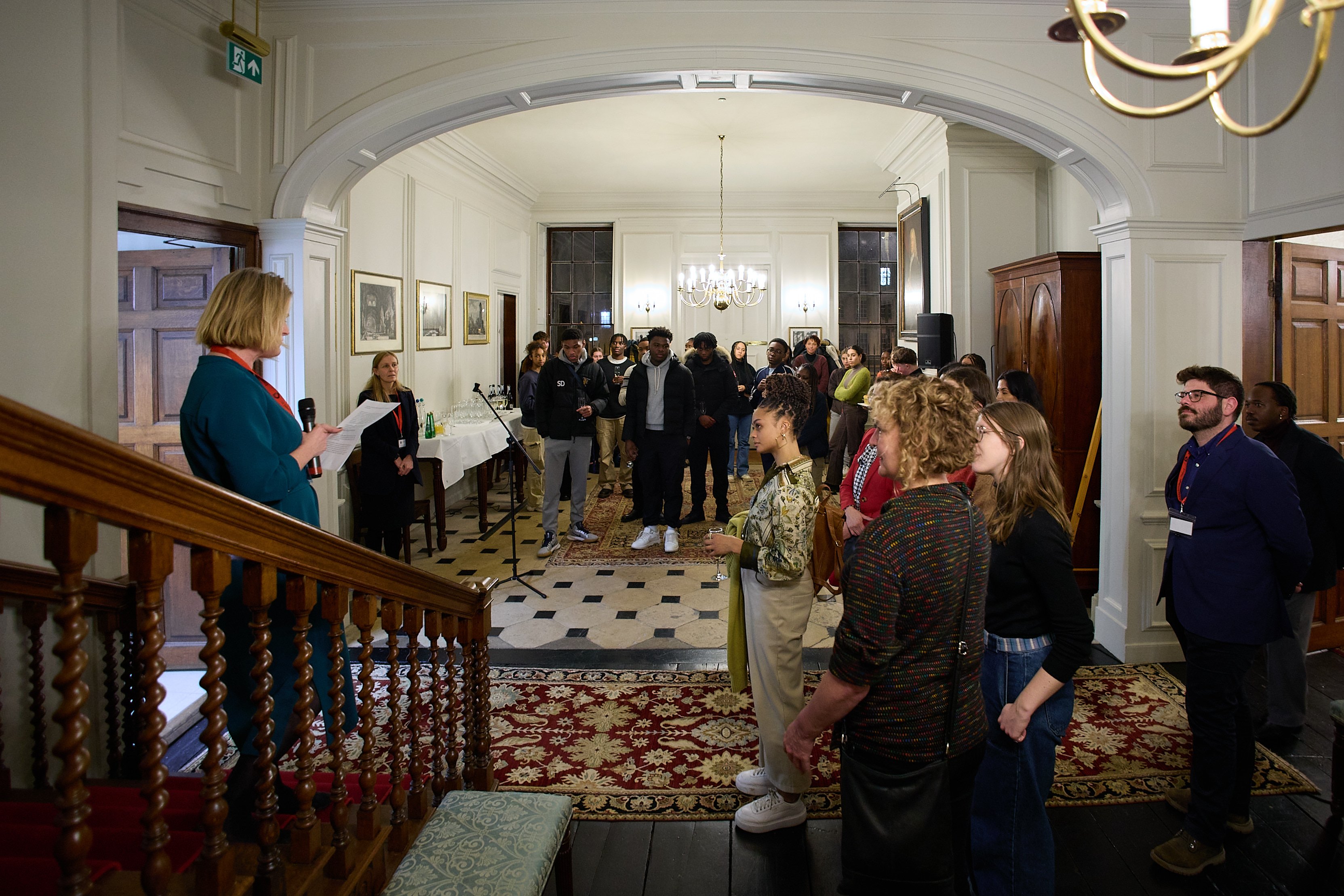 Last month, St Giles House was filled with smiles and laughter as alumni and supporters of Target Oxbridge gathered for an evening of drinks and celebrations. In just ten years, the programme has helped over 350 students to secure Oxbridge offers, through a unique combination of mentoring, academic sessions and in-person visits provided by a number of colleges across the university.
Target Oxbridge was founded in 2012 to help Black African and Caribbean students, and students of mixed race with Black African and Caribbean heritage, increase their chances of getting into Oxford and Cambridge. Over the last 10 years, the University has seen an increasing number of Black heritage students at the University. In 2021 the proportion of UK students at Oxford from Black heritage was 3.5% while the breakdown of students achieving AAA or better at A level at all UK universities in 2019 was 2.5%. Target Oxbridge has helped the university to move towards its aim of inspiring and enabling talented minds from all backgrounds.
" "Target Oxbridge is a wonderful initiative. To have had such a transformative impact on the educational outcomes of hundreds of students is remarkable. It's been a privilege to welcome some of these students to St John's as undergraduates, and to welcome prospective applicants in summer visits to Oxford. We are excited to continue to support the programme and look forward to celebrating its future success." " Dr Sandra Campbell, Fellow for Access and Admissions, St John's College
To celebrate this significant achievement, current Oxford students who progressed through the Target Oxbridge programme were invited to St John's to toast the success of the programme, and hear its vision for the future. Attendees were welcomed by Professor Kate Nation, St John's Vice-President Academic before hearing from Dr Samina Khan, Director of Oxford University Undergraduate Admissions and Outreach, and Naomi Kellman, founder of Target Oxbridge. The evening celebrated the impact the programme has already made, as well as highlighting the work there is still to do.
While the Target Oxbridge programme focusses on supporting Year 12 students, St John's and other colleges across the university are working with younger years to increase access to Oxford. As part our commitment to widening access, St John's is delighted to host events to support Target Oxbridge.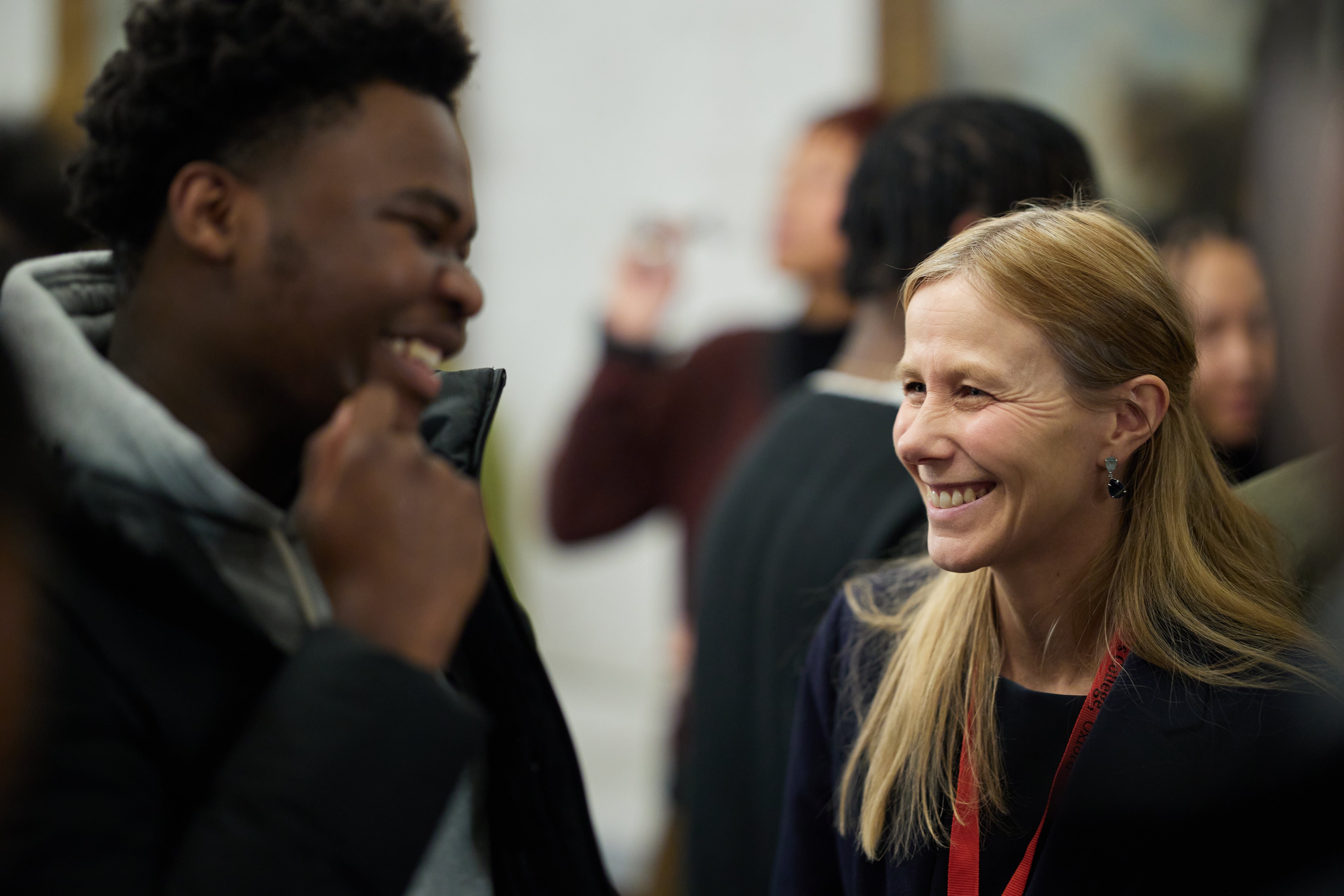 " "Target Oxbridge is a programme which I hold dear. From general support to tailored mentoring, Target Oxbridge has helped me with gaining the necessary skills required to make a strong application. It allowed me to mix with a pod of like-minded individuals from my own background and for that I am immensely grateful." " Azeez Shekoni, Target Oxbridge Alumni and current St John's Medicine Student
A very happy birthday to Target Oxbridge. Here's to the next ten years of success!
You can learn more about Target Oxbridge here.