St John's hosts first ever Experimental Psychology Hackathon
90 students spent the day solving challenging programming challenges in preparation for their Part I studies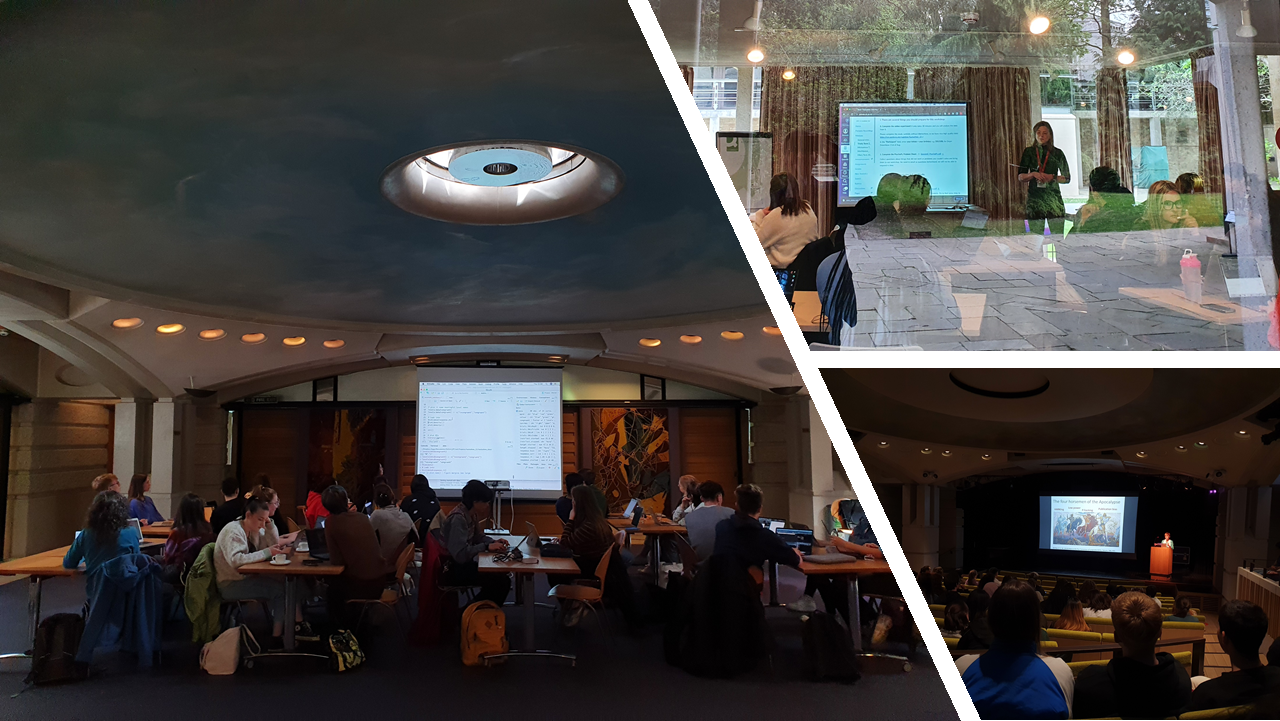 On Tuesday 28th April the Garden Quad was transformed into a hub of activity, with the entire Experimental Psychology, Philosophy and Linguistics cohort joining us for the first ever day-long subject hackathon. The event used a series of innovative challenges to help student develop foundational programming skills for creating behavioural experiments and analysing data, essential for their degree studies.
" I liked the hands on experience with problem solving, it seemed like an effective way of learning the skills " Participant
Sessions ranged from introductions to programming to hands-on workshops, alongside guest lectures by Professor Joy Gen and St John's Honorary Fellow Professor Dorothy Bishop. The students showed energy and enthusiasm even when the challenges were extremely difficult, and fostered a fantastic atmosphere of collaboration and innovation.
The hackathon was led by Dr Dejan Draschkow, Stipendiary Lecture at St John's, and Sage Boettcher, who were ably supported by the brilliant demonstrators Daniela Gresch, Irene Echeverria Aaltuna, and Verena Klar. It was supported by an award fron the Medical Sciences Division's Teaching Excellence Award scheme, and additional support was provided through the St John's College Teaching Innovation fund.
" I loved the enthusiasm and expertise of the organisers. They were exceptional. " Participant
Thank you to the attendees and organisers for making it such a fantastic day!