St John's puts best foot forward at Dancesport Cuppers
The newly-reformed team won the overall prize, as well as several prizes for individual couples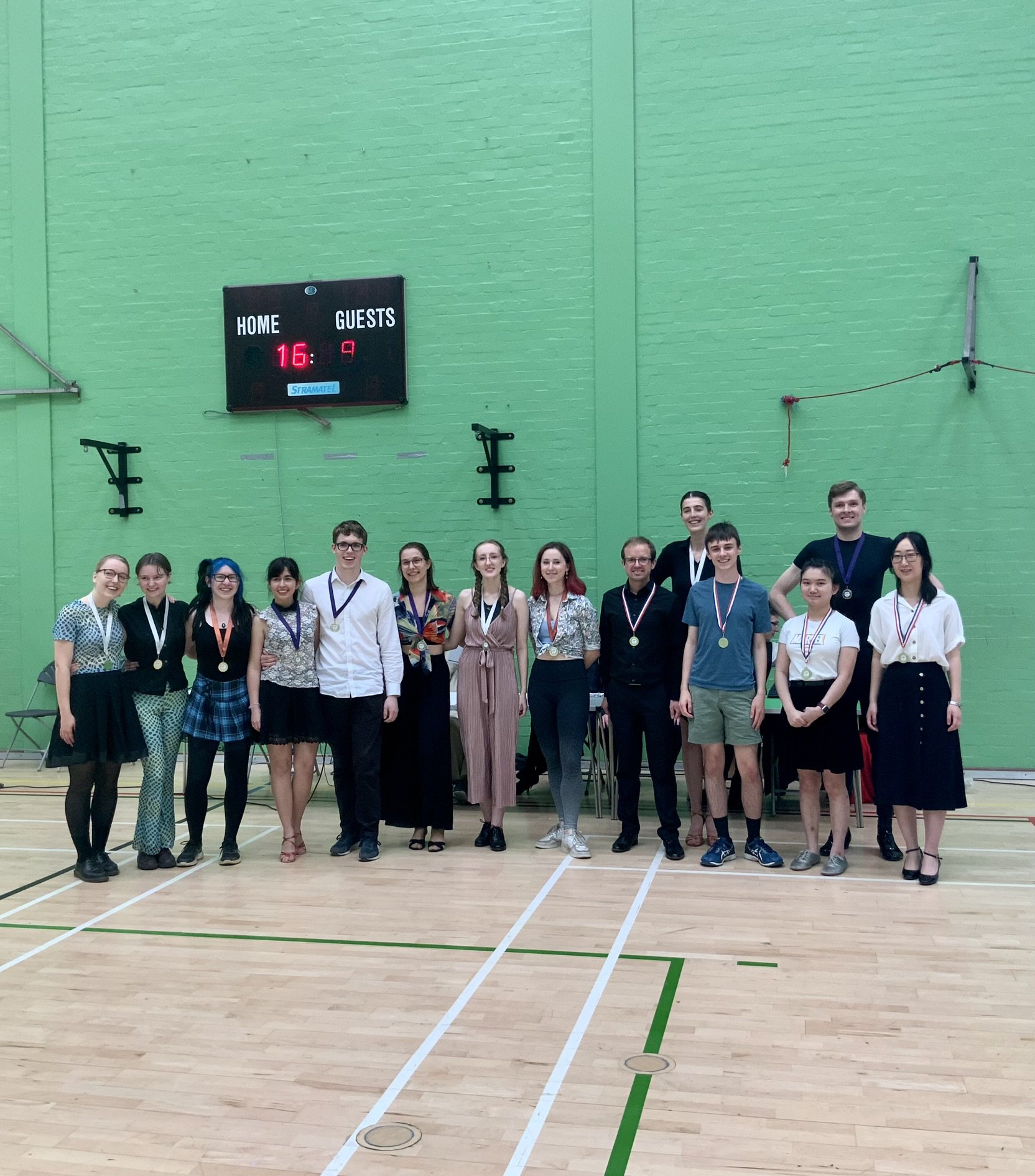 Congratulations are in order for the St John's Dancesport team which, in its first year reformed and competing post-Covid, has walked away with several prizes.
St John's entered two teams made of seven couples, most of whom were beginners, with some incredible results. The team won overall as well as winning best A team, and two couples came first in the final of their chosen dance, the Jive and Cha Cha Cha. Two couples came second, in Cha Cha Cha and Waltz, and one couple came third, in Quickstep.
Unfortunately the Acheson Shield which they were awarded as overall winners has been misplaced, but we look forward to proudly displaying it at Sports Dinner once it's reappeared.
Anna Clark, team captain, said: "'Congratulations to the St John's Dancesport team who secured a brilliant victory at Cuppers this term, showing off the moves they had learnt in our very own Sunday classes at St John's. As well as achieving incredible results, everyone brought such fun and enthusiasm to the team, so thank you all".
All team members learnt their dances at the free dance classes running at St John's for the past year. They will be returning next year with ten different kinds of dances on offer, including Samba and Tango as well as the Waltz, Jive, Quickstep and Cha Cha Cha. If you're a St John's member who fancies picking up some footwork, keep an eye out for more details in Michaelmas!