St John's students to play at Twickenham
Imogen Kilcoyne and Gus Coningham have been selected for the Oxford 2022 Rugby Varsity Squad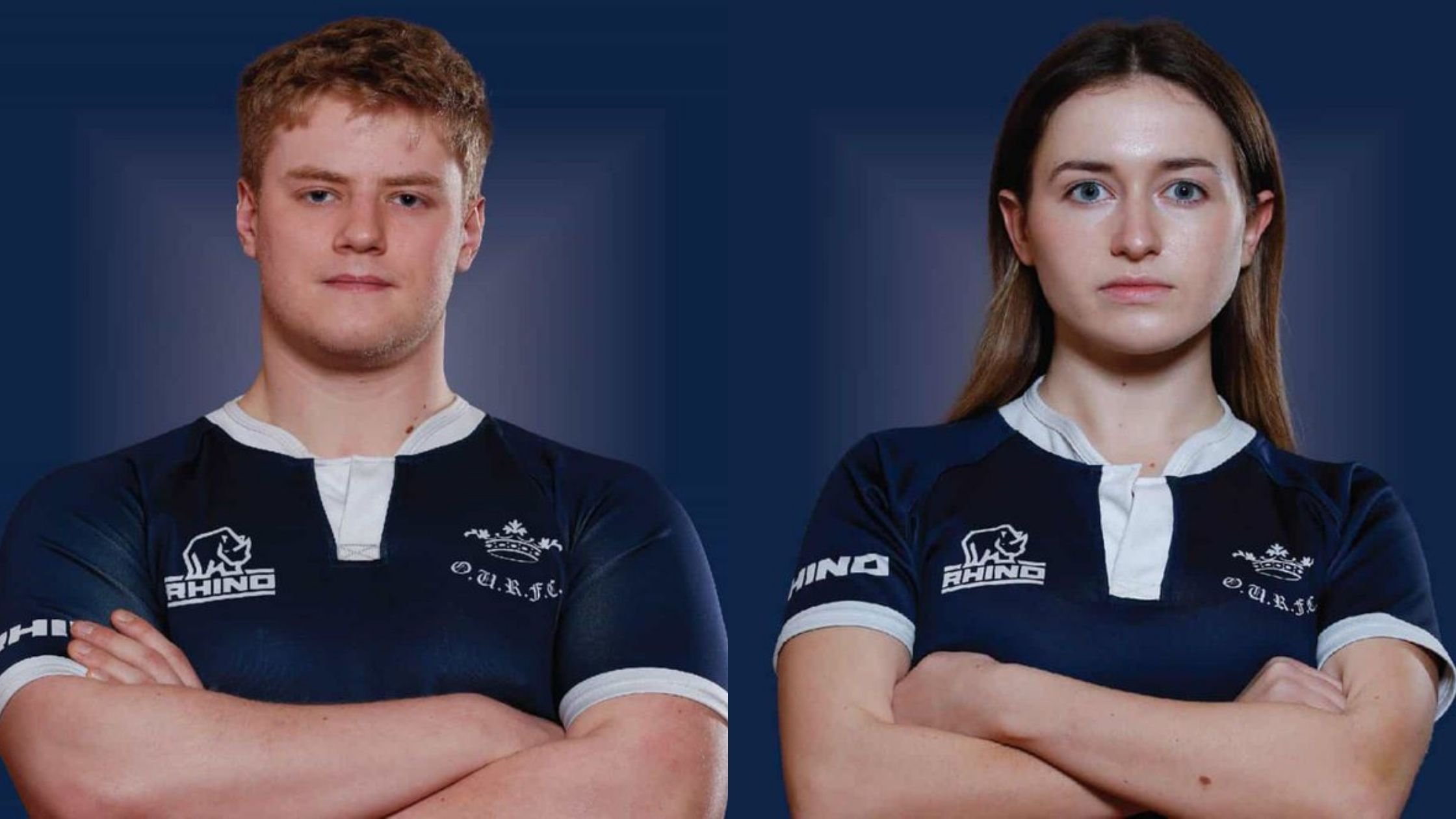 We are delighted that two St John's students, Imogen Kilcoyne and Gus Coningham, have been selected for the Oxford 2022 Rugby Varsity Squad.
The annual varsity match will be taking place on Saturday 2 April, celebrating its 150th anniversary, as well as the 8th year of the Women's team being represented at Twickenham.
We sat down to ask them both a few questions.
Why did you choose to play rugby?
Imogen: I have been a huge rugby fan my whole life and have often been accused of shouting at the television a bit too much. Once I saw the opportunity to play rugby properly at University there was no looking back.
Gus: I first started playing rugby about 8 years old after my family moved to a new area and so my Mum took me down to the local rugby club as a way to make friends and stay active. Since then, playing rugby has very much remained the same for me, I play for the camaraderie and friendships you make along the way with people from every walk of life.
How much training do you have to do to prepare for a big match like this one?
Imogen: During the season we train three times a week with 2 extra gym sessions and matches on Wednesdays. Knuckling down for the run-up to Varsity, we have trained at least once or twice a day with plenty of tactical sessions and socials thrown in between.
Gus: Rugby at Oxford is unique in that every training session you do and every game you play prior to the Varsity Match is just preparation. Since October, we have been developing our game plan and ironing out creases in our strategy, the teams we have played across Michaelmas and Hilary are experiments to that end. Nonetheless, the 2 weeks before Varsity are a big step up in intensity and legwork - we have something going on every day, whether that's travelling to train with the England u20s and play Gloucester Rugby or just do a recovery gym session at Iffley, there is a lot on our plates at the minute!
How do you feel about having been selected for the Varsity squad to play at Twickenham?
Imogen: I am absolutely elated to have been selected for the 2022 squad and cannot wait to be on the pitch with my team to secure the win.
Gus: It is an amazing feeling to be selected, especially in my final year so it feels like the climax of my time here at Oxford. After missing out on selection last year (taking part in the 2021 Varsity as Travelling Reserve), it was fantastic to make it in this year. I remember watching my first Varsity Match in 2013 and so now to be included in one is such a huge honour, especially alongside and against Internationals like Nick Civetta and Toby Flood.
How do you balance rugby with all your other commitments as a student?
Imogen: It is definitely not a walk in the park to juggle rugby with being a student, but it is doable! I think the key is to remember why you love the sport and that it is worth it for a chance to play at Twickenham.
Gus: I like to think of my work-life-rugby balance along the lines of the old adage 'give a job to a busy person'. Rugby sessions generally take place in the evening and gym can be done in our own time, and so you can tailor your days around it with lectures and classes going on at different times.
What are you most excited for on the big match day?
Imogen: I think the atmosphere with crowds that large will be incredible and I cannot wait to celebrate with my team who have come through so much together.
Gus: Beating Cambridge! Asides from that, probably the chance to play in such a prestigious and history-steeped match in front of tens of thousands of supporters, including my family and friends, and all the Dark Blues who wore the jersey before me - who I am sure will be cheering the loudest!
Congratulations from St John's!
Professor Stuart White, Fellow in Mathematics and Sports Officer at St John's, said "this is the culmination of years of training and hard work, and the Varsity Rugby matches are a massive highlight of the University sporting year. I'm delighted for Imogen and Gus."
A huge congratulations to Imogen and Gus - we'll be watching next Saturday! If you would like to cheer them on at Twickenham, tickets start from £15 and are available at www.thevarsitymatches.com.