The 2022 Mapleton-Bree prize for work in the Creative Arts
Congratulations to Erika Cristina Vega Gonzalez (DPhil Music, 2018) and Minying Huang (Dphil Medieval and Modern Languages, 2019), this year's joint winners.
The Mapleton-Bree Prize is awarded annually for a piece of creative work by any junior member of St John's. This year the high calibre of entrants was reflected by the fact that the judges awarded two winners in addition to one runner-up across a range of creative mediums.
The first of this year's winners is Erika Cristina Vega Gonzalez for her composition of the music for the CHRYSALIS: Americas project. The project, created in collaboration with conductor Hannah Schneider and the choreographer Stefanie Batten, was created in response to the pandemic, connecting internationally renowned filmmakers, choreographers, composers, and the Oxford Alternative Orchestra.
CHRYSALIS: Americas takes an allegorical approach to the theme of 'chrysalis', drawing on Aztec rituals of birth and death to explore the idea of emergence from a dark place into something grander and more complete.
The second winner is Minying Huang, with a collection of poetry. One of the poems, Georgia on My Mind, is included below.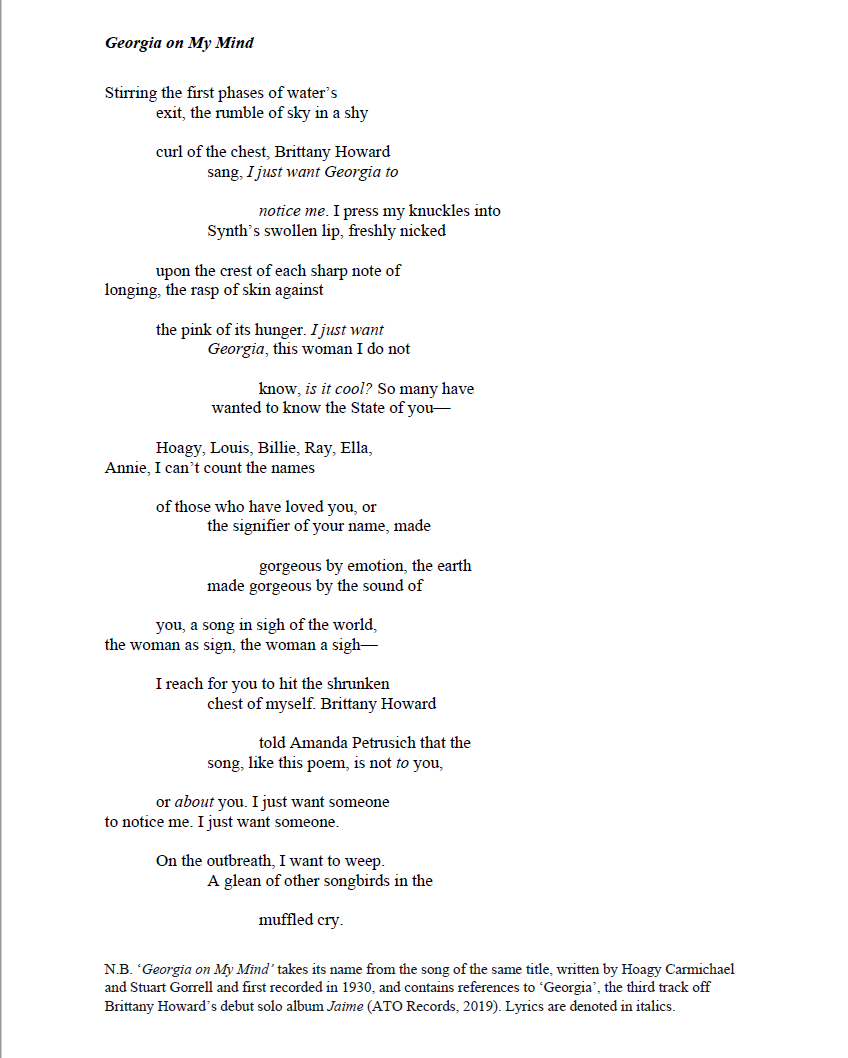 Finally, the judges also awarded a runner-up prize to Grace O'Duffy for her mini-graphic novel depicting the Norse legend of Sigurdr the Dragon-Slayer. Grace produced versions in English and Old Norse, and the English version can be viewed by clicking here.
Congratulations to all of our winners this year! We love celebrating the creativity of the St John's community, and can't wait to see what our students come up with next.