The Silver Futures Project
Two newly commissioned works form part of Silver Futures, a Hidden Objects Oxford project that aims to explore contemporary responses to the historical process of melt and reuse of silver objects within colleges.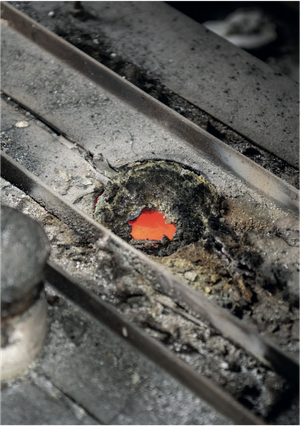 In October, we unveiled two new additions to our silver collection, Here I Am and Things Change. Though these works are new to our collection, they serve as links between our college's past, present, and future. These pieces were made with melted down silver from disused or broken items in our silver collection. For centuries, an incoming 'Gentleman commoner's' addition of silver to the college's collection has signified their addition to the intellectual community at St. Johns. Our silver collection speaks to a robust and vibrant college life.
In commissioning artists to create new works out of the melt of the old, we are continuing in a tradition of adding to a collection that has been at the heart of our college community. As Hannah Skoda, our Keeper of Silver and Vestments, states, these new pieces "represent continuity of purpose over at least five centuries, quite literally embodying a sense of renewal." They do so, Skoda notes, "whilst celebrating the growing diversity, intellectual ambition and joy of being members of the college."
" These new pieces 'represent continuity of purpose over at least five centuries, quite literally embodying a sense of renewal' " Hannah Skoda, Keeper of Silver and Vestments
Here I Am explores the process of transformation through making, the passage of time, and reflection. Artists, Maria Hanson and Chris Knight state, "Our intention was to create a contemporary and democratic object for all, that speaks of equality and diversity, that has the capacity to reflect; both physically and metaphorically, the time within which we live."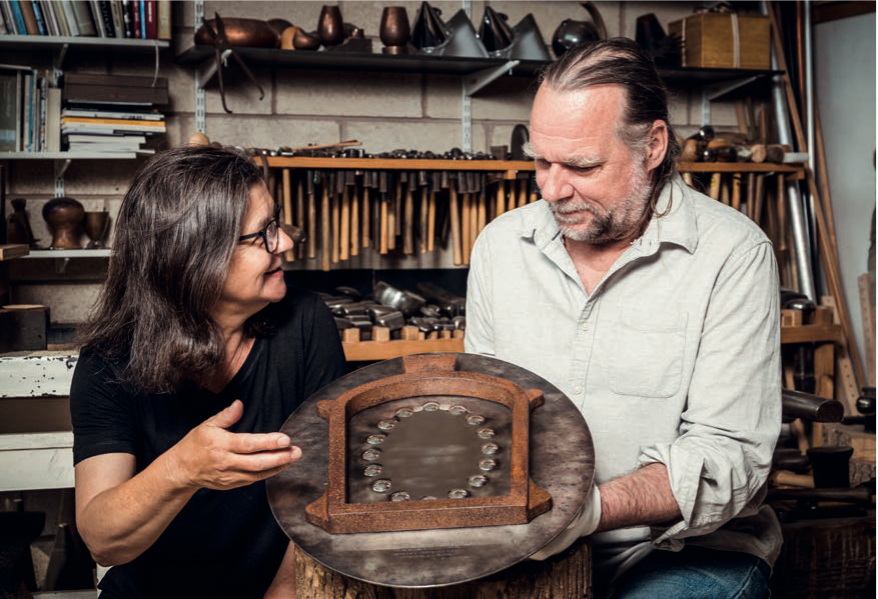 With Things Change, artist Simone ten Hompel creates a work that allows the materials to speak with their own voices. With an interactive and tactile piece, ten Hompel invites viewers to engage with metal in its various states—an un-melted silver fragment from a Victorian tray, corten steel, and an inset of silver braille. ten Hompel shares, "Things change is a transferable title: not only about states of being in metals... but being in terms of the times in which we live... the experiences we have."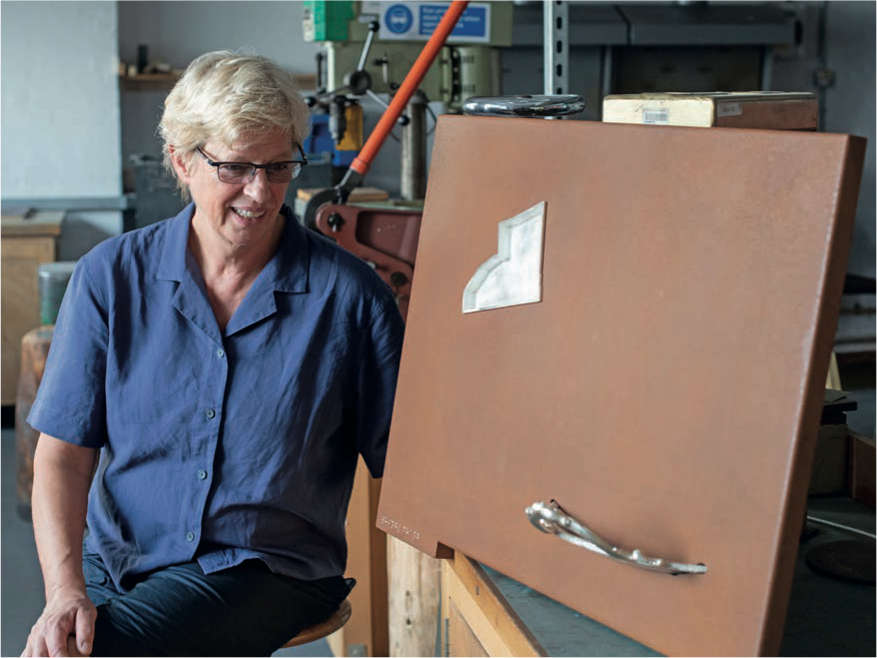 The two completed works are permanently installed on the Upper Floor of the Study Centre adjacent to the Sidonie Thompson bridge.
Silver Futures has been conceived and realised with the artists and the assistance of Independent Curator and modern silver specialist, Amanda Game, historic silver scholar at the Ashmolean Museum, Matthew Winterbottom, Hidden Arts Oxford and under the guidance of Professor Hannah Skoda and Dr. Georgy Kantor of St John's College.
Photo credit: Julia Skupny
Video credit: Matt Hulse
The melt process, captured in photography and film, was carried out by the Sheffield Assay Office with the kind assistance of the Goldsmiths' Company, London.