Year 12 and 13 Inspire Programme welcomes its biggest ever cohort
The virtual enrichment programme will begin on Tuesday 8th March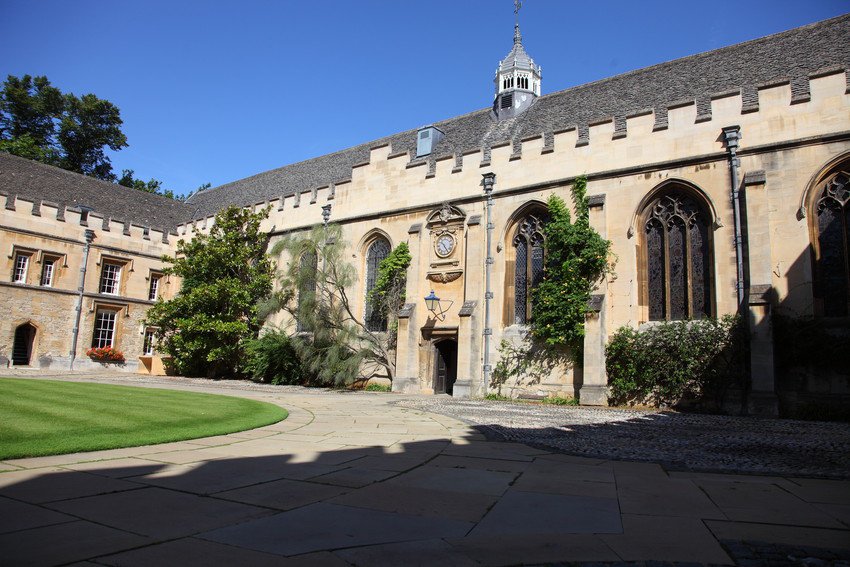 The St John's Inspire Programme for Year 12 and 13 encourages high-achieving pupils from non-selective state schools to stretch themselves academically, and supports them to make competitive applications to top universities like Oxford. This year 164 pupils from almost 40 non-selective state schools will be participating in this year's programme, making it the biggest cohort from the widest range of schools we've welcomed on to the programme.
Pupils will have access to a choice of pre-recorded academic lectures by St John's' top academics in a wide range of subjects, all centred around the theme of the 2022 programme, 'Order in our World'. The programme has been specially designed to enable participants to craft their own bespoke course, encouraging them to explore their personal interests and passions and building confidence in their academic abilities. 
" I enjoy the balance between academic education, and education on applications and personal finance as well. Most sessions have been really informative and have pushed me to think more critically about my learning and habits. " Year 12 Inspire Pupil, STEM subject
In addition to extensive academic material, the course includes interactive sessions on skills such as personal statements and how to manage your money at university. These courses are intended to help students to learn the practical skills they will need to successfully transition to university life and thrive as an undergraduate student. This year's programme will be kicking off on Tuesday 8th March with skills sessions covering 'An introduction to Oxford' and 'How to prepare a research proposal'.
The programme is not just for the pupils, however. Parents, carers and teachers are also invited to attend online webinars on the University of Oxford, the application process, and interviews to enable them to support their pupils on every step of their journey.
" I found the section on how to get into Oxford & the entrance exams particularly useful - it provided me with some information I didn't know yet and incentivised me to do some research into the exams and begin preparing myself. " Year 12 Inspire Pupil, Arts & Humanities
Although the programme itself is delivered primarily online, participants will have the opportunity to apply for competitive spaces on our in-person summer schools, study days and research days to visit St John's in person.
Inspire 12 & 13 is just one part of our hugely successful St John's Inspire Programme, and is open to pupils attending non-selective state schools in our link regions and the Oxford for South East consortium. The programme gives pupils the opportunity to explore academic subjects, gain confidence in their abilities, and develop the skills needed to submit strong applications to competitive courses and universities. To find out more about the Inspire Programme, click here.