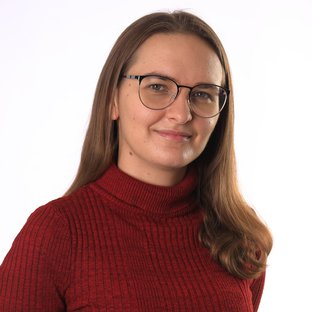 Dr Laura Flannigan
Biography
I grew up in the historical city of Lincoln, and undertook an undergraduate degree in History and a Masters in Early Modern History at the University of York. In 2017 I joined Newnham College, Cambridge, to study for a PhD, which was completed in June 2020. I moved to Oxford as a Stipendiary Lecturer in History at Christ Church for the academic year 2020-21. I joined St John's as a Junior Research Fellow in October 2021. 
Research Interests
I am a historian of politics and political culture in late-medieval and early modern England, between the fifteenth-century 'Wars of the Roses' and the Civil War of the 1640s. My PhD studied the principle and practice of royal justice in the early Tudor period through an analysis of the little-studied 'Court of Requests', a tribunal for poorer people to petition to their King about all kinds of interpersonal disputes. My work combines a detailed analysis of the inner workings of government with attention to the social dynamics driving the institutionalisation of justice-giving at the centre of power. This has the potential to alter our perception of who had a hand in shaping Tudor England – besides the monarchs and ministers with whom we are most familiar. 
More generally, I am interested in the communication of governmental ideals between ordinary people and the authorities; the projection of monarchy to the 'public'; the expansion of litigation in early modernity; and the 'power of petitioning'. My postdoctoral research will explore how people with civil complaints could 'shop for justice' through a range of formal and informal forums in early modern England.

Teaching
For undergraduates, I teach both History of the British Isles IV: 1500-1700 and European and World History III: 1400-1650 at Prelims and Final Honours levels. I have also previously offered classes in Disciplines of History and in Historiography (Tacitus and Machiavelli), and have taught the optional subject in Literature and Politics in Early Modern England. At postgraduate level, I teach classes in Theories and Methods.
Awards and Distinctions
I am an Early Career Member of the Royal Historical Society. In summer 2020, one of my research articles was awarded the Sir John Neale Prize in Early Modern History by the Institute of Historical Research and the Royal Historical Society. 
Recent Publications
'Signed, Stamped, and Sealed: Delivering Royal Justice in Early Sixteenth-Century England', Historical Research 94:264 (2021): https://doi.org/10.1093/hisres/htab006. 
'"Allowable or Not"? John Stokesley, the Court of Requests, and Royal Justice in Sixteenth-Century England', Historical Research 93:262 (2020): https://doi.org/10.1093/hisres/htaa021. 
'Litigants in the English "Court of Poor Men's Causes", or Court of Requests, 1515-1525', Law and History Review 38:2 (2020): https://doi.org/10.1017/S0738248019000440. 
'Conscience and the king's household clergy in the early Tudor Court of Requests', The Church and the Law ed. Rosamond McKitterick, Charlotte Methuen, and Andrew Spicer, Studies in Church History 56 (2020): https://doi.org/10.1017/stc.2019.12. 
'Review of "Law, Lawyers and Litigants in Early Modern England: Essays in Memory of Christopher W. Brooks (2019)",' Reviews in History (review no. 2362) DOI: 10.14296/RiH/2014/2362