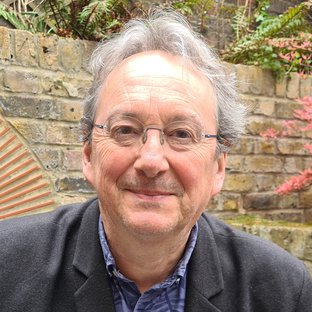 Peter Phillips
Biography
Peter Phillips came up to read Music at St John's in 1973. He has spent his career encouraging musicians to take notice of, and perform, the choral music which came out of the renaissance period, often called polyphony. To further this ambition, he founded The Tallis Scholars while an undergraduate at St John's, his first concerts funded by the College Music Society. He has always felt that he has a mission in life, rather as a priest may do, prepared to go anywhere to proselytise, in any circumstances. This has led to working with singers all over the world, from Lusaka to Moscow, Reykjavik to Taipei. Fortunately, he enjoys discovering new foods, new languages and new colleagues, and has on occasion shown exemplary broad-mindedness in the musical results he's been responsible for, happy just to see how Tallis and Byrd are received, far from the shores they knew.
The Tallis Scholars have made over sixty discs and given nearly 2500 concerts since 1973, also all over the world. With them he has shown less patience if the sound is not to his liking, having identified an ideal of choral beauty in his mind while at Oxford, and deciding to pursue it relentlessly. This quest has resulted in some mile-stones: his first recording in a series dedicated to the masses of Josquin des Prez, won the Gramophone Record of the Year title in 1987, while the ninth and last won the BBC Music Magazine Record of the Year title in 2021, 34 years later.
Peter Phillips is the owner of the Musical Times, for whom he has written articles on renaissance polyphony, especially the Eton Choirbook, Josquin and Palestrina; and in 2016 stood down from The Spectator magazine after exactly a third of a century as a regular music critic. It was his idea to start a Choral Foundation at Merton College in 2008, where he is also a Fellow.