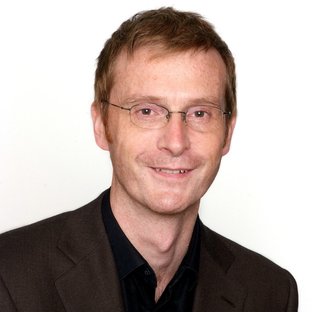 Professor Alastair Wright
Biography
I teach modern art and visual culture for both the first year course (Prelims) and papers taken in subsequent years.  At graduate level, I teach a course on the interaction between modernism and mass culture from the later 19th century to the present.  In all my teaching I encourage students to engage as closely as possible with actual works of art, regularly leading visits to collections in Oxford and beyond.  I welcome student interest in a wide range of media, from painting and sculpture to contemporary video and installation art.
Research Interests
My research focuses primarily on European modernisms.  My first book, Matisse and the Subject of Modernism, was published by Princeton University Press in 2004, and recently I curated an exhibition of Paul Gauguin's prints at the Princeton University Art Museum.  The accompanying catalogue, Gauguin's Paradise Remembered: The Noa Noa Prints, examined the role played by reproduction in Gauguin's understanding of French colonialism in Tahiti.  I have published essays in the Oxford Art Journal, Art Bulletin, Burlington Magazine, Gazette des Beaux-Arts, Artforum International, Nineteenth-Century Art Worldwide and in various edited volumes.
I am currently pursuing two new projects.  In the first I explore the question of artistic belatedness in French art of the late 19th and early 20th centuries, with a particular emphasis on the work of the Neo-Impressionists.  The second is a study of the politics of embodied spectatorship in the work of the 19th-century British painter Ford Madox Brown.
Publications
My recent publications include:
'On the Origins of Abstraction: Seurat and the Screening of History,' forthcoming in Art History.
'Fallen Vision: Gauguin in Polynesia,' in Paul Gauguin, exh. cat. (Basel: Fondation Beyeler, 2015), 167-79.
'Gauguin and the Dream of the Exotic,' in Cézanne and the Modern: Masterpieces of European Art from the Pearlman Collection, exh. cat. (Oxford: The Ashmolean Museum of Art and Archaeology/Princeton, NJ: Princeton University Art Museum, 2014), 186-97.

'Search for Paradise: The Prints of Paul Gauguin,' in The Impressionist Line from Degas to Toulouse-Lautrec: Drawings and Prints from the Clark, exh. cat. (New York: The Frick Collection, 2013), 84-99.
'Blinded by the Light,' in Matisse: In Search of True Painting, exh. cat. (New York: Metropolitan Museum of Art/Copenhagen: Ny Carlsberg Glyptothek, 2012).
'Matisse dans l'atelier: la dialectique de l'espace' and 'Le peinture schizophrène et l'intensification du regard,' in Matisse Paires/Impaires, exh. cat. (Paris: Centre Pompidou, 2012), 29-34 and 63-68.
'Art History Reviewed XII: T.J. Clark's 'Image of the People: Gustave Courbet and the 1848 Revolution', 1973,' The Burlington Magazine 153, no. 1298 (May 2011): 330-34.
'Paradise Lost: Gauguin and the Melancholy Logic of Reproduction,' in Calvin Brown and Alastair Wright, Paradise Remembered: Gauguin's Noa Noa Suite, exh. cat. (Princeton: Princeton University Art Museum, 2010), 49-99.
'Paradise Lost,' Artforum International 49, no. 1 (Sept. 2010): 174-76.
'Mourning, Painting, and the Commune: Maximilien Luce's A Paris Street in 1871,' Oxford Art Journal 32, no. 2 (2009).
'Thoughts on Difference in India and Elsewhere,' Art Bulletin 110, no. 4 (Dec. 2008): 548-54.