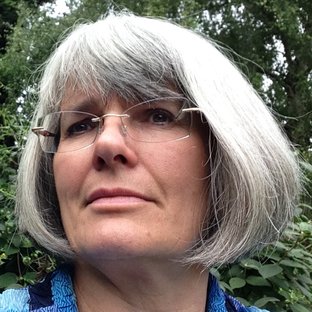 Professor Carolyne Larrington
Biography
After completing my DPhil in Old English and Old Norse at Oxford, I was a Supernumerary Fellow at St John's for five years. I then taught medieval literature in other colleges, and at De Montfort and Birkbeck Universities before returning to St John's in 1999. I became an Official Fellow in 2014 and was awarded the title of Professor of Medieval European Literature by the University of Oxford in 2016.
Research Interests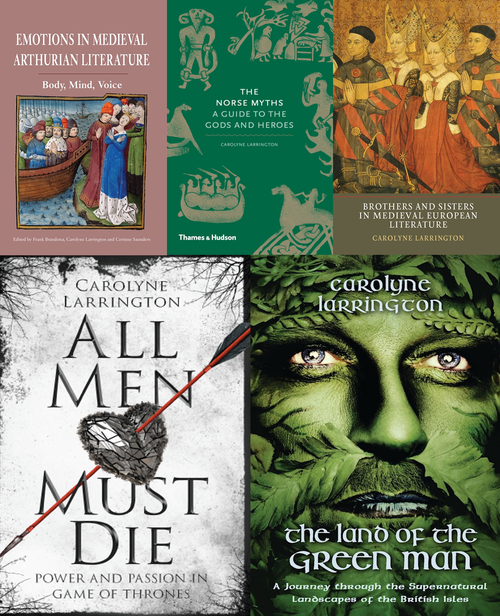 My research interests lie in medieval English literature, along with Old Norse literature, and general European medieval texts and cultural history.
I work particularly on Old Norse mythology, Arthurian literature and emotion in the medieval period. Increasingly I have been working on medievalism topics – the study of the medieval in the modern period. This has resulted in two books on 'Game of Thrones', and a book on folklore and place in the British Isles.
I am currently writing on Old Norse myth and its reception in the modern world, and am also working with Stuart Lee to develop the activities of the Oxford Fantasy Cluster in public outreach. My trade books, published by Bloomsbury and Thames and Hudson, have been translated into a number of European languages.
What inspired me?
I lost my heart to Scandinavia when I was working in Norway before I started university, and was amazed to discover that I could study Old Icelandic as part of an English degree. Since then I have visited Scandinavia and Iceland many times, and have spent long research periods there. I started watching Game of Thrones on a plane in 2012 and that fired up my interest in contemporary medievalist fantasy – a move that has led to all kinds of interesting invitations and experiences.
Selected publications
All Men Must Die: Power and Passion in Game of Thrones (London: Bloomsbury, 2021).
A Critical Companion to Old Norse Literary Genre, eds M. Bampi, C. Larrington and S. Rikhardsdottir (Woodbridge: Boydell and Brewer, 2020)
The Norse Myths: A Guide to Viking and Scandinavian Gods and Heroes (London: Thames and Hudson, 2017)
A Handbook to Eddic Poetry: Myths and Legends of Ancient Scandinavia, eds. C. Larrington, J. Quinn and B. Schorn (Cambridge: CUP, 2016).
Winter is Coming: The Medieval World of 'Game of Thrones'  (London: IB Tauris, 2015)
Awards and distinctions
I have been awarded the Order of the Falcon by the President of Iceland for my services to Icelandic literature.
I have been President of the Viking Society and a Committee Member for the British Branch of the International Arthurian Society where I serve on the Trust of the Barron Bequest.
I am editor of Studies in Old Norse Literature and the Northern Medieval World book series, and serve on the board of other book series as well as the journal, Viking and Medieval Scandinavia, which I edited for three years.
Media
My radio series, The Lore of the Land, is available here.
My podcast series, Modern Fairies and Loathly Ladies, with Fay Hield is available here.