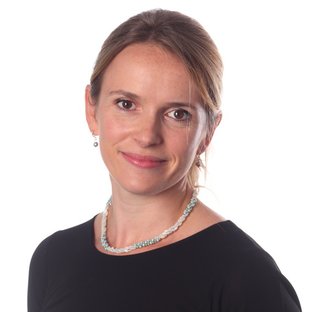 Professor Hannah Skoda
Biography
I teach late medieval history. As well as methodology papers, and the outline papers for this period, I cover more specialised areas based on close examination of primary source material. These include a special subject on Joan of Arc, a further subject on the Flanders and Italy in the Quattrocento, and optional subjects on crime and social control in later medieval England, and on cultural and political developments in early Gothic France.
I am keen to supervise graduate students researching the social and cultural history of later medieval Europe, particularly France and Germany, with histories of education, conflict, nostalgia and slavery, forming areas of special interest.
Research Interests
My first book focused on popular violence in later medieval northern France. I worked on the interconnections between different forms of violence, from tavern brawls to domestic violence to urban uprisings, and looked at legal and cultural constructions of 'deviance', and the role of emotions in provoking outbursts of brutality.
My current research, funded by a Leverhulme prize, looks at nostalgia in the later Middle Ages. The fourteenth century is often labelled as a century of catastrophe.  A fairer assessment describes profound socio-economic, cultural and political changes which had the potential to transform ways of thinking.  Many contemporaries responded in profoundly nostalgic terms, harking back to 'the good old days', whether the time of their grandparents, or a more nebulous lost golden age.  My work examines nostalgia across the social spectrum.  Recent anthropologists and philosophers highlight the counter-intuitively hopeful aspect of such an attitude.  In many ways, a cross-cultural concept, it was articulated in powerful, lyrical and often subversive ways in the fourteenth century. 
I also work on the misbehaviour of fifteenth-century students at the universities of Oxford, Paris and Heidelberg. Drawing on criminological models, my research examines the relationship between the negative stereotypes imposed upon students by a variety of commentators and observers, and the ways in which the students negotiated those stereotypes in their actual misbehaviour. The source material ranges from student poems and letters, to sermons and legal material.
Violence and conflict are obviously of great contemporary relevance, as well as essential to an understanding of the complexities of medieval society. Disentangling the relationships between what people did, what they said they did, and what other people said about these actions is extremely challenging, but can substantially deepen and nuance our understanding.
Further interests include Joan of Arc's emotional world; the history of sufficiency; and the legalism of property and ownership, particularly in the context of medieval slavery.  Late medieval slavery is the more unsettling and often un-acknowledged underside of the Renaissance: I am interested in recovering the stories and experiences of slaves.  Their humanity continues to resonate across the centuries through the surviving legal material.
To find out more about why I think history is important, see my Now and Then blog. I also write a blog for children.