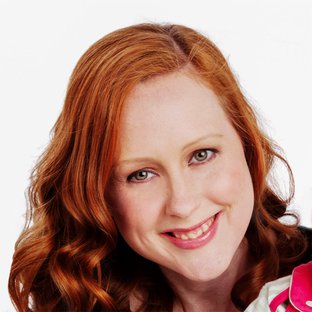 Professor Katherine Southwood
Biography
I came to Oxford in October 2013 having previously held a post at St Mary's University College, Twickenham where, with Philip Esler's leadership and with Chris Keith we set up the then 'Centre for the Social Scientific Study of the Bible' inaugurated shortly after I started my Oxford job. Prior to that I was Kennicott Fellow at the Oriental Institute, Oxford.
I was the co-editor of the Journal of Theological Studies from 2012-2014. I am currently on various editorial and review board for journals including JTS, JBL and HBT. I was Programme Unit Chair for the Social Sciences and the Interpretation of Hebrew Scripture from 2017-2021. Before that I was Programme Unit chair for SBL's 'Exile as Forced Migration' unit. As such I have organised 10 themed panels at international conferences.
I have a wide range of teaching experience and I am keen to supervise doctoral students, especially those with an interest in interdisciplinary approaches to ancient texts. I designed two papers for the faculty's reformed syllabus, these are The Narrative World of the Hebrew Bible and Biblical Interpretation: Perspectives from the Social Sciences.
Research Area
Old Testament/ Hebrew Bible
Research Interests
My major research interests are reflected in my monographs. Currently, my research is on the body and death, building on the research themes initiated within Job's Body and the Dramatised Comedy of Moralising (a monograph that uses research from within the Medical humanities to analyse the interactions between Job and his friends). This research is important to me because of the ethical and epistemological issues raised by pain and illness. Although this research took place before covid-19, many of the questions that covid raised, such as the balance between responsibility/blame and agency/power, are questions that Job and his friends are also concerned with. I have received a large grant from St John's college for this research. As part of the research for this monograph, I convened several dialogues. These included an weekly seminar on The Personification of Pain in different Religions: Engaging with Religious Texts through Medical Anthropology, Co-convened with Elisabeth Hsu (School of Anthropology and Museum Ethnography, University of Oxford). Using a Wellcome Institutional Strategic Support Public Engagement with Research Award I organised three other conferences convened specifically for dialogue between NHS Chaplains and Academics: On "meaning", "value", and training in the context of illness and caring for those who are ill; Illness and Language; Illness as a Moral Event. Likewise, I organised a conference funded through a TORCH medical humanities award: Accounts of Illness in Historical and Modern Texts: Exploring Methods in Medical Humanities Research Across Disciplines. More recently I have been considering the important role that imagination plays in research in the humanities in the Psalms and the use of the Critical Imagination book.
Marriage by Capture in Judges 21 was an attempt to understand a series of very problematic marriage systems represented in the Hebrew Bible that monetise women's virginity. In such systems, shame is a tool enabling rapists to call their targets 'wives'. Although an uncomfortable topic, I felt it was important to understand this topic from within in order to unravel the interconnected systems of oppression that allow such systems to exist. This is important because it isn't just a story in a Biblical text. I used ethnographic research to find evidence of various types of so-called marriage by capture (rape marriage) in South East Asia, the Caucasus, Western Bosnia, Kyrgyzstan, Mexico, parts of Africa, the Amazon, Sri Lanka, and in Yugoslavian folklore (Southwood 2017:71-84). Since writing the monograph, I have revised the way I engage with this material, emphasising the need to be at once critical and dethatched, but also to engage with affect and emotion. I have an article pending publication on this: Critical empathy and reading Judges 21: A self-critical corrective. In The Bible and Violence. Edited by Johanna Stiebert, Chris Greenough, Mmapula Kebaneilwe and Tinyiko Maluleke. Bloomsbury. Accepted, pending minor revisions.

My Ethnicity and the Mixed Marriage Crisis monograph addressed the question of ethnicity in the context of return migration among the post-exilic community at around the point when Yahwism turned to Judaism. Migration and identity, and questions of power relations and belonging, are key themes in the Biblical material, just as they are important topics today. I also thought about the specific role that gender plays in migration in my Women and Exile book.
My research is characterised by methodologically robust interdisciplinary engagement with primary texts. This means that when I engage heuristically with other disciplines to help me analyse texts. I make an extra effort to think carefully about, and include discussion of, how I am doing what I am doing. The social sciences are important for me because they help me to develop a language through which to understand texts from the ancient world.
I believe libraries are vitally important. I am a key contact for Libraries in the Humanities. I Chair of the Humanities Committee for Library Provision and Strategy as well as the Humanities Library Users Group for the University's Stephen A. Schwarzman Centre. I am a Bodleian Curator. I am on the Humanities Divisional Board. I am on the Library Strategic Group for the Stephen A. Schwarzman Centre. I am on various other committees including Theology's Faculty Board and St John's College's Governing Body.
I am passionate about addressing under-representation in Higher Education. To demonstrate this, as Fellow for Women at St John's College (2018-2020), I oversaw a series of events in 10/19-09/20 which marked the 40th anniversary of the admission of women to the college. This initiative was entitled '40 years of women: Aspiring towards equality and diversity at St John's College'. Similarly, at St John's College, Oxford I regularly run a study day and book competition and I often participate in UNIQ. I am keen to recruit undergraduates, from all backgrounds, and welcome applications in Theology to the college.
You can find me on Twitter at https://twitter.com/Katheri20819365.
Keynote lectures
'Job as a work of laughtears and learning: Comedy, pain, and audiences' empathy' International Jewish-Christian Bible Week, Osnabruck, July 2022.
'''But now … do not let all this hardship seem insignificant before you": Ethnic History and Nehemiah 9' Symposium on 'Ethnicity and the Bible' Lund University, September 2013.
Publications & Research Outputs
Monographs (single-authored books consisting of approximately 100,000 words)
Job's Body and the Dramatized Comedy of "Moralising". "Studies in the Biblical World" Routledge: Oxford and New York, 2021. ISBN 0 978 0367462575. https://library.oapen.org/bitstream/handle/20.500.12657/45956/9781000163452.pdf?sequence=1
Marriage by Capture in the Book of Judges: An Anthropological Approach (Society for Old Testament Studies Series, inaugural volume marking the society's centenary) Cambridge: Cambridge University Press, 2017. ISBN 978 1 107 14524 5.
Ethnicity and the Mixed Marriage Crisis in Ezra 9-10: An Anthropological Approach (Oxford Theological Monograph Series.) Oxford: Oxford University Press, 2012. ISBN 978 0 19 964434 6.
Edited volumes (books/journals made up of essays that I've edited/co-edited and initiated)
Religion in Ancient Israel: Studies in Honour of John Day. Co-edited with Stuart Weeks and Hugh Williamson. Library of Hebrew Bible/Old Testament Studies series (T&T Clark). Under contract.
Death Imagined: Ancient Perceptions of Death and Dying. Co-edited with Karolina Sekita. Liverpool University Press (Liverpool Studies in Ancient History series). Under contract.
"Psalms and the Use of the Critical Imagination: Essays in Honour of Susan Gillingham. Co-edited with Holly Morse. Contracted for the (Library of Hebrew Bible/Old Testament Studies series (T&T Clark). 2022. ISBN: 9780567696328.
Women and Exilic Identity in the Hebrew Bible. Co-edited with Martien Halverson-Taylor. (Library of Hebrew Bible/Old Testament Studies, 631). London and New York: T & T Clark, 2018. Pp. x + 179. ISBN 978 0 567668448. Paperback published 27th June 2019.
Co-edited Special volume on the topic of 'Involuntary Migration in the Ancestral Narratives' with Casey Strine (Sheffield) in Hebrew Studies 60 (2019), pp. 39-106.
Peer-reviewed articles and chapters (papers of around 6-8,000 words that I've submitted and published after review by academic peers)
'Pain and Suffering in Second Temple Judaism' In Encyclopaedia of the Bible and Its Reception. Edited by Benjamin G. Wright. In preparation.
Critical empathy and reading Judges 21: A self-critical corrective in The Bible and Violence. Edited by Johanna Stiebert, Chris Greenough, Mmapula Kebaneilwe and Tinyiko Maluleke. Bloomsbury. Accepted.
Ethnic and marginal groups in the Hebrew Bible: A case for exploring human connections and belonging in Esther' In Routledge Handbook of the Ancient Near East and the Social Sciences. Edited by Jason Silverman and Emanuel Pfoh. Routledge. Submitted. Under contract
'Sociological and Anthropological approaches to the Hebrew Bible' in The Oxford Handbook of the Hebrew Bible, Gender and Sexuality. Edited by Deborah Rooke. Submitted. Under contract
'Laughtears in Job: Comedy and Pain as Channels for Learning through Engaging the Audience's Empathy' in European Judaism. Accepted for publication for 2024.
'Trauma, brokenness, and pain in the Book of Lamentations: Empathetic attention as a hermeneutic for thinking about rehabilitation of health' in Jews and Health: History, Tradition, and Practice Ed, Catherine Hezser. Accepted. Under Contract
'The Hebrew Bible and the Social Sciences' in Understanding the Hebrew Bible: Essays by Members of the Society for Old Testament Study. Edited by John Barton. Accepted. Under Contract
'Job "opened his mouth and cursed": Job 3 as a Culturally Political Comedy' in Political Theologies in the Hebrew Bible. Edited by Mark Brett and Rachelle Gilmour. Journal of Ancient Judaism Supplement Series. Paderborn: Brill. Accepted. Under Contract
'For Moses "had indeed married a Cushite wife": Metaphors, Power, and Ethnicity in Numbers 12' in The T & T Clark Handbook of Anthropology and the Hebrew Bible. Edited by Emanuel Pfoh. Bloomsbury: T&T Clark, 2023, pp. 287-305.
With James W. Southwood (Clinical Psychologist, NHS England) 'Job as a work of laughtears and learning: Comedy, pain, and audiences' empathy' Bible and Critical Theory. 18/2 (2023), 1-16.
'The social dynamics surrounding Yahwistic women's supposed ritual deviance in Ezekiel 13:17-23'. In Journal of Interdisciplinary Biblical Studies 4.2 (2022), 28-45.
'Comical moments and comical characterisations in Tobit: the undermining of self-righteous piety, simplistic retribution, and limited Yahwism' Journal for the Study of Old Testament. May 2022, pp. 1-17.
'The resistance to mainstream assumptions about retribution in Job and Tobit as positive deviance' Avar: An Interdisciplinary Journal of Life and Society in the Ancient Near East, 1:1 (inaugural issue 1/1), 2022, 89–112.
'Performing Deference in Ahiqar: The significance of Politics of Resistance in the Narrative and Proverbs of Ahiqar' Zeitschrift für die alttestamentliche Wissenschaft. (133/1), 2021, 42-55.
'The "foreigner" and the eunuch: The politics of belonging in Isaiah 56:1-8' Biblical Interpretation (2020), 1-23.
'The "innards" in the Psalms and Job as Metaphors for Illness' in Horizons in Biblical Theology (42) 2020, 159-185.
'Metaphor, Illness, and Identity in Psalm 88 and 102'. Journal for the Study of the Old Testament (2) 2019, 228-246.
'You are all quacks; if only you would shut up' (Job 13:4b-5a): Sin and illness in the sacred and secular. Theology 121(2) 2018, 84-91.
'"This man has come into my house": Hospitality in Genesis 19; 34; and Judges 19'. Biblical Interpretation (26), 2018, 469-484.
'The Social and Cultural History of Ancient Israel' in The Hebrew Bible: A Critical Companion Ed. John Barton. Princeton: Princeton University Press, 2016, pp. 54-85. ISBN 978 0 691 15471 8.
'The impact of the second-generation returnees as a model for understanding the post-exilic context' in By the Rivers of Babylon: New Perspectives on Second Temple Judaism from Cuneiform Texts Eds. J, Stökl and C. Waerzeggers. Berlin: De Gruyter, 2015, pp. 322-335. ISBN 978 3 11 041700 5.
'Will Naomi's Nation be Ruth's Nation?: Ethnic Translation as a Metaphor for Ruth's Assimilation within Judah' in Humanities 3 Special Issue 'Translation as the Foundation for Humanistic Investigations' 2014, pp. 102-131.
'''But now … do not let all this hardship seem insignificant before you": Ethnic History and Nehemiah 9' Svensk Exegetisk Årsbok Special Issue on 'Ethnicity' 2014, pp. 1-23.
Foreword to a republication of Smith-Christopher, D., The Religion of the Landless: The Social Context of the Babylonian Exile. Wipf and Stock, 2014. ISBN 9781608994786, xiii-xiv
'Ethnicity' in The Encyclopedia of the Bible and its Reception Ed. Leong Seow. Berlin: de Gruyter, 2014.
'Ethnicity and Ethnography' in The Oxford Encyclopedia of Bible and Ethics. Ed. Robert L. Brawey. Oxford: Oxford University Press, 2014. ISBN 9780199829910
'"And they could not understand Jewish Speech": Ethnicity, Language, and Nehemiah's intermarriage crisis' Journal of Theological Studies 62 Part 1, April 2011, pp. 1-19.
'Die "Heilige Nachkommenschaft" und die "fremden Frauen": "Mischehen" als inner-jüdische Angelegenheit?' in Zwischen Integration und Ausgrenzung: Migration, religiöse Identität(en) und Bildung – theologisch refleckiert. Eds J. Rahner, and M. Schambeck. (Bamberger Theologisches Forum, 13.) Berlin: LIT Verlag, 2011. Pp. 61-82. ISBN 978 3 643 11051 0.
'An Ethnic affair?: Ezra's Intermarriage Crisis Against a Context of Self-Ascription and Ascription of Others' in Mixed Marriages. Intermarriage and Group Identity in the Second Temple Period. Ed. C. Frevel. (Library of Hebrew Bible / Old Testament.) London and New York: T&T Clark, 2011. Pp. 46-59. ISBN 978 0 567 31050 7.
'The Holy Seed: The Ethnic Significance of Endogamous Boundaries and their Transgression in Ezra 9-10' in Lipschits, O., and Oeming, M., (Eds), The Judeans in the Achaemenid Age: Negotiating Identity in an International Context, Winona Lake: Eisenbrauns 2011, pp 189-224. ISBN 978 1 57506 197 9.
Commentary
'Ezra-Nehemiah' in The Fortress Commentary on the Old Testament Eds Gale A. Yee, Hugh R. Page, and Matthew J. Coomber. Minneapolis: Fortress Press, 2014. ISBN 9780800699161
Media
God Talk. Seven talks published on YouTube organised by the Journal of the Oxford Graduate Theological Society.