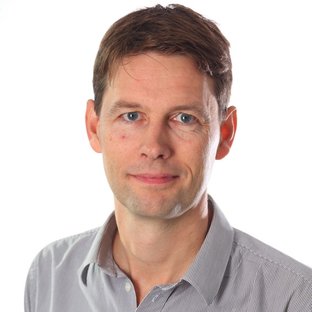 Professor Nikolaj Lübecker
Biography
I was born in Copenhagen where I lived until I was 18. I spent my student years between Copenhagen (MA) and Paris (MA and PhD), before holding postdoctoral positions at the universities of Copenhagen and Århus. My first lectureship was at the University of Aberdeen; I came to Oxford and St John's College in 2010.
Teaching
I teach a range of different courses about modern (post-1800) French literature, film and continental philosophy. I like lecturing, and I particularly enjoy the more interactive teaching formats such as seminars and tutorials. I also enjoy reading theories about education, and I am especially interested in debates about the importance of teaching art and culture. The French philosopher Jacques Rancière suggests that the most important thing a student can learn is: I have a wonderful brain, which I can use to learn a wide range of topics that I am passionate about. With my colleagues in modern languages, I try hard to create an environment in which students will feel confident and stimulated to work hard on pursuing their intellectual passions.
Research Interests
My research interests lie in the fields of modern French and comparative literature, film studies and intellectual history. I am interested in how literature, film and other arts may help us to understand what it means to be human in the twenty-first century. At present, I am particularly interested in texts and films that can inspire us to think about the impact of recent technological and ecological developments in our societies. These books and films may be contemporary or not, fiction or nonfiction, avant-garde or popular culture.
What inspired me?
I discovered a passion for literature, when I spent a gap year in Paris after secondary school. I read novels such as 'L'Étranger' (by Camus), 'Crime and Punishment' (Dostoyevsky), 'The Trial' (Kafka), and 'Le Rouge et le noir' (Stendhal) and decided to study comparative literature. I loved being in Paris, and returned as soon as I could, first on an Erasmus exchange and later to complete a Masters and a PhD. At the time, my university was located in the 5th arrondissement (it has since moved to the 13th arrondissement), and I would divide my time between lectures and the many movie theatres in the area. There I would watch whatever was playing: European new wave, American film noir, avant-garde and experimental films, screwball comedies, and horror. I love the experience of sitting in a movie theatre without knowing what to expect.
Selected publications
Lübecker, N., Twenty-First-Century Symbolism: Verlaine, Baudelaire, Mallarmé (Liverpool: Liverpool University Press, forthcoming 2022)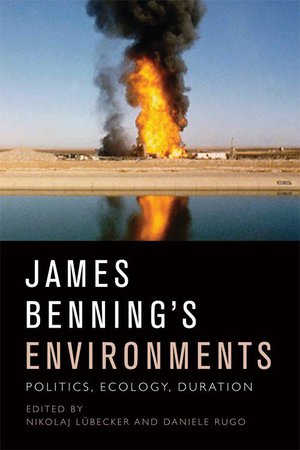 Lübecker, N. and Rugo, D. (eds.), James Benning's Environments: Politics, Ecology, Duration, (Edinburgh: Edinburgh University Press, 2018)

Lübecker, N., The Feel-Bad Film (Edinburgh: Edinburgh University Press, 2015); (about Lars von Trier, Michael Haneke, Claire Denis, Lucille Hadzihalilovic, Bruno Dumont, Harmony Korine, and others)
Lübecker, N., 'The Politics of Images', Paragraph, 36.3. (2013); (about Georges Didi-Huberman, Judith Butler, Jacques Rancière)
Lübecker, N., Community, Myth and Recognition in 20th-Century French Literature and Thought, (London: Continuum, 2009); (about André Breton, Georges Bataille, Jean-Paul Sartre and Roland Barthes)