Library and Study Centre – RIBA South Building of the Year 2021
At the heart of St John's, both physically and intellectually, the Library and Study Centre has been designed as an inspiring space for students and scholars now and for centuries to come – a place to think, read, reflect and write, and to enjoy.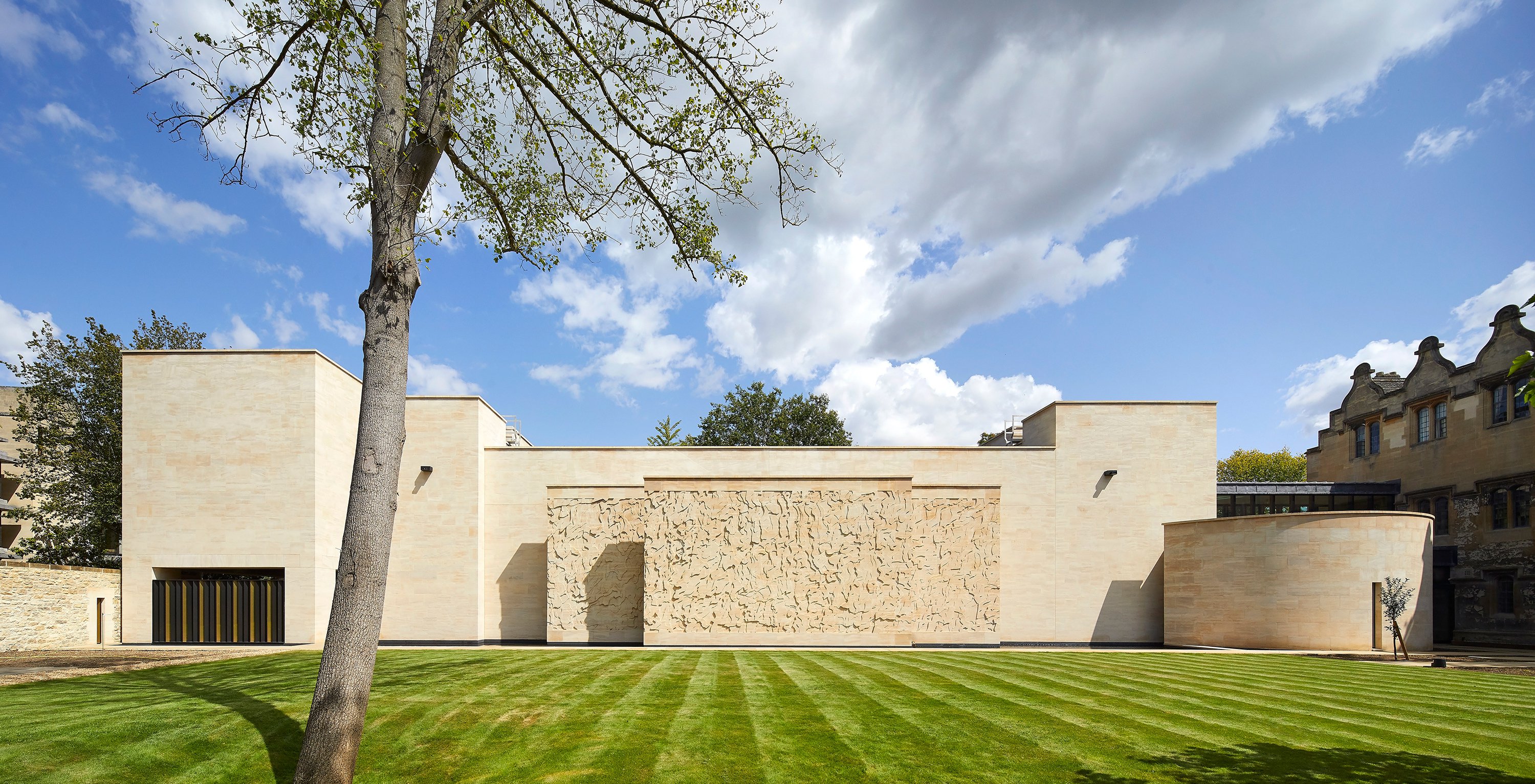 The College is therefore delighted that the building, opened in October 2019, has received a special award as RIBA South Building of the Year 2021.
Wright and Wright Architects were commissioned in 2015 to remodel and extend the College's library which is housed in Canterbury Quadrangle, one of the UK's most significant Baroque settings. Set within the President's garden and bordering the College's historic gardens, the Library and Study Centre is linked to the 16th-century Old Library and 17th-century Laudian Library.
RIBA commends the new building for its robust sustainable design and the commissioning of artisans for elements such as the stone artwork by Susanna Heron and joinery, also noting the way in which the building links old and new parts of the College, with the creation of new routes providing communal meeting points. RIBA also highlights the student focus of the Library and Study Centre, with different types of reading/research spaces to cater for personal preferences and study methods.
The RIBA South Award winners will be considered for a highly-coveted RIBA National Award in recognition of their architectural excellence, which will be announced on Thursday 9 September. The shortlist for the RIBA Stirling Prize for the best building of the year will also be drawn from the RIBA National Award-winning projects later in the year.
Find out more about the Library and Study Centre: