Modern Languages Study Day welcomes 33 pupils to St John's
On Wednesday 9th March we were delighted to restart our in-person Study Days by welcoming pupils from non-selective state schools across the UK to College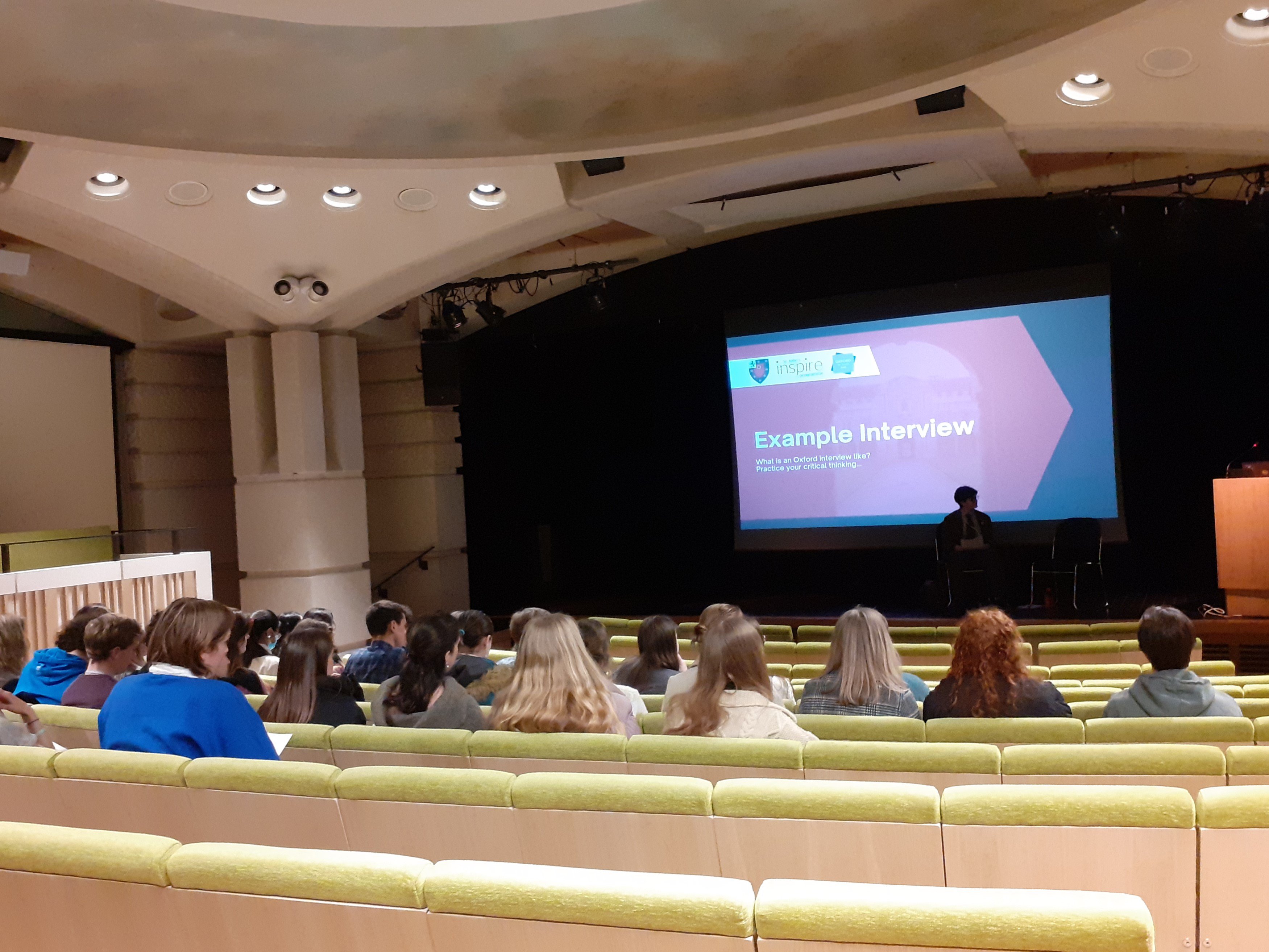 Our Study Days offer high-achieving Year 12 pupils at non-selective state schools an opportunity to experience higher level study in their chosen subject. Participants at our study days attend talks and workshops led by tutors, find out more about the course at Oxford and what tutors are looking for, and meet current St John's students. You can find out more about Study Days here.
The day began with an insightful talk by the Modern Languages Schools Liaison Officer on the Modern Languages course at Oxford and the application process. After this, pupils were able to choose from a range of academic taster sessions, depending on their language combination and academic interests. German literature was taught throughout the day with talks given by Professor Barry Murnane and Dr Reinier van Straten, while Ms Minying Huang focused on Spanish literature. Pupils studying French were treated to sessions on French language with Ms Marie Elven, as well as a session on French literature with Dr Alice Rouillère. There was even an opportunity for French and Spanish pupils to try a Beginner's German session with Ms Annika Münster to get a feel for studying a language ab initio.
After lunch in Hall, pupils were given a tour of the College with current students, before getting to watch an example interview session with a St John's tutor and student. The day gave pupils ample opportunity to chat to current students and get to know more about their experience at St John's, both informally at lunch and at a Q&A panel with students and tutors in the afternoon. To finish the day, pupils were able to ask students any final questions over refreshments.
We received some wonderful feedback from the participants, including:
"I really enjoyed it! Thank you so much for hosting it!"
"Extremely well organised schedule with a great variety of activities to take part in."
"Everything worked really well all the sessions were engaging and the staff and students [were] kind and helpful."
"Really well organised and a lovely experience!"
"I think we got to do/experience every possible thing that could've been useful, it was great."
For those unable to come to the in-person Study Day, tutors also produced a DIY Virtual Study Day, including introductions from tutors and students, academic taster sessions, and an opportunity to chat to current students virtually using our TAP platform. You can find details of the virtual study day by clicking here.
Many thanks to everyone involved in making the Modern Languages Study Day such an informative and enjoyable event!