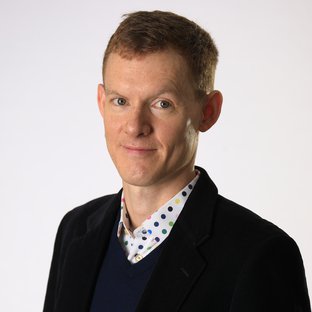 Professor Ben McFarlane
Biography
I was an undergraduate and graduate law student at Oxford, and then taught in Oxford for thirteen years before joining UCL as a Professor of Law in 2012. I took up my post as Professor of English Law, a statutory Chair which is attached to St John's, in October 2019.
What inspired me to pursue this subject?
Law is a great subject as you can use different skills developed when studying, for example, maths, literature, and languages. I clearly remember the moment when I was inspired to study English law in greater depth:  I was in the Bodleian Law Library and came across a diagram on p 42 of Introduction to the Law of Restitution, which neatly divided different areas of law into a table. I am still intrigued by the question of whether the diversity of law can be captured and classified.
Research Interests
The common law (the mass of reasoned judicial decisions made over the centuries) is one of England's most successful exports, but also one of its best kept secrets. The law affects everyone, but very few of us realise that huge and important parts of our law are not set out in any statute or authoritative code, but rather consist of principles derived from synthesising hundreds of years of judgments. My work tries to uncover some of those foundational principles, and looks at the rights that we have, as private individuals, against each other. I am particularly interested in the ideas of property and of equity, and whether those concepts help us to understand the law.
Teaching
I give undergraduate lectures in private law subjects, chiefly Land and Trusts, and also teach on postgraduate courses, such as the Advanced Property and Trusts module. I am happy to supervise DPhil students working on areas in property and/or trusts and equity.
Awards and distinctions
I am a Senior Fellow of the Melbourne Law School, and a Visiting Professor at Paris II (Panthéon-Assas). I am an Academic Member of the Chancery Bar Association and of the Property Bar Association.
Recent publications
Modern Studies in Property Law: vol 10 (Hart, 2019) – joint editor
Land Law: Text, Cases, and Materials (OUP, 4th edn, 2018) – co-author
Land Law: Core Text (OUP, 2017 – 2nd edn due 2020) – co-author
The Law of Proprietary Estoppel (OUP, 2014 – 2nd edition due 2020)
Hayton and Mitchell: Text, Cases and Materials on the Law of Trusts and Equitable Remedies (Sweet and Maxwell, 15th edn, 2015) – co-author