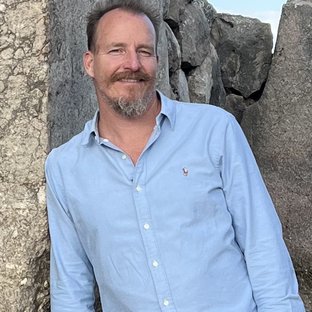 Dr Christoph Bachhuber
Biography
Before joining St. John's in 2017 I taught at Keble, the Freie Universität Berlin, and Brown University, and was a postdoctoral research fellow at the British Institute at Ankara.
Research Interests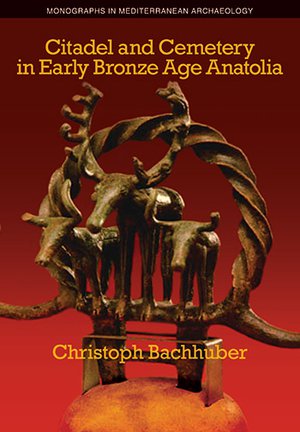 My research focuses on the archaeology of the Middle East and Mediterranean regions, with specific interests in social, cognitive, and landscape approaches to the material culture of the earliest cities and states (Bronze and Iron Ages). I also examine contemporary issues of archaeological heritage with a specific interest in the ways digital visualisation technologies mediate relationships between different stakeholders in archaeological landscapes (e.g. between local, national and global stakeholders). Aspects of my interests in early cities and states are being explored in a regional survey project that I co-direct in central Turkey (the Konya Regional Survey Project, KRASP, see link below), and in a book that I am currently writing provisionally titled 'A Prehistory of Hittite'. My research on the relationship between digitisation and archaeological heritage is being developed with an anthropologist colleague in a project titled 'Digital Landscapes and the Visual Assemblage of Archaeological Heritage'.
Teaching
In Oxford I teach for several undergraduate degrees including Archaeology and Anthropology, Classical Archaeology and Ancient History, Classics, and Egyptology and Ancient Near Eastern Studies. At St. John's I teach most of the core archaeology papers for the Archaeology and Anthropology degree, including for Introduction to World Archaeology, the Nature of Archaeological and Anthropological Enquiry, Landscape and Ecology, and Urbanism and Society. I enjoy very much drawing on my personal experiences as a field archaeologist and researcher in the discussion-based teaching that defines the Oxford tutorial system.
Awards and Distinctions
I chair the British Association of Near Eastern Archaeology (BANEA) which is represented by 15 member organisations (universities, museums, British International Research Institutes), dedicated to promoting the study of the archaeology, ancient languages and ancient histories of the Middle East, eastern Mediterranean and North African regions (see link below).
I also administer the Ancient World Research Cluster (AWRC) which is made up of members of Wolfson College, University Oxford, who all share a commitment to exploring, understanding, and explaining humanity's ancient past. We support our members by providing research grants and other prizes, and by organising numerous events throughout the year (see links below)
Selected Publications
Bachhuber, C. 2022. 'In Search of a Luwian Land' In I. Hajnal et al. (eds) The Political Geography of Western Anatolia in the Late Bronze Age, 353-376. Budapest: Archaeolingua https://www.academia.edu/67862228/In_Search_of_a_Luwian_Land
Bachhuber, C. 2021. 'Deliberating Destruction to Archaeological Landscapes in the Konya Plain, Turkey,' in C. Ciccopiedi, P. Del Vesco and C. Grecco (eds) Statues Also Die. Destruction and Preservation in Ancient and Modern Times, 102–23. Torino: Museo Egizio.
https://www.academia.edu/49167331/Deliberating_destruction_to_archaeological_landscapes_in_the_Konya_Plain_Turkey
2020 (co-authored with M. Massa, F. Şahın and H. Erpehlivan), 'A Landscape-Oriented Approach to Urbanisation and Early State Formation in the Konya and Karaman Plains, Turkey'. Anatolian Studies 70: 45–75.
https://www.cambridge.org/core/journals/anatolian-studies/article/landscapeoriented-approach-to-urbanisation-and-early-state-formation-on-the-konya-and-karaman-plains-turkey/B31B7A990A506FA972F2E55525B10E7E
2020 (co-authored with J. Osborne, M. Massa, F. Şahın and H. Erpehlivan),, 'The City of King Hartapu: Results of the Türkmen-karahöyük Intensive Survey Project'. Anatolian Studies 70: 1–27.
https://www.cambridge.org/core/journals/anatolian-studies/article/city-of-hartapu-results-of-the-turkmenkarahoyuk-intensive-survey-project/B136B9F3C460ACFF25660B2B5E4C6E11