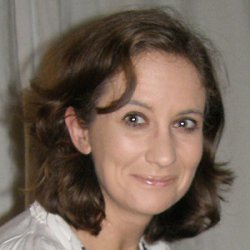 Dr Jennifer Johnson
Biography
Since my D.Phil, I have been a Visiting Lecturer in the History of Art Department and college tutor at Christ Church, a Visiting Tutor in Modern Art and Theory at the Ruskin School of Art, and a lecturer in English Literature and Literary Theory at Brasenose.
Research Interests
My research concerns the construction of meaning in late nineteenth- and early twentieth-century painting, with particular interests in the notion of materiality; materiality and theatricality; reconsidering the concept of narrative in visual art; and painting as critical, philosophic and theological investigation.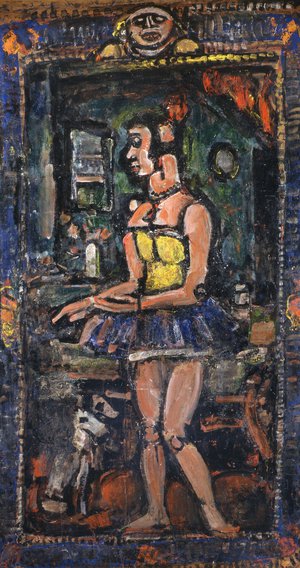 I have just finished a book on the painter Georges Rouault (1871-1958), which will be published as Georges Rouault and Material Imagining by Bloomsbury Academic in Spring 2019. Rouault's work explodes the genre of painting – not least through his experiments with print making, ceramics and a host of mixed media works. Rouault also draws upon the residue of Gustave Moreau's symbolism, the extremities of Fauvism, the writings of J.-K. Huysmans and Léon Bloy, and the radical theatrical experiments of Alfred Jarry. The book repositions Rouault amidst twentieth century modernism, arguing that in his work the process of 'making' is revealed as both a search for understanding and a response to the problematic world of the twentieth century.
My next major project revolves around British and French abstraction, particularly in relation to landscape in the 1930s, and in the 1950s and 60s. Beginning with a study of the work and writings of Prunella Clough I am interested in the ways in which the genre of landscape painting, including notions of the picturesque and topology, as well as changing ideas about the status of the 'object', inform this work, and what kind of experience – of the painted or constructed landscape, or of the world outside the work – is at stake. In pursuing the contexts of landscape painting for this project I have spent time in 2018 working at the Lewis Walpole Library at Yale.
Georges Rouault, 'Danseuse', (1943), oil on paper mounted on canvas, 85 x 46 inches. Photograph by Jean-Louis Losi. Fondation Georges Rouault, Paris.

Theoretically, I am also particularly interested in phenomenology and object-oriented theories. I have a background in English Literature, and am also interested in developing and applying aspects of literary theory – especially narrative theories – to the close-reading of works of art.
Teaching
I have given lectures, and taught classes and tutorials for the following core undergraduate and graduate courses: Approaches to Art History/Theory and Methods for Art History (History of Art department, Oxford, 2015-17); The Experience of Modernity: Visual Culture 1880-1925 (History of Art department, Oxford, 2014-17); and Modernism and Materiality, in conjunction with Prof Brandon Taylor (Ruskin School of Art, Oxford, 2014-15). I have also been a guest lecturer for 'Approaches to Feminist Research: Visual Methodologies' for the MSt in Women's Studies (in conjunction with Dr Jane Garnett, 2014-17).
As a lecturer in English literature at Brasenose College, Oxford in 2014-17 I taught four papers: Paper 1: Literary Theory; Paper 3: English Literature 1760-1830; Paper 4: English Literature 1830-1910; and Paper 5: English Literature 1910- Present .
In both History of Art and English Literature I have supervised a number of undergraduate and graduate theses on French and British modernism in art, modernist literature, gender, abstraction, psychoanalysis, post-structuralism and surrealism.
Selected talks and conference papers
Chair and convenor of 'British Abstraction after the Second World War', at College Art Association (CAA): Annual Conference, Los Angeles, February 2018.
Yale Center for British Art, Gallery Talk, December 2017: 'Ben Nicholson and the Enigma of Vision'
'Moreau, Jarry, Rouault: Theatricality and Materiality', presented at Nineteenth-Century French Studies, Virginia, November 2017.
'The Limitations of Matter: Modernism and the Practical Intellect', presented at College Art Association (CAA): Annual Conference, New York, February 2017.
'Anticipating Merleau-Ponty: Phenomenological Perception in Jacques Maritain's Philosophy of Art' presented at the Phenomenology Network, TORCH, Oxford, May 2015.
'The Modernist Landscape in Paint and the Will to Power', Literature and Visual Culture Seminar, English Faculty, Oxford, March 2016.
'"Coal-daubed nightmares": Georges Rouault's Critical Interrogation of Modernist Painting', presented at College Art Association (CAA): Annual Conference, Chicago, February 2014