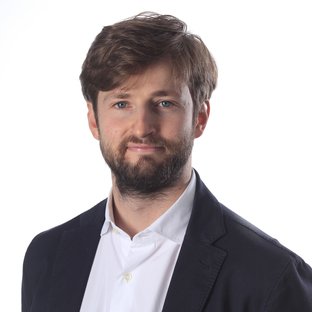 Dr Marco Cappelletti
Biography
I hold an LL.M. from the Harvard Law School (2014), where I was a Fulbright Scholar and received the Dean's Scholar Prize for academic excellence, an M.Jur. from the University of Oxford (2012), and a five-year law degree from the University of Perugia, Italy (2010). I am currently in the final stages of my DPhil at Oxford.

I teach Tort law and Roman Law.

Research Interests
My research interests lie in private law, particularly tort law, and comparative law. My research explores the reasoning of different 'legal actors' (legislators, courts, and academics) in a variety of legal systems in relation to specific aspects and areas of private law.
Recent publications
M. Cappelletti, 'Comparative Reflections on Punishment in Tort Law' in Jean-Sébastien Borghetti and Simon Whittaker (eds), French Civil Liability in Comparative Perspective (Hart Publishing 2019) 329 (forthcoming)
M. Cappelletti, 'Sui limiti alla risarcibilità iure hereditatis del danno biologico e morale in caso di morte del prossimo congiunto' (2016) 2 Danno e Responsabilità 194
M. Cappelletti, 'Punitive Damages and the Public/Private Distinction: A Comparison between the United States and Italy' (2015) 32 Ariz J Int'l & Comp L 799
M. Cappelletti, 'Rapporto tra Sentenze Penali e Giudizio Civile Risarcitorio' (2015) 6 Danno e Responsabilità 587
M. Cappelletti, 'La tutela dell'affidamento e il dovere di coerenza nel diritto comparato' (2011) 2 Rivista Critica del Diritto Privato 313