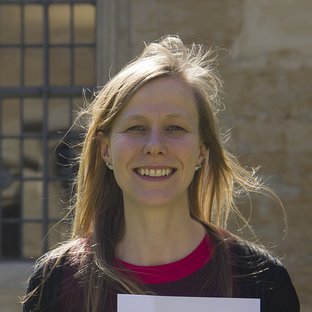 Dr Sandra Campbell
Biography
I have greatly enjoyed working in higher education for the last 20 years. In my current position as Supernumerary Fellow and Tutor in Physiology for St John's, I have am involved in many aspects of College life including those that relate to the students directly (teaching, welfare, discipline, presidential collections, admissions, schools liaison), and those that contribute to the effective running of the college (various committees, interviewing for JRF, alumni interactions admissions, and as Dean for Degrees). I am currently the lead tutor in Biomedical sciences, and I have a substantial role as a Medical tutor. I also contribute to the teaching of the Experimental Psychology students.
At the University level, I give lectures, seminars and practicals for a number of courses, which include – First BM parts I and II; Final Honours School of Medicine; Prelims in Neurophysiology; Years 1-3 Biomedical Sciences.
Research Interests
Outside my teaching interests, I am a Translational Projects Manager who facilitates laboratory imaging biomarkers for tumour detection and monitoring into the clinic. For example, in one such project, we are progressing to human trials, a new MRI contrast agent. This agent targets the endovascular adhesion molecule VCAM-1, which could enable detection of micrometastases when this pathology is otherwise undetectable. Over the past 5 years we have created a fully humanised and biodegradable version of this contrast agent, undertaken toxicology and scaled up the synthetic protocol. Following cGMP synthesis of the agent (~2016/17), acquisition of regulatory and ethical approval, we anticipate initiation of a Phase I/IIa trial in solid cancer patients with known brain metastases (2018).

In another project (2016-19), we are developing clinical agents that enable selective blood brain barrier permeability at sites of brain metastasis. This will enable metastasis-targeted delivery of diagnostic agents and relevant therapies.