Find out what being a member of the St John's community means to this alumna
Sarah Goodenough (2014, BA History)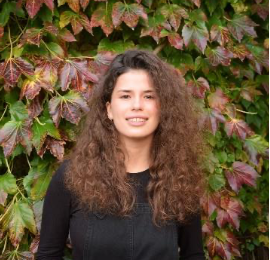 Since graduating in 2017, Sarah has worked on climate change policy for a range of NGOs and as an Associate at Global Optimism, a social enterprise co-founded by ex-UNFCCC Executive Secretary Christiana Figueres. Sarah recently completed the MSc in Environmental Technology at Imperial College London, for which she was awarded the Aether prize for most outstanding performance in Global Environmental Change and Policy and the AECOM prize for most outstanding overall course performance in the MSc. 
During her masters, she spent eight weeks with the world-leading International Centre for Climate Change and Development in Bangladesh researching the role of women in community-based climate change adaptation. She currently works as the Strategic Communications Manager for the Climate Crisis Foundation, and is training for the White Collar Fight Club to raise money and awareness around the stigma against mental health.

What was it like being a woman while you attended St John's?
An absolutely fantastic community, surrounded by strong and inspiring women willing to make a difference and change the world. Whilst the University as a whole felt very male-dominated, St John's felt like home.
What do you think St John's will look in 40 years' time?
I hope it will look a lot more like the real world. In my year, we did not have brilliant representation of the rest of the UK or indeed the world, and I would love for St John's to provide the same support and excitement to everyone as I was able to receive when I was there.
If you could give one piece of advice to current female students of St John's, what would it be?
To not hold yourselves back. Whilst I recognise that things can be intimidating and subtle sexism and discrimination can be really disheartening, find your voice and stand tall - push back, report, develop and rely on a close network of friends, and realise that you can change the game.