Women's Network eNewsletter - December 2020
Welcome to the third edition of the SJC Women's Network eNewsletter
The celebrations to mark the 2,000th woman matriculating at St John's drew together the vibrant community of women connected to the College. The SJC Women's Network was born out of that remarkable weekend with the aim of celebrating, inspiring, and empowering all St John's women, past and present. 
The St John's College Women's Network's values are inclusivity and diversity, collaboration and sociability, inspiration and achievement and empowerment and support. These values have guided the early years of the Women's Network under the energetic stewardship of Founding Chair, Robin Gorna and the first Steering Group.
As with so many spheres of life, 2020 has been one of transition and tumult. With firm foundations in place, Robin has passed the baton of Chair to me, and I am joined on the Steering Group by new members (who you can read about below) as we bid thanks and farewell to other founding members. 
COVID has inevitably placed logistical constraints on the Network's activities. However, digital formats have made it easier for some alumnae to join events from around the world. Even as we hope COVID recedes, the wider accessibility and flexibility of digital platforms will be retained to complement the depth and intimacy of in-person events. 
What we have experienced in the microcosm of the Network echoes wider tensions. COVID has had a disproportionate impact on women's employment, with "women juggling work and (a lot more) childcare, with likely adverse effects on their mental health and future careers" according to Professor Cameron Hepburn and Professor Sarah Smith, who discussed this at a recent event held by the Oxford Martin School. Longer term, the impacts may be more nuanced, with the collective experiment of flexible and home working proving these approaches are practical and positive for many women and men. We hope that these themes will be discussed at our future events.
Attendees at our events often reflect on the power of proximal role models. Neither of my parents went to university, and my mother was a housewife, so sharing challenges with women whose experiences are relatable to mine within a trusted community has been a boon. Alumnae from earlier years offer great perspective on career trajectories and changes as well as the perennial search for work-life balance. Recent alumnae offer refreshing perspectives on College today and their aspirations. Both provide insights that are useful elsewhere, not least at work when framing recruitment, retention and flexible working policies. 
A focus for the next phase of the Women's Network will be expanding connections within and across generations of alumnae and women currently at College. My current day job is at the nexus of technology, sustainability and finance, where gender pay, pension and investment gaps are well-documented, so I look forward to exploring these themes and how they relate to life moments for the women of St John's. We are also planning events around women returning to work, choosing postgraduate study and clusters of career interests. As always, we welcome suggestions from the wider Community.
Best wishes,
Hannah
Hannah Gilbert (1993, Arabic)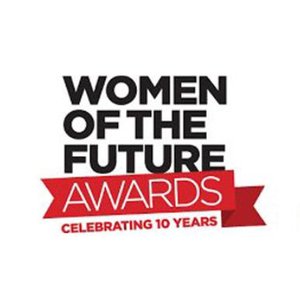 Hannah Nazri (2015, DPhil Obstetrics and Gynaecology) was shortlisted for the award that recognises successful young women in Britain.
Do you know someone amazing from the St John's community? Let us know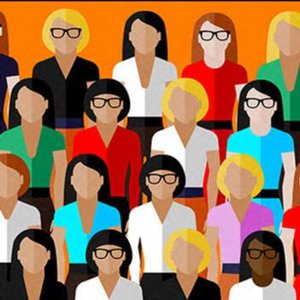 Whatever stage of life or career we are at, taking time to extend personal and professional networks is important, as was discussed at our recent online event.
Facebook
Check for updates on the Women's Network Facebook Page
Click here