Rose is the communications lead for the Steering Group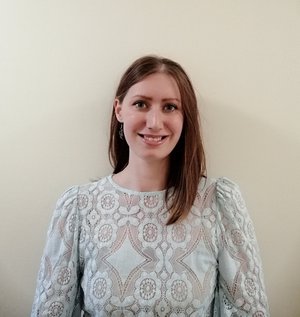 Rose received her BA in 2015, having read Oriental Studies, focusing on Japanese. As part of her degree, she examined female authors and gender in Japanese society. After Oxford, she went on to complete a leadership and language course at Tsinghua University in Beijing.
After graduating, she has had a varied career as an international tax advisor, a journalist for a Japanese newspaper (once interviewing Boris Johnson), Office Manager in an international school in Trondheim, and now works as a Headmaster's PA in London. 
Rose has just returned to the UK after two years in her Norwegian husband's homeland (becoming one of the few people who speak Japanese and Norwegian) and loves to wax lyrical about both her adopted countries! 
Rose was raised by strong women; her mother, aunt, and grandmother. The Women's Network encourages and empowers current and future generations to overcome challenges, and realise that they can do anything because they are a woman, not in spite of it. Rose is particularly interested in inspiring women from 'ordinary' or international backgrounds to apply to Oxford and beyond. 
In her spare time, Rose translates and runs events for the Sake Trade in the UK. She enjoys visiting art galleries, finding a bargain, and has just started a spinning class at the gym. Above all, she is avid traveller – her last major trip was a whistle stop tour of Japan for her honeymoon, combined with a sake tour of course.