The College of St John the Baptist was founded in 1555 by Sir Thomas White, a wealthy London merchant tailor.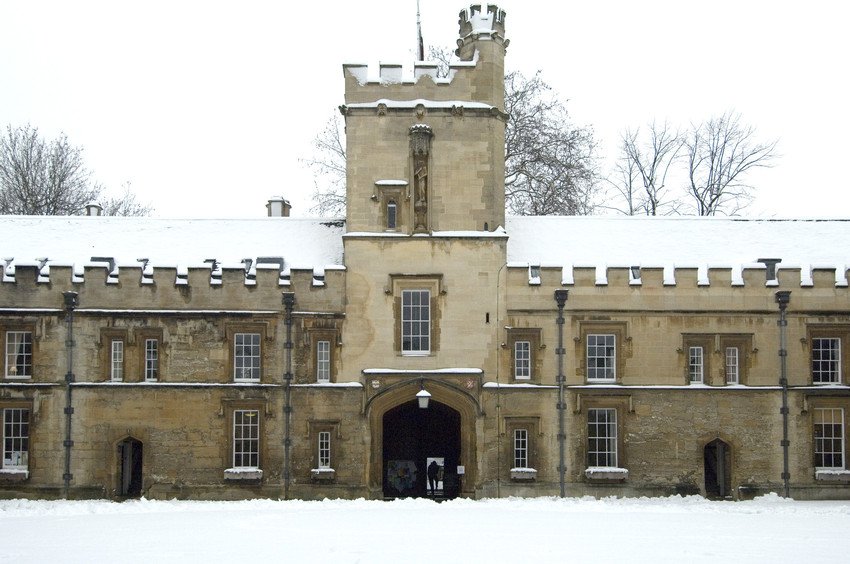 The new College took over the premises of St Bernard's College, founded in 1437 by Henry Chichele, Archbishop of Canterbury, for Cistercian monks studying at Oxford University. The College had been suppressed at the Dissolution of the Monasteries in 1536, and in 1546 the buildings were granted by Henry VIII to his own new collegiate foundation, Christ Church. It was from Christ Church that Thomas White bought the buildings and land to the east of them. The first members of the new College took up residence in 1557.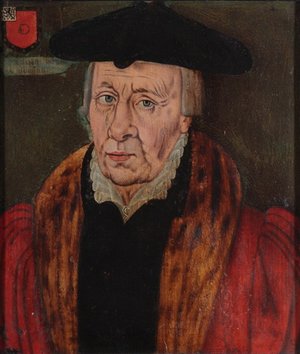 Thomas White was Master of the Merchant Taylors' Company, one of the most illustrious livery companies in the City of London, and he established a number of educational foundations including the Merchant Taylors' schools. The choice of name was significant: St John was the patron saint both of tailors and of the Merchant Taylor's Company. Most medieval colleges had been established by churchmen: St John's was the first in Oxford to be founded by a merchant.
The College remained closely linked to the Merchant Taylor's institutions for many centuries, but it became a more open society in the later 19th century. The endowments which St John's was given at its foundation, and during the 20 or so years afterward, served it very well. In the second half of the 19th century it benefited, as ground landlord, from the suburban development of the city of Oxford and was unusual among colleges for the size and extent of its property within the city.
Although primarily a producer of Anglican clergymen in the earlier periods of its history, St John's also gained a reputation for both law and medicine. Fellows and alumni have included Archbishop Laud, who became Chancellor of the University in 1629 and was executed in the English Civil War, Jane Austen's father and brothers, the early Fabian intellectual Sidney Ball who was very influential in the creation of the Workers' Educational Association (WEA), and Abdul Rasul, one of the first Bengalis to gain the degree of Bachelor of Civil Law at Oxford.
More recently, graduates of St John's have included the novelists and poets A.E. Housman, Robert Graves, Kingsley Amis, Philip Larkin and John Wain, as well as former Prime Minister, Tony Blair.