Graduates are accommodated either within College or in College properties nearby.
The College provides single-room accommodation for all first year graduate students if they apply by the deadline, with some additional rooms available for graduate students in their subsequent years of study. In the first year rooms are allocated by the Accommodation Office, and in subsequent years a ballot system is operated by MCR committee. 
Rooms come in a variety of sizes and are priced accordingly. Details are available in the Domestic Arrangement Document. All graduates living in College rooms additionally pay a fixed charge of £242.40 per quarter.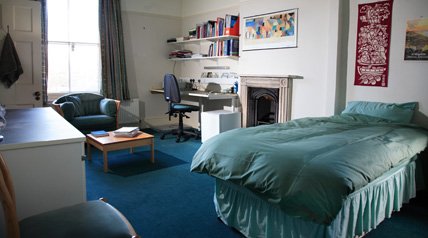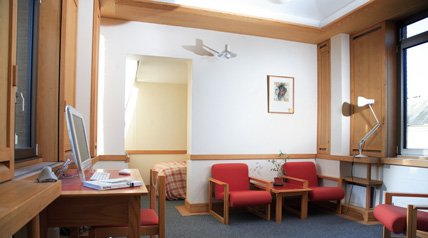 A limited number of one-bed flats are available for students who are living full-time with a partner and two-bed flats for students with partners/children.
For further information please refer to the Domestic Arrangements document.

Internet access
All rooms come equipped with wi-fi or ethernet connections.
Laundry
Washing machines and driers are widely available across College. The machines are operated by a prepaid card, except machines in Kendrew Quad, which are operated by contactless payment. Sheets and duvet covers are supplied and laundered by the College. 
Additional needs
The College can provide accommodation for students with disabilities or other needs. See Health and Welfare for more information.
Guest rooms
There are two twin-bedded ensuite rooms for the use of guests of current students. Please note that it is not possible to accommodate children under 16 in these rooms.