Introduction to the Exhibition
An introduction to the exhibition, from Revd Professor William Whyte and Dr Mishka Sinha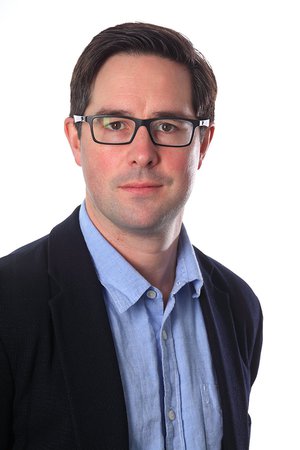 Introduction - Revd Professor William Whyte
The St John's and the colonial past project is intended to shine new light on an old college, revealing hidden histories, hitherto neglected stories, and uncovering all the complexity and controversy of the past.
Founded in 1555 to combat the Reformation and revive the Roman Catholic faith, St John's got off to a bad start with the accession of the Protestant Queen Elizabeth only three years later in 1558. It would thus become a college only for Anglicans. Nor was this the only way in which its identity and operations were unsettled in the early years. The founder, Sir Thomas White, frequently interfered with his foundation. In 1566, he finally decreed that, of the 50 full members of the college, no fewer than 37 and sometimes as many as 43 should come direct from Merchant Taylors School in London. The remainder would come from schools in Bristol, Coventry, Reading, and Tonbridge. 
This settlement produced a college based on an extraordinarily narrow range of backgrounds. True enough, there were outsiders – and Canterbury Quad was built in the 1630s not least to provide accommodation for wealthy, fee-paying students who had not attended Merchant Taylors. But as the fellows had all been scholars and the scholars had almost all attended Merchant Taylors School, St John's was more like a large family than an academic institution.
All this changed in the nineteenth century. Amidst furious opposition – not least from the fellows of St John's, who sought to perpetuate their age-old oligarchy – parliament legislated to break open these closed connections with a single school. The links between the college and Merchant Taylors School were not wholly ended, but a wider range of boys could become scholars and fellows could be appointed from a broader range of candidates.  Throughout the university, too, the old rules that restricted entry were forcibly abolished. No longer was Oxford a solely Anglican redoubt as it gradually came to include believers in all religions and non-believers too.
It would take another hundred years for women to be accepted within St John's. Economic and social barriers would remain. But from the 1870s onwards, St John's opened up beyond a single school, a single city, or even a single country. Although numbers were always small, through those students who came from the empire, the college became a genuinely global institution for the first time in its history. This exhibition, curated by Dr Mishka Sinha, tells some of their stories. We are greatly in her debt. 
Context - Dr Mishka Sinha
A Microcosm of Empire? 
St. John's colonial past and its legacies may be traced and searched for not only in benefactions, funding and scholarships, objects and buildings, infrastructure and investments, but also amongst the individual members of the college - students and staff, academic and non-academic. Such individuals included slave owners or the families of slave-owners, investors in the slave trade and beneficiaries of colonial trade and profit, colonial administrators, East India merchants and missionaries. But they also, importantly, included 'colonial students' – that is, students from countries that were directly or indirectly under British rule and/or political and economic influence. 'Colonial' students at St. John's came from across the world - the Caribbean, North Africa, East Africa, the Middle East, the Indian Subcontinent and South East Asia. They included Trinidadians, Africans, and Indians, but also: Sri Lankans from Malaya, Chinese Singaporeans, Sudanese from former Anglo-Egyptian occupied Sudan, and Caribbean students of African, Indian and Chinese origin (descended from enslaved people or indentured labour brought to the Caribbean). We have placed the word 'colonial' in the title in quotation marks because, in some cases, students arrived as colonial occupation was ending in their home countries, or in the years immediately following occupation or official political control.  
This exhibition collects and collates archival material and objects from St. John's College from 1892 - after the Universities Tests Act allowed non-Anglicans to hold Fellowships and other non-religious positions at Oxford (and Cambridge), and the earliest students from Asia, Africa and the Caribbean began to arrive, until the 1960s - when the last phases of decolonisation were coming to a close. Our purpose here is to explore certain questions: How did these students shape or change the culture and history of the college and the lives and ideas of other students of their time?  Did they? How were they, if they were, influenced in their turn? What do such transfers and intersections of influence mean for the history of an institution and the history of institutional legacies of colonialism and slavery? How did their interactions as fellow students, peers, friends, and intellectual or sporting allies and interlocutors during their time at St. John's affect 'colonial' and home students when they encountered each other elsewhere, perhaps in the 'colonial' student's country where they might both work for the civil or colonial administration in different, perhaps antithetical, capacities? 
We do not know all the answers but the exhibition points towards possible sources for thinking through the questions. It also reiterates our underlying contention in the wider research project on St. John's and the Colonial Past - that St. John's was part of the empire and the empire was part of St. John's, and that this recognition with its flaws and fragments, its darker implications and elucidations, incontrovertibly informs, thickens, complicates and enlarges our understanding of the histories and narratives of the College and the university. 
What follows are a set of archival sources related to fourteen 'colonial' students accompanied by short descriptions of what we know, or are able to infer from the sources we have or have located, of their time at St. John's and their future lives and careers in the British empire and beyond it.  
To follow the exhibition, please click on the names of each of the students listed chronologically on the main page of the exhibition. This will take you to each one's page, containing a short biographical sketch and images of related archival materials we have been able to find. Clicking on the images on each student's page will increase their size making the details easier to see.  
Curated by Mishka Sinha, with an Introduction by William Whyte. 
With grateful thanks to Michael Riordan, Archivist, and Eleanor Sanger, Communications Officer.